Sometimes innovation begins with a product breakthrough. And sometimes it begins with a slightly menacing 55-year-old man bellowing in a thick Boston accent, "Please! Stop the bullshit!"
This was how newly minted T-Mobile CEO John Legere opened a press conference last year, showing up in a sort of American Psycho version of business casual–long, combed-back hair, prominent silver chain, hot pink T-shirt, sports jacket–and launching into an obscenity-filled critique of the wireless-industry practice of locking customers into pricey long-term contracts, which he called "the biggest crock of shit I've ever heard in my entire life." Legere has continued the assaults with each unveiling of his "Un-carrier" strategy, capping off 2013 with a Vine video in which, dressed as Santa, he dropped lumps of coal into stockings embroidered with the logos of AT&T, Sprint, and Verizon, cackling maniacally.
Legere's antics weren't pretty–or particularly dignified–but they worked, helping to stem 16 consecutive quarters of subscriber losses at the nation's fourth-largest carrier. In the six months that followed the diatribe, T-Mobile added 1.4 million long-term subscribers, more than AT&T and Sprint. From May to December, its market value increased by more than 100%, and the company became the subject of feverish acquisition rumors (Sprint and Dish Network are seen as possible suitors.) As Legere crowed last summer, "We have gone from the ugly duckling to the pretty girl at the dance."
The art of talking trash–issuing the pitch-perfect insult, the awesomely immodest boast–is one that is barely studied in business schools or remarked upon by the press, but it goes a long way in explaining the rise of many disruptive companies. Each of the CEOs we've gathered here has special talents: Box's Aaron Levie is a brilliant salesman; Tesla's Elon Musk is a genius product designer; William Morris Endeavor's Ari Emanuel is a master deal maker, tireless in seeking opportunities for his clients. But what unites them is that in an era consumed by niceness–in which companies hire for culture fit (no haters!), politicians plea for civility, and so many people fear a moment of genuine candor could get them roasted on Twitter–these folks have been able to use brashness as the spur of innovation, both in their companies and in their industries. "We will always say we want nice, likable people, but we respond positively to demonstrations of strength," says Jeffrey Pfeffer, a Stanford professor and the author of Power: Why Some People Have It–and Others Don't. Customers, Pfeffer says, "flock to winners, even if they're unpleasant."
How else to explain the fact that Levie's Box–an online storage product that on the surface appears similar to those offered by Google and Dropbox–has accrued 20 million users, endless buzz, and a $2 billion valuation? Levie's quick-witted broadsides against Microsoft gave IT managers at large companies who hated Microsoft's products a comrade-in-arms–and a viable alternative.
How does a relatively obscure CEO of a wildly unprofitable electric-car startup (that would be Musk) persuade tens of thousands of people to take a chance on the Tesla Model S instead of buying electric cars offered by the likes of General Motors? Well, for one thing, he argues (with extreme prejudice) that those other cars are terrible by comparison, and then he sells Tesla as part of an outrageous vision of the future that includes Mars colonization, electric jet planes, and hyperloops.
And how has Emanuel, co–CEO of WME, transformed a boutique talent agency into a powerhouse in entertainment, technology, and–with its new stake in Droga5 and its $2.3 billion purchase of IMG in December–advertising and professional sports? No spoilers: That's the plot of the Entourage movie.
Emanuel's and Legere's profane rants, or Levie's and Musk's snarky putdowns, have allowed them to steal market share from gigantic competitors because their insults ring true for customers. Agencies can be myopic in pursuing clients' best interests. Wireless contracts are expensive and restrictive. Traditional software companies' cloud-storage products have been generally lousy. Major car companies remain timid in pursuing electric vehicles.
Moreover, a CEO's willingness to dis his competitors can have an empowering effect on his employees, inspiring them to create the innovative products that will ultimately back up the boasts. It's probably no coincidence that at about the same time that Legere assumed his bad-boy persona, he changed T-Mobile's compensation structure to give every worker an equity stake in the company.
The best part of all this smack talk happens when it embarrasses its victims enough to spur them to innovate. Within months of Legere's comment about how long waits to upgrade were leaving consumers with "toilet-ridden" phones, Verizon and AT&T unveiled new programs nearly identical to T-Mobile's just-announced early-upgrade offering. By September, Sprint had joined the party too. And in December, AT&T quietly announced a $45-per-month contract-free offer, similar to the program Legere had bragged about eight months earlier.
Did Legere take a victory lap for causing his competitors to rethink how they treat their customers? Not really. Instead, he turned to Twitter, blasting the new AT&T plan for being confusing. Of course he did.
---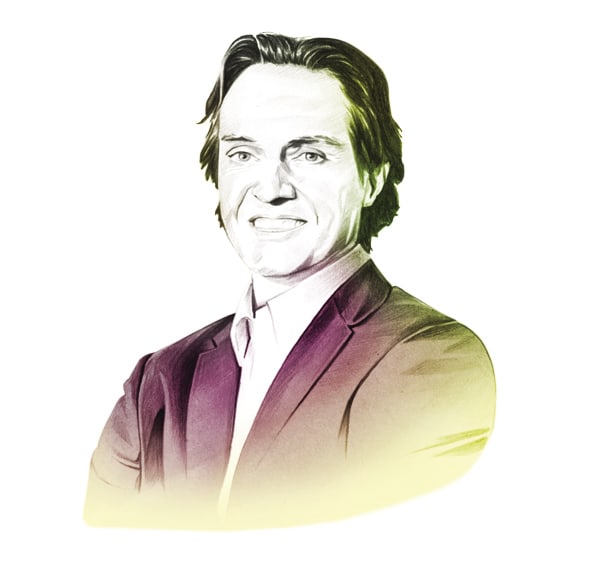 CEO, T-Mobile
What he has to brag about: Won customers by offering free international roaming, no contracts, 200 MB of free data on tablets, and faster times between phone upgrades–that is, by trying to be a customer-friendly wireless company.
Sample Bombast During a January speech at the Consumer Electronics Show, Legere said, "AT&T is a total source of amusement for me. They are the ones that take my bullshit. Dumb move. They take the bait."
Ripple Effect AT&T and Verizon countered with early-phone-upgrade programs and some no-contract options. In an ad, T-Mobile called AT&T's offer "calculating, sneaky, [and] underhanded" for charging customers more.
Self-Defense "Our customers understand how absurd some of these practices are. When we point that out, it rings true, and they appreciate us for telling the truth," says CMO Michael Sievert.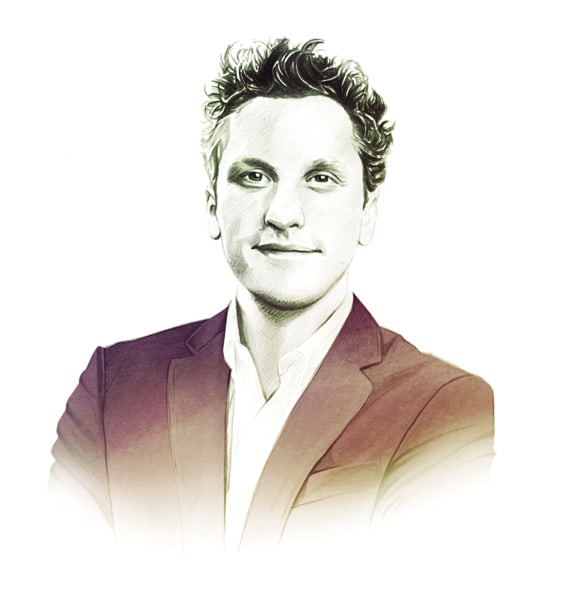 CEO, Box
What he has to brag about: Grew sales 150%, surpassing 20 million users and 180,000 businesses, including Gap, Hulu, and Toyota. Expanded Box's cloud-based storage service to be more of a platform for applications. Prepped for a 2014 IPO.
Sample Bombast At his company's annual conference, Levie joked that outgoing Microsoft CEO Steve Ballmer should be replaced by Clippy, Microsoft Office's loathed '90s-era paper-clip virtual assistant.
Ripple Effect Microsoft offered buyers of the latest Surface tablets a whopping 200 GB of free storage on SkyDrive, its competing cloud service.
Self-Defense "I read How to Win Friends and Influence People, and I did the exact opposite of all the lessons in it," says Levie. "I'm ­going to do my best to maintain the same level of candor and transparency–or else I'll probably just get incredibly boring."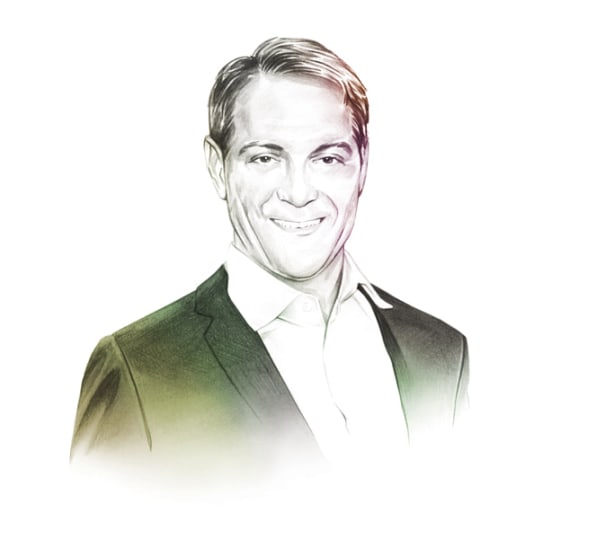 Co-CEO, WME
What he has to brag about: Continued WME's evolution from Hollywood talent boutique to mega-agency, buying a 49% stake in the cutting-edge ad firm Droga5 and spending $2.3 billion to snag giant sports and media agency IMG.
Sample Bombast After the New York Post ran a gossip item about a director yelling at his CAA agent–"They should be called Caan't!" the story went–Emanuel's firm plastered Hollywood with posters that read a single word: CAAN'T.
Ripple Effect CAA did not respond publicly to the campaign but made moves that showed WME's expansion was on its mind–most notably moving its top NFL agent to Nashville, Tennessee, to compete for top college prospects.
Self-Defense "I am the only person telling you to your faces what [people] think. Everyone else thinks it but says nothing," Emanuel reportedly wrote to artist manager Irving Azoff and his wife, Shelli, in a testy email exchange that went public.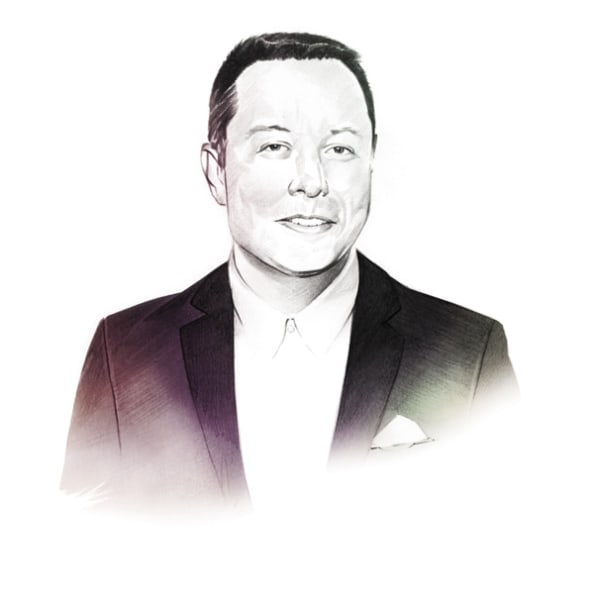 CEO, Tesla Motors
What he has to brag about: Reached new heights in revenue (Tesla more than tripled all of 2012's revenue in the first nine months of 2013). Launched an ambitious buildout of a national supercharger network for its vehicles.
Sample Bombast Musk played the PR crisis of the Tesla car fires as a sales opportunity, tweeting, "Why does a Tesla fire with no injury get more media headlines than 100,000 gas car fires that kill 100s of people per year?"
Ripple Effect The fires were forgotten, and Tesla continued its hot streak, selling roughly 20,000 Model S cars in 2013. GM might try to acquire Tesla; Musk once said that hybrids are "a lawn-mower engine powering a sedan."
Self-Defense "I think it's important to tell the truth and to rebut things that are wrong," Musk said at a conference last year.