Alex Hawkinson's company, SmartThings, wants to be the hub of your smarthome–letting your wristband tell your coffeemaker and radio that you're awake, so you can sip a cup and listen to NPR right when you get to the kitchen.
SmartThings launched with one of the biggest Kickstarter campaigns in history, raised $12.5 million in Series A led by Greylock Partners, and just made a case study in gadget cool at the Consumer Electronics Show. Alex told us how SmartThings is growing the ecosystem that makes it all possible. An edited version of the conversation is below.
---
We started with Kickstarter. The goal wasn't funding; it was purely about community and ecosystem development. We wanted to see if there was a subset of early adopter consumers that would be interested in this vision of an easy and open platform that can bring your home to life.
The goal was to attract developers. Originally the goal was 1,000 households and behind the scenes maybe a 100 developers in Kickstarter. That was our mental picture of success. Just in the Kickstarter process, we had five times that number of households and 10 times that number developers–more than a thousand signed up. We've been fortunate in that we've planted a flag around a vision for an open platform for this physical world that lets regular developers contribute. Mankind making the world smarter.
We've been fortunate in executing and gaining enough investments that we've put the tools out to the community to make what we're doing possible. We invested in the developer toolkit, where anybody can sign up for a developer account–and that's grown to over 5,000.
We put good tools in place and documentation and then its the things to stimulate that community. Our blog will showcase developer innovations. We have weekly office hours for any developer to get access to the core technology team.
And what we launched at CES was SmartThings Labs. Before, developers could write apps but you'd only see them in your own account–there was no way for a developer to publish something they did on the platform and have it be usable by other consumers. Before, it took a heavy process where a developer had to take somebody else's code and write their own version of the app. So what we just did is began to open up that funnel where developers can actually publish apps and device connectors that are available to other consumers.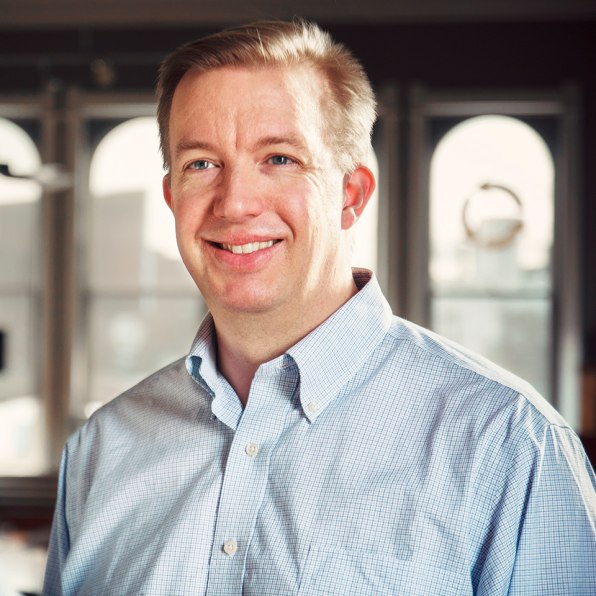 We opened up with Philips, who do bulbs and writing systems, Belkin WeMo devices, and then the Sonos music player. There's a huge funnel of those things that will be rolling out over the coming year.
The first stage is to plant the vision–and we got really fortunate with the early community. The second is to build the tools–and we stood by that. Then it's on-going support for those developers, to do things like office hours and documentation and keeping them updated on the roadmap. Then it's some promotion of what they're doing. The final step–which isn't live yet–is monetization. In the coming year we'll give people the ability to make money out of those connected apps and services.
All the basic stuff we've seen so far, and we think it's pretty compelling, some of the best smart apps stuff you can get on the market, that will all still be free. But there will be connected services, like a fully monitored security service done right. Or a home warranty product that monitors if there's moisture in your hot water heater and the cost of the plumber coming out is covered and the repairs are covered–all inside of a connected app that predicts when problems are happening.
The Bottom Line
Developers (in our ecosystem) are doing sophisticated and amazing things for the homeowner. Now we're going to let all that loose.