A Nebraska-based tchotchke maker accused of stealing independent designers' work is threatening to sue a Flickr user who provided online evidence of the company's pirating ways.
Last October, independent artists took to the Internet to complain that Cody Foster & Co. was selling designs based upon their work (without permission) to retail clients. Shortly thereafter, companies that had purchased Cody Foster's wares, including Anthropologie and Fab.com, severed ties with Cody Foster. The Nebraska company responded by claiming that its detractors were acting criminally by bringing the issue to light.
Now, the company is taking matters further. Cody Foster is threatening to sue the whistleblower who brought the company's actions to light in the first place.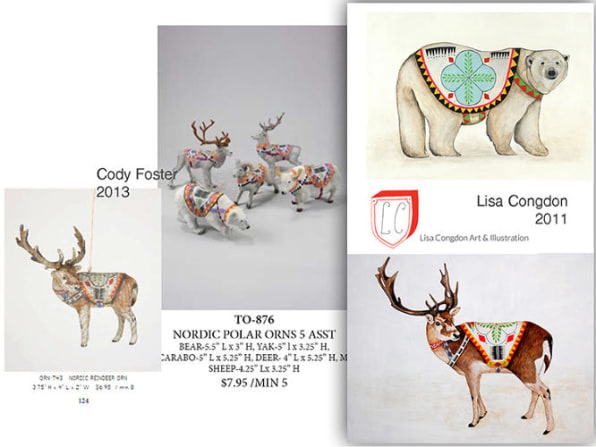 The letter from Cody Foster's lawyer is directed to the anonymous creator of IP Isn't Free, a Flickr group devoted to posting images of the designs of independent artists alongside products from the Cody Foster catalog to which they bear a suspicious resemblance. (Although the Flickr group has been made private in response to the letter, many of the side-by-sides that were originally posted to the group are still available here, in our original report of the scandal.)
On December 9, the creator of the IP Isn't Free Flickr group received a letter from Domina Law, a group which appears to specialize in personal injury law but bizarrely claims to represent Cody Foster in matters relating to intellectual product designs. The letter says that the Flickr user is "liable for harm" and that Cody Foster "may seek statutory damages, actual damages as well as injunctive relief" for substantially harming Cody Foster's business relationships.
According to the letter, the IP Isn't Free Flickr group has posted "numerous photos from Cody Foster's catalog of Cody Foster's works and products that are protected works making false comparisons between their catalog and items that you have found on the Internet." The letter then goes on to claim that Cody Foster "goes to considerable expense to create original art work, which is used as a basis for the design of its ornaments. Those designs are proprietary and copyrighted. They may not be used without Cody Foster's permission." In this case, that means posting photographs of them to Flickr.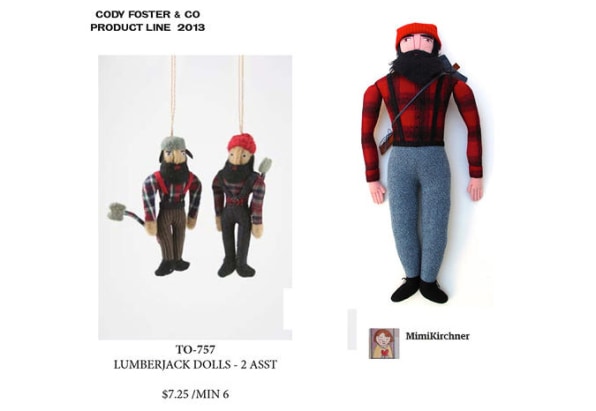 In other words, Cody Foster is using the very copyright laws it has been accused of ignoring as a weapon. The threat seems to have worked, at least temporarily: after getting the letter, the anonymous Flickr user–a mother of two–decided to make the IP Isn't Free group private while she considers her options.
According to her intellectual property attorney Emily Danchuk of The Copyright Collaborative, this sort of legal bullying is the typical M.O. of most design pirates. "This kind of response is very standard," Danchuk tells Co.Design. "A lot of companies within the United States have businesses based at least in part upon copyright infringement. They know the artist doesn't have any leverage."
In this case, Danchuk says, she's confident that her client's use of Cody Foster's images would stand up in court as clear fair use, and that any claim of damages on Cody Foster's part are spurious, as the company would have to prove that her client knew the claims of design piracy were fraudulent.
Cody Foster's cease and desist letter can be read in full here.