The latest installment of Guinness's "Made of More" campaign–a celebration of people with character–takes the brand to Brazzaville, the capital of the Republic of Congo, in celebration of the Society of Elegant Persons of the Congo, or "Sapeurs."
Members of the society–a real group of men united by their love of style, an aspirational attitude underpinned by a strong moral code, and a desire to inspire others by example–feature in the ad and an accompanying online documentary created by agency AMV|BBDO.
As "Sapeurs" unfolds, viewers are taken on an emotional journey starting in Congo's sugar cane fields which then depicts the men's transformation as they change clothes and get ready for a night out with their friends in a local bar.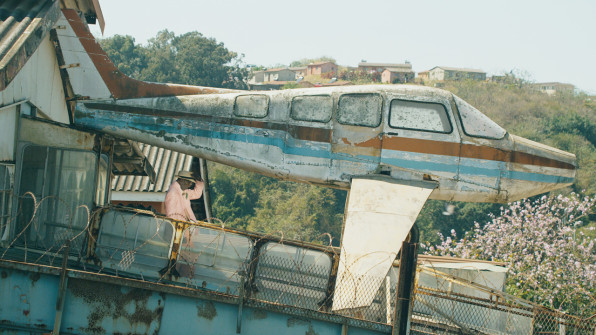 As one of the Sapeurs featured confides in the accompanying documentary: "It's not the cost of the suit that counts, but the worth of the man inside it." The unexpected reveal is accompanied by "What Makes a Good Man"–a rousing indie rock track by British band The Heavy.
"The starting point was to find a fresh way of articulating Made of More–demonstrating the strength of people and Guinness's brand values such as power, communion, and goodness by finding a powerful human story that would embody both," explains AMV BBDO copywriter Nicholas Hulley who, with art director Nadja Lossgott, co-created the new campaign.
"Typically, when you try to come up with something to embody 'extraordinary' you think big," Lossgott adds. "But we went the opposite direction. Because the Sapeurs are all about defying your circumstances through inner conviction–something which, though small, is totally unique and utterly extraordinary."
The creative team, both native South Africans, had been aware of the Sapeurs for a while. But though eager to use their story in the new Guinness execution, both were determined that actual Sapeurs–rather than actors impersonating them–should feature.
"Central to who they are and what they do is a deep-rooted sense of pride. Our view was to do that justice. To achieve this, and for the good of the brand, whatever we did had to be true to them and totally authentic," Lossgott explains.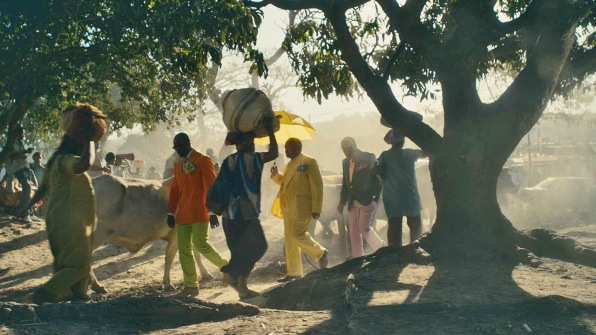 "That said, the music track selected is from British an indie rock band. But there were two reasons for this. First, because we wanted a rock track we hoped would connect with everyone worldwide, and second because it's powerful and uplifting which neatly embodies their spirit."
Hulley adds: "It's an ad which features extraordinary people in an extraordinary situation but, at the same time, it's also saying: these guys are just like everyone else."
"Sapeurs" was shot in various locations in Durban, South Africa in late summer last year by director Nicolai Fuglsig through MJZ with the accompanying documentary, The Men Inside the Suits, shot in Brazzaville. The latter was produced by Stillking and directed by Hector Mediavilla–a documentary photographer who first documented the Sapeurs in 2003.
The team worked closely with a stylist for the ad shoot to bring out the Sapeurs' natural flare – including that of Ferolle, a policeman, who confides in the documentary that his immaculate red tartan kilt ensemble was inspired by Prince Charles.
AMV BBDO's "Made of More" campaign platform for Guinness is all about celebrating people who put more into life to get more out of it. "Sapeurs" is the fourth TV commercial in this campaign.
The first, "Cloud," showed a cloud breaking away from a cloudy mass to follow its own path, broke in October 2012. This was followed by "Clock," in which a town clock influences time to enhance the well-being of the residents of the town it serves, and then the popular "Basketball." In the latter, launched last autumn, able-bodied friends play wheelchair basketball with a disabled friend.