First he rode on top of boxcars hundreds of miles through Mexico to observe the migrant experience depicted in his 2008 debut feature Sin Nombre. Then he mounted a lush 19th-century costume drama adaptation of Charlotte Bronte's gothic romance Jane Eyre. Now director Cary Fukunaga switches gears yet again to explore the low lore and landscape of Louisiana in HBO's gripping new crime series True Detective, which debuts January 12.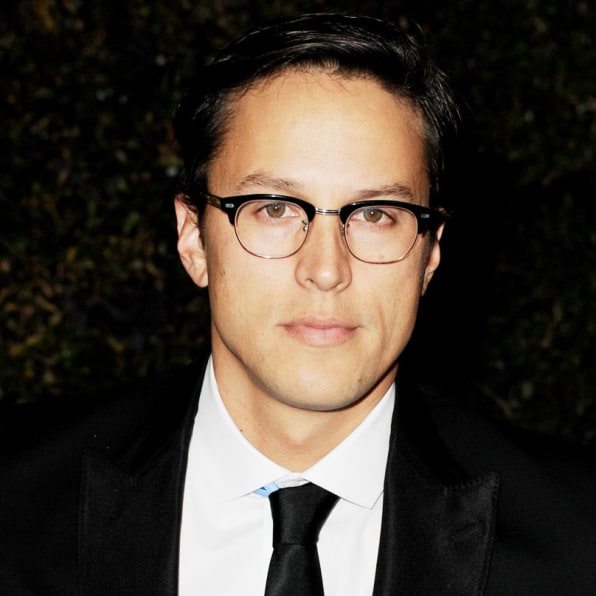 Woody Harrelson and Matthew McConaughey star as contrarian detectives obsessed with the 1995 ritual murder of a young woman. Writer-creator Nic Pizzolatto furnishes Harrelson's blunt-speaking family man Martin Hart and McConaughey's cynical Rust Cohle with the kind of rich dialogue that persuade big movie stars to do television.
With True Detective's character arcs and plot twists firmly in place, Fukunaga brought cinematic sweep to the series by building a beautiful yet spooky world that reflected the characters' own turmoil.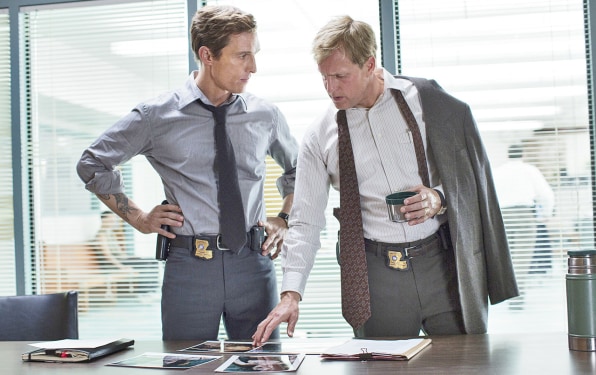 Working through Anonymous Content, which developed and produced the show, Fukunaga directed all eight True Detective episodes on 35-millimeter film over 100 consecutive days of production. He says "A lot of our show is just two guys talking. To avoid having them just talking against a wall, I blocked the scenes in places where there'd be enough depth to create these multiple layers of the storytelling."
Fukunaga continues, "It might be about how an oil refinery, or lack of nature, or encroaching nature in the background somehow spoke to the conversation that was happening between the characters. I saw the frames as being like dioramas at the natural history museum–foreground, middle ground with the characters, and then deeper commentary beyond that."
To help design his layered compositions, Fukunaga brought in Australian cinematographer Adam Arkapaw, director of photography for last year's unusually cinematic TV mystery Top of the Lake. "I like the minimalism of Adam's lighting," Fukunaga says. "That's something I appreciate because I'm constantly taking lights away from cinematographers. I like the less-is-more kind of concept."
Fukunaga also recruited ingenious production designer Alex DiGerlando, who was tasked with crafting the bizarre altars and backwood churches that crop up throughout the story. Both men worked on Glory at Sea, the short film predecessor to Benh Zeitlin's Beasts of the Southern Wild. Fukunaga says "I knew what Alex accomplished in the swamps of Louisiana and given some money, how much more amazing he could be in building sets that would just be used for one or two days and be abandoned again."
"Some directors don't get involved in the cinematography and are just about story, but I'm definitely more tactile than that in terms of my involvement in the minutiae," explains Fukunaga. "There might be a lattice work with a pile of books at an old school and I'm sitting there turning it and turning it until it has just the right amount of twist in the spine; weird little things like that. I enjoy setting the scene and coming up with interesting frames. True Detective was a very hands-on set."
Fukunaga who further familiarized himself with Louisiana's eerily bucolic vibe after Glory at Sea and directing the striking "Go Forth" Levis TV commercial in 2009, notes, "I explored a lot of this post-Katrina destruction, and the tragic and post-apocalyptic landscape. And I liked the idea of a lot of sky and being able to see deep into the horizon, which might just be a reaction to living in Manhattan where I never see the horizon."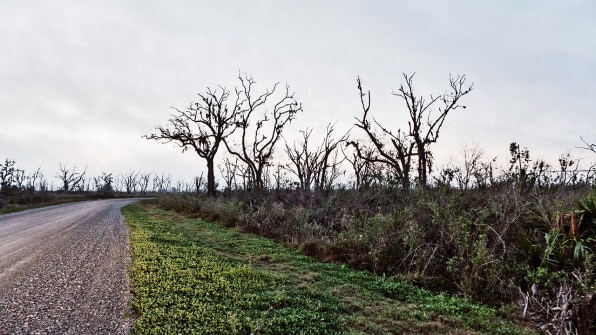 True Detective shares some aesthetic DNA with Fukunaga's previous work, especially his fondness for "complexity in characters," he says. But the TV series also demonstrates Fukunaga's reluctance to be pinned down to a specific style. After using hand-held cameras to film non-professional actors in Sin Nombre, Fukunaga directed Mia Wasikowska, Michael Fassbender and a cohort of stage-trained British thespians in his own adaptation of the 19th-century gothic romance Jane Eyre. He says, "I wanted to make my sophomore film as different as possible. I didn't want to be pigeonholed. I didn't want to be identifiable."
Fukunaga viewed Jane Eyre as a showcase for his craftsmanship. "It was an exercise," he says, "to make a classic film. Great 20th-century painters learned the classics before they experimented with their medium. Picasso made these romantic-era style landscapes when he was a young artist in school. You need a mastery of craft to accomplish that. It's easy to make something avant garde. To do something in the traditional way is much more brave in the sense that you're your technique is so much more exposed because there's not all this flashy stuff to distract the viewer."
Now that Fukunaga's wrapped production on True Detective, he's gearing up for yet another radical departure: Beasts of No Nation will star Idris Elba in a Fukunaga-scripted story about African child soldiers. He says, "I went to Sierra Leone in 2003 to research child soldiers and also spent time in conflict zones in Haiti. It's a story that's dear to my heart."
Fukunaga has been trying to get the film made for a number of years. Landing Elba proved a breakthrough, he says. "Idris brings so much depth and complexity to his roles that I want to give him as much to work with as possible. That's my goal: to give Idris something to shine in and also illuminate the insanity of using children in this way across the globe."