This year, talk of the environment turned from impending disaster to the case for resiliency. To be sure we are still finding new ways to destroy the planet on both a micro and macro scale. Given what seems like an increasing inability to prevent that, we're now talking instead about how to design around it.
Can that make up for the damage we're doing? The stark images in photo essays about agricultural pollution, mining for precious minerals that power our electronics, and Chernobyl and Fukushima are a heavy reminder that–right now–we've invested a lot more in doing damage than in fixing it.
Last year, we wrote: "Hopefully, by the end of 2013, action will have been taken, breakthroughs will have been made, and there will be more than just a glimmer of hope." (To see 2012's best environment stories, click here.) This year saw the opening of the greenest office building in the country, in Seattle. And you can also read stories below about countries preparing for climate change and rethinking urban buildings to be oases rather than energy sucks. Is this a glimmer? It's a small one, but it's better than none at all.
1: These Horrifying Photos Show A Destroyed American Landscape That Agriculture Giants Don't Want You To See
These aerial images of industrial beef farming operations look less like shots of land and more like a post-apocalyptic nightmare.
2: The 59 Countries That Are Most Prepared To Handle An Uncertain Future
A new report ranks the world's countries not on their economic indicators, but on their ability to "safeguard the needs of its future generations." The results might surprise you.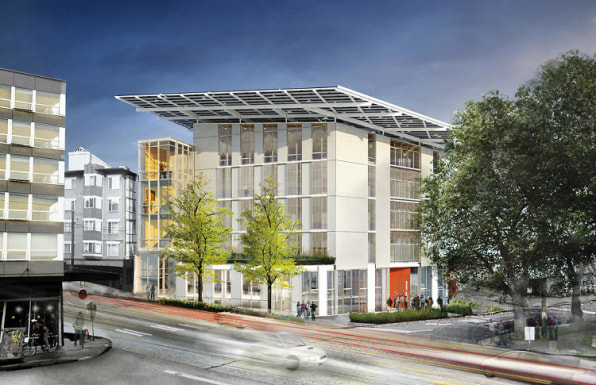 3: The Greenest Office Building In The World Is About To Open In Seattle
The Bullitt Center is made from totally clean materials, has composting toilets, and catches enough rainwater to survive a 100-day drought. And it's 100% solar-powered, in a city not known for its sunny days.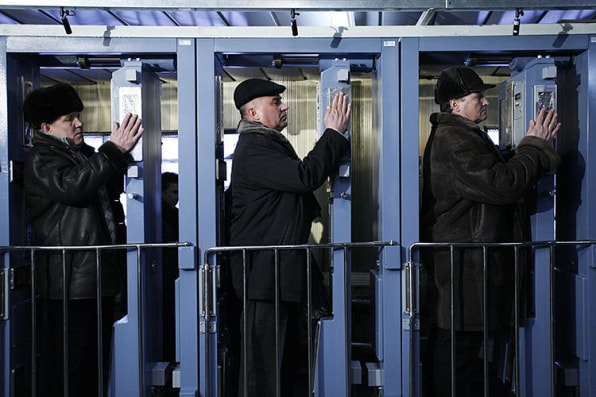 4: Stunning Images Of The Thousands Of People Who Still Live Near Chernobyl And Fukushima
Not everyone flees in the wake of a nuclear accident. A new book depicts the people who brave the radiation and stay behind.
5: Is This What Urban Buildings Will Look Like In 2050?
With internal farms, walls that convert CO2 to oxygen, and even the ability to personalize itself based on your DNA, this concept for the building of the future is a sight to behold.
6 :A New Map Of The U.S., Created From Where We Get Our Water
Instead of fighting over water, what if each state's boundaries let it get water from one source? Check out the Watershed States of America.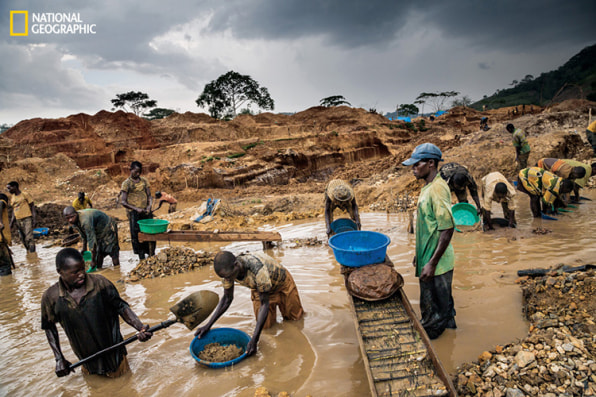 7: These Eye-Popping Photos Show How They Get The Minerals That Power Your Gadgets
You're not going to feel great about your phone. But photographer Marcus Bleasdale's Price of Precious also captures the positive change happening to the industry.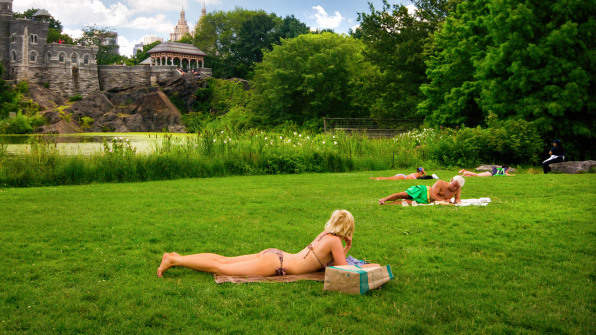 8: Want To Be Happy? Live Near A Park
New research finds that the effect of green space on personal well-being is more than you might guess.
9: All The Bees Are Dying, And We Still Can't Make It Stop
Without bees, there will be no food. And yet while scientists keep noting the bee bodies piling up, no one can come up with a solution. Do we even know what's causing it?
Read more of our best stories of the year in these categories: Top stories, infographics, photography, maps, buildings, design, cities, food, transportation, innovative workplaces, bikes, collaborative consumption, energy, crowdfunding, robots, environment, health, education