A building is so much more than just a roof over your head. Because buildings use 40% of all of our energy, they represent a huge opportunity: Redesign how our buildings work and we could go a long way toward solving our emissions issues. We saw the start of that this year, with the most energy efficient office ever opening in Seattle and a building in Germany that gets its power from algae that live in its walls.
But buildings are also where we spend most of our time, so they should make us happy to be inside them. And so projects like the giant skyscraper in Shanghai are incredibly important. It's filled with parks and open to the public, in an attempt to get people spending more time with nature. At the other end of the market, there's the $20,000 house designed initially for impoverished rural Alabamans. But the houses are so nice (and so cheap), they may soon hit the market for everyone.
We tend not take for granted the walls and roofs that surround us, but the new offices, new homes, and even new dorms we saw this year should show that that's a bad decision. Pick your house of the future out here (and read about last year's best buildings if you want more here).
1: This Impeccably Designed $20,000 House Could Soon Be Yours
For years, students at Auburn University's Rural Studio have been building cheap houses for impoverished locals. Now their designs are going mass market.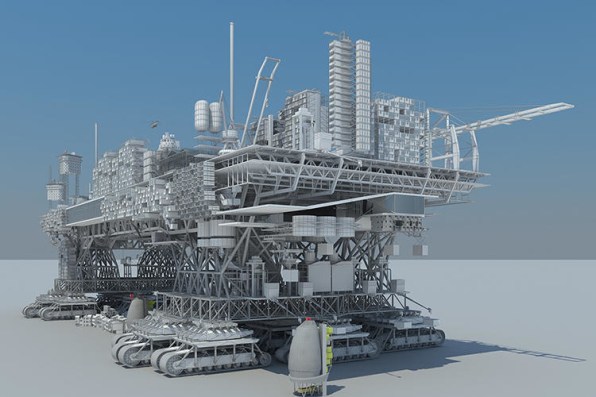 2: A 600-Foot-Tall City On Wheels, For When It's Time To Get Away From It All
Cities are so … static. The Very Large Structure will let an urban population just roll down the road if commerce or resources dry up.
3: These Tiny Wooden Houses Are The College Dorm Of The Future
Housing is expensive. So why not have students live in cubes they can afford? That's the idea behind the "smart student unit."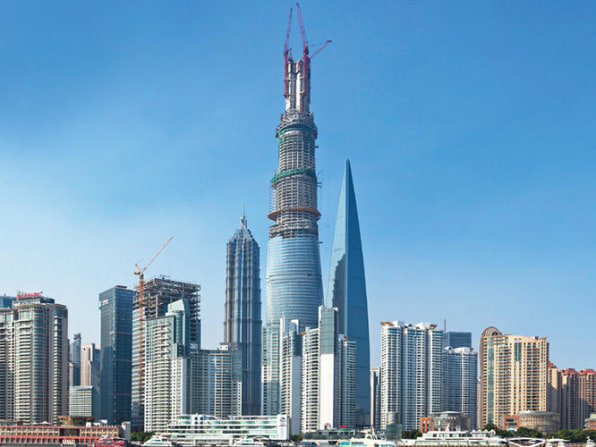 4: The New Second Tallest Building In The World Is An Urban Green Space Wonderland
The just-topped 2,000-foot-tall Shanghai Tower will have huge 15-story parks throughout the structure–and it will let the public in to play in them.
5: The Greenest Office Building In The World Is About To Open In Seattle
The Bullitt Center is made from totally clean materials, has composting toilets, and catches enough rainwater to survive a 100-day drought. And it's 100% solar-powered, in a city not known for its sunny days.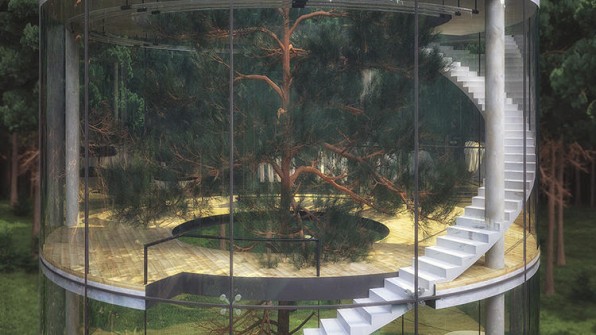 6: This Literal Treehouse Is A Glass House Built Around An Entire Tree
What's the best way to incorporate nature into your living space? How about just putting a whole tree in your house?
9: The Disaster Shelter You Want To Live In Way More Than A FEMA Trailer
If your house is destroyed in a disaster, you don't want to live in a tent. The Rapid Deployment Module can be assembled in 20 minutes with no tools and will last at least 10 years.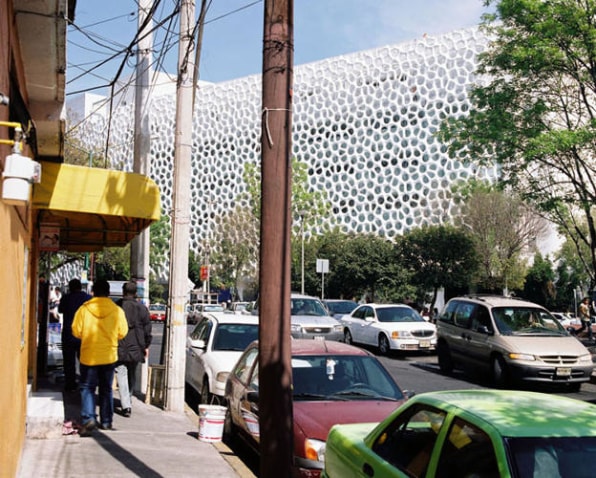 10: This Beautiful Mexico City Building Eats The City's Smog
Using a new type of tile that converts the chemicals in pollution into less toxic substances, the Torre de Especialidades is fighting the city's bad air–and looking good in the process.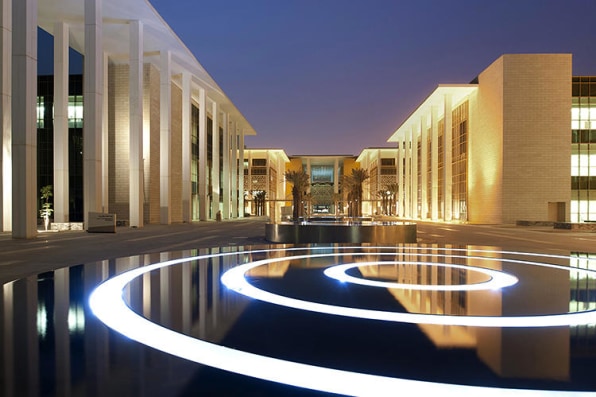 11: This Gorgeous Campus Is The World's Largest Women's University–And It's In Saudi Arabia

Up to 60,000 women could eventually enroll at PNU, though their job prospects after graduation still leave something to be desired.
Read more of our best stories of the year in these categories: Top stories, infographics, photography, maps, buildings, design, cities, food, transportation, innovative workplaces, bikes, collaborative consumption, energy, crowdfunding, robots, environment, health, education