For the longest time, that magical place where fine art meets The Force existed only in your dreams, notebooks or on the cover of Star Wars fiction. Two years ago that list was expanded to include LTD Gallery in Seattle.
This month the gallery will unveil Star Wars The Art Show: Episode III, following up on 2011's "These Are The Droids You Are Looking For" and last year's "Han Shot First."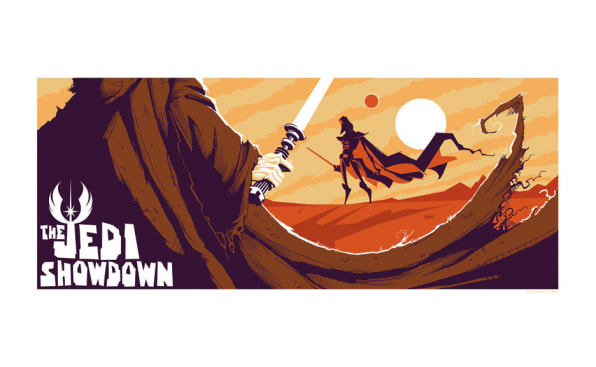 If "Wookie Family Portrait" or an Empire recruiting poster to "Rebuild the Death Star" won't tide you over until the newest chapters of the saga begin in 2015, nothing will.