The crowdfunding movement continued to grow in 2013, with the sector projected to have generated $5.1 billion globally worldwide over the past year. As crowdfunding has become more popular, the ambition of projects raising money on sites like Kickstarter and Indiegogo has also grown.
Health and wellness products in particular have become popular on crowdfunding sites. We've seen everything from a calorie-counting food scanner to a real-life tricorder. Of course, it's difficult to gauge how well these products work until they're available, but that hasn't stopped crowdfunders from pouring money into them.
Biking was another hot crowdfunding category this year, with a smart bike wheel, a series of bamboo bikes, and a cardboard bike all raising cash from interested cyclists.
Here's the full list of our top crowdfunding stories for 2013:
Mac Bishop's Kickstarter for a miracle wool shirt that doesn't need to be washed exploded across the Internet. But what you didn't hear was that Bishop's dad's company is the country's largest wool shirt manufacturer. And you can buy that miracle shirt today–no Kickstarter required.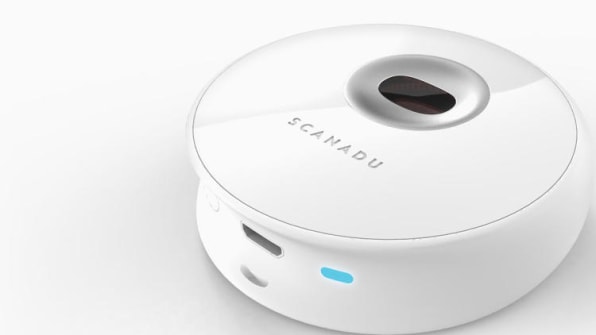 3: A Real-Life Tricorder Is Now Available For You To Buy And Scan Yourself
The Scanadu Scout, which you can use to measure your vital signs by just holding it to your temple for 10 seconds, went on sale for $150 on Indiegogo.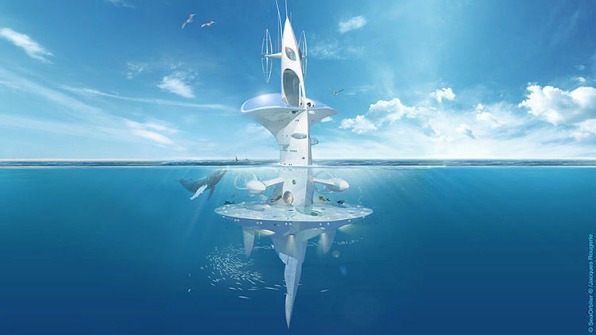 4: This Starship Enterprise Of The Sea Will Launch Its Exploration In 2016
The SeaOrbiter, a spaceship-like sea vessel, will allow researchers to swim into parts of the deep ocean, where no one has gone before.
5: Forget Standing Desks: Here's One You Pedal To Power Your Gadgets
Finally, you don't even need to get off your butt to get moving at work–just pedal away at this exercise desk.
6: This New Smart Wheel Will Instantly Make Your Bike Electric
The FlyKly Smart Wheel is a slim, lightweight motor that easily attaches to your back wheel and–voila!–you don't have to pedal anymore. Extra bonus: Your bike can now track your routes.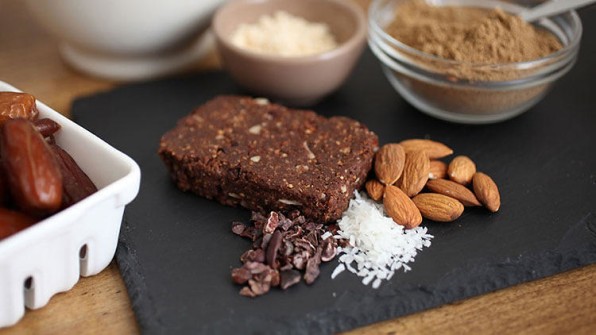 7: This Protein Bar Contains 25 Crickets, And You Can Try It Out
Want an alternative source of protein but don't like the idea of bug legs stuck in your teeth? These new Exo cricket bars–made by a Michelin-starred chef–are for you.
8: An Alabama Town Revives Local Manufacturing With Bamboo Bikes
It grows by the side of the road (and incredibly quickly). Could bamboo be the material that revitalizes this dying town? A group of activists and artists think it can, so they're selling bamboo bikes.
9: A Tarp That Makes It Simple To Become A Gardener
The Nourishmat is a simple tarp that could make it incredibly easy for anyone to garden. And it's cheap enough that school gardens are already getting involved.
10: The Cardboard Bike Becomes Real, But It's No Longer Cheap
This magical bike made from nothing but folded boxes is now available for you to buy. But the idea of a world of cheap cardboard bikes might be on hold. Cardboard, it seems, is more expensive than you thought.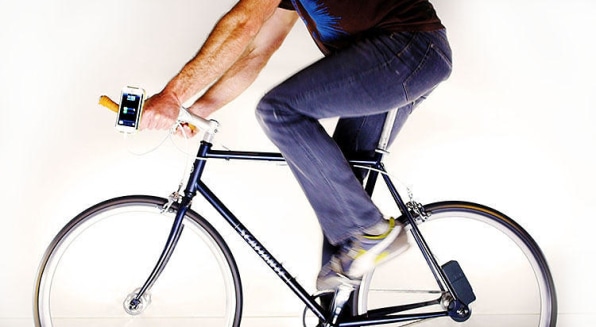 11: Create Your Own Electricity With Your Feet, With This Simple Bike-Powered Charger
The Atom easily attaches to your back wheel and then uses your pedaling energy to charge a battery that you can use to power your devices.
Read more of our best stories of the year in these categories: Top stories, infographics, photography, maps, buildings, design, cities, food, transportation, innovative workplaces, bikes, collaborative consumption, energy, crowdfunding, robots, environment, health, education