In 2013, the local, sustainable food movement continued to expand to the point where even unlikely major fast food brands are involved. Chipotle, a chain admittedly known for preaching sustainability, made tofu from a popular supplier available in many of its stores, and McDonald's announced an initiative to serve certifiably sustainable fish.
Over the past year, manufacturers and inventors have also started looking toward the future of food, from a NASA-funded project to 3-D print pizza to incredibly realistic fake eggs, created as part of a bid to wean the world off factory-farmed foods.
There is plenty of work to be done. As described in many of the stories below, Americans–and the rest of the world–are struggling with obesity and the ever-present temptations of junk food (just take a look at the first item on our list from 2012).
1: What Your Kitchen Will Look Like In 2025
Smart refrigerators, faucets that detect bacteria on produce, and 3-D printed dishes are just some of GE's predictions for the kitchen of 2025. Don't pass them off as unrealistic: GE has been right before.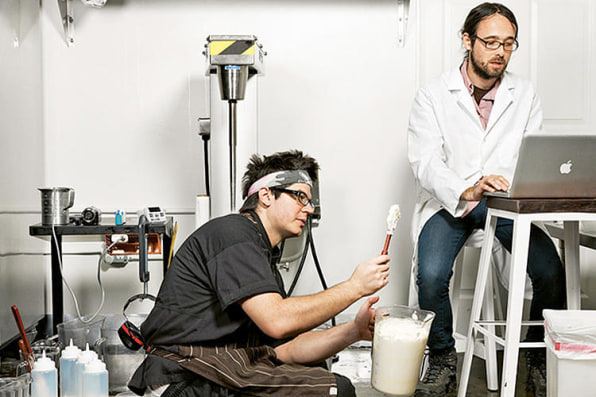 2: Inside The Company That's Producing The Most Realistic Fake Eggs You'll Ever Taste
5: When You Eat Is Why You're Fat
Do you sometimes wait to eat meals? It's not helping your waistline.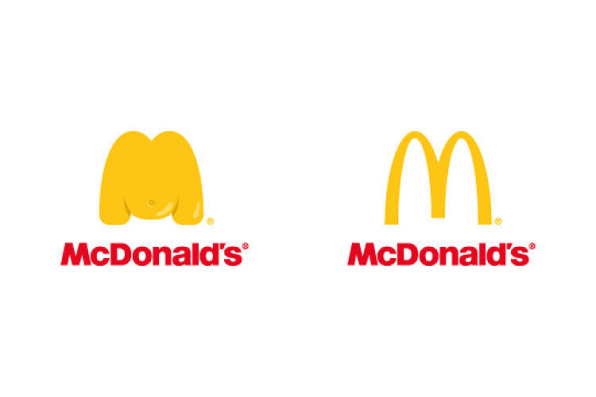 6: These Chubby Fast Food Logos Will Make You Think Twice About Chowing Down
What happens if McDonald's ate McDonald's: some pudgy golden arches.
7: This Super Local Brooklyn Whole Foods Will Have A 20,000-Square-Foot Rooftop Greenhouse
Whole Foods is teaming up with rooftop garden company Gotham Greens for its next New York location. When the lettuce only has to come down a staircase from the roof, that's about as local as you can get.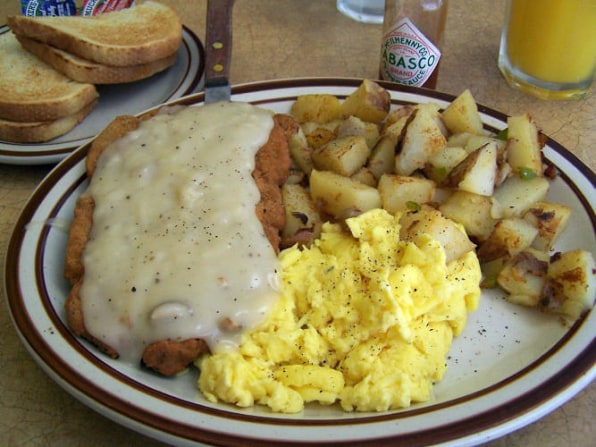 8: These Are The Worst Meals You Can Eat In America
A new study on the most "Xtreme Food" in the country found some meals with more calories than a person needs in an entire day. Take a look at these gut-busters.
9: Your Healthy Greek Yogurt Harbors A Deadly Secret
Greek yogurt is healthy and good, but the process of making it creates something called acid whey. Acid whey is very bad: accidental spills of it have killed thousands of fish. But Greek yogurt is booming, so what to do with its dangerous byproduct?
Brewery Inc., a new project in Houston, is looking to support and grow new "nano-breweries" with a shared workspace.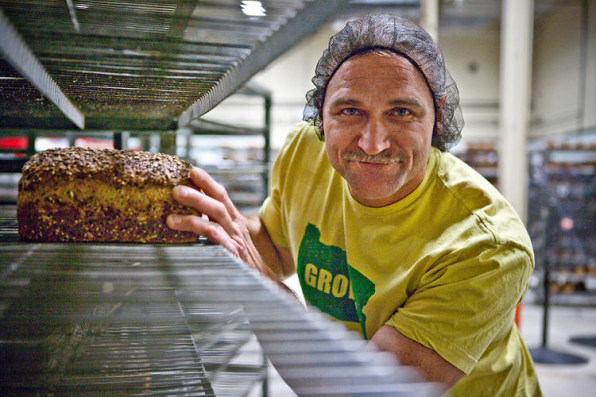 13: This Former Felon Started An Organic Bread Business That's Now Worth $50 Million
Dave's Killer Bread, about to launch nationally after huge success in the Northwest, was started after its co-founder finished a 15-year prison term. Now he's sourcing local ingredients and making a killing.
14: Why NASA Just Spent $125,000 To Fund A 3-D Pizza Printer Prototype
The space agency made a splash with its headline-friendly plan to print pizzas in space. But what exactly does the ability to create food for astronauts mean in terms of our plans for exploring the galaxy?
15: The 3 Companies That Bill Gates Thinks Are Shaping The Future Of Food
If Gates has his way, we're going beyond eggs and meat, using new substitutes that taste the same but that we can make in a lab instead of a farm, so we can feed the entire planet. And then we're also going to make salt healthy, while we're at it.
Read more of our best stories of the year in these categories: Top stories, infographics, photography, maps, buildings, design, cities, food, transportation, innovative workplaces, bikes, collaborative consumption, energy, crowdfunding, robots, environment, health, education