2013 was the year that collaborative consumption started to hit the mainstream. We saw CEOs declaring that they are ditching their cars, an exploding bike sharing phenomenon, a "Freespace" where citygoers could come together and collaborate on projects, and sharing economy companies banding together to help in the face of disaster.
But as this economy of shared goods and services has grown, so have questions about what it represents. At the most basic level, the definition of "sharing economy" isn't entirely clear. And as the most successful collaborative consumption companies continue to grow, so do concerns about what really separates them from the rest of the economy.
Check out our top collaborative consumption stories for 2013 below (and, if you're interested, read last year's list here).
1: Why This CEO Doesn't Own A Car: The Rise Of Dis-Ownership
Sunrun CEO Lynn Jurich knows a thing or two about our society's increasing shift toward the sharing economy–and she believes in it so much that she got rid of her car.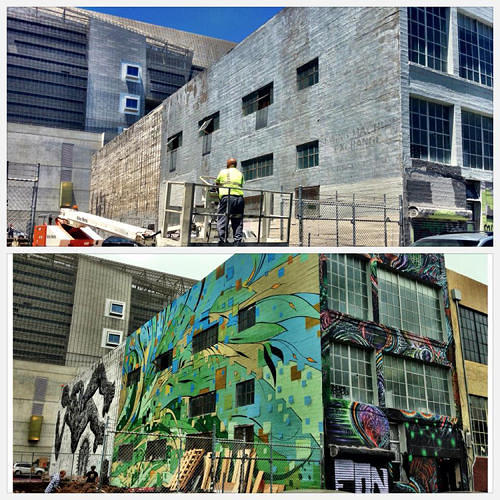 2: This Is What Happens When You Give A Creative Community An Empty 14,000-Square-Foot Building
Freespace is an experiment in civic hacking, inspired in no small part by Burning Man. But it's attracting the attention of Fortune 500 companies eager to find ways to bring more creativity and innovation into their work spaces and companies.
"Sharing economy," "peer economy," "collaborative economy," and "collaborative consumption." What does it all mean? Collaboration thinking pioneer Rachel Botsman breaks it down.
5: The Sharing Economy Is Owned By The Same People As The Rest Of The Economy
It may get you a cheaper ride or place to stay, but when you rent something are you really performing a revolutionary act?
6: Can Airbnb, Taskrabbit, And All The Other Sharing Economy Companies Save The Day In A Disaster?
San Francisco (where else?) has launched a new plan to deal with disasters using collaborative consumption. Will they actually be able to make a difference?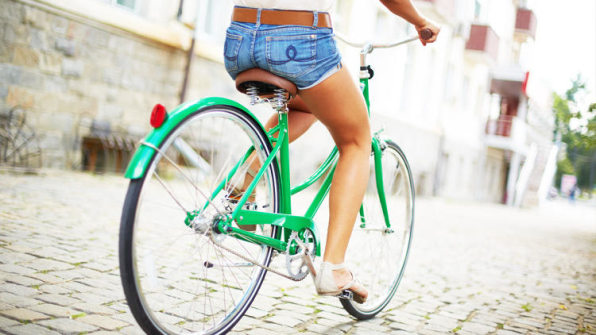 7: The Return Of Spinlister: How To Revive A Dead Sharing Economy Startup
The peer-to-peer bike sharing site pivoted to be a broader sharing company, but one of its original investors saw promise in a gear-only platform. Here's how he brought it back from the dead.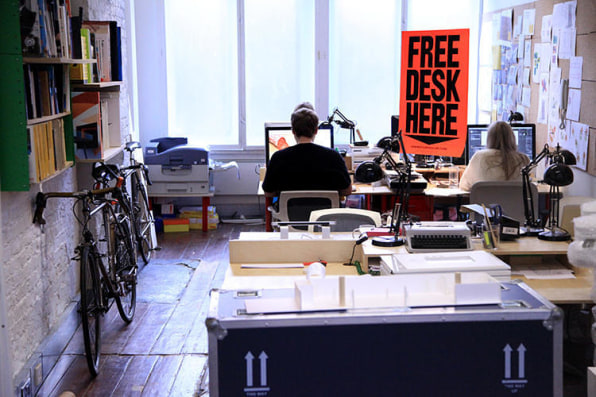 8: Find A Free Desk In Someone's Office, And Feel More Creative
Combining interesting freelancers with established companies can result in collaborative experiences no one would have imagined.
9: Mapping The Worldwide Bike Sharing Phenomenon
Bike sharing is just starting to really catch on in the U.S., but it's huge all over the world. These maps show the systems in cities from Moscow to Rio.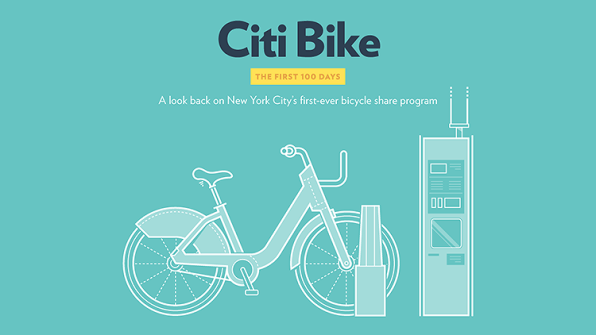 New York's bike share has been around for enough time to start evaluating its success. This infographic takes you through the numbers of the first 100 days: People love the blue bikes.
11: It's Time For The Sharing Economy To Become The Sharing Society
It's time for the independent workers to steer this new marketplace in a more sustainable direction that helps the people who make it run, not just the companies behind it.
Read more of our best stories of the year in these categories: Top stories, infographics, photography, maps, buildings, design, cities, food, transportation, innovative workplaces, bikes, collaborative consumption, energy, crowdfunding, robots, environment, health, education