Bike culture went more mainstream than ever in 2013. At last count there were 500 bike share programs in cities worldwide, from the largest in Paris, with 18,380 bikes, to one of the newest–Citibike in New York City, which launched in May. The data shows that New Yorkers are (mostly) loving it. A whopping 80,000 people signed up for annual memberships in the first 100 days.
A lot of the rise in the popularity of biking is thanks to improvements in bike lanes and other safety infrastructure. Today, local governments are more aware than ever that making cycling easier for citizens is not just to please a few enthusiasts. Rather, more cyclists on the road can save a city in health costs, reduce road congestion, and boost local businesses. Europe has gone so far down this path that this year, for the first time, new bike sales overtook new car sales across the continent.
It doesn't hurt that there's an explosion of new ideas and products that aim to make cycling more convenient, safe, and even more environmentally friendly. Some are super logical, it's a wonder they haven't been done yet. Like the new brightly lit helmet that lets cars see a biker from all sides. Others are more, let's say, unique.
Read more below for a look at where biking stands in 2013, and from a relatively new cyclist herself, here's hoping we see even more bike-friendly cities next year.
1: The 10 Best Biking Cities In America
Biking map site BikeScore has released a new ranking of the country's best cities for biking, accounting for factors like bike lanes, hilliness, route options, and number of commuters. How does your city rank?
Where can you find them? Here's a hint: Don't look in the U.S.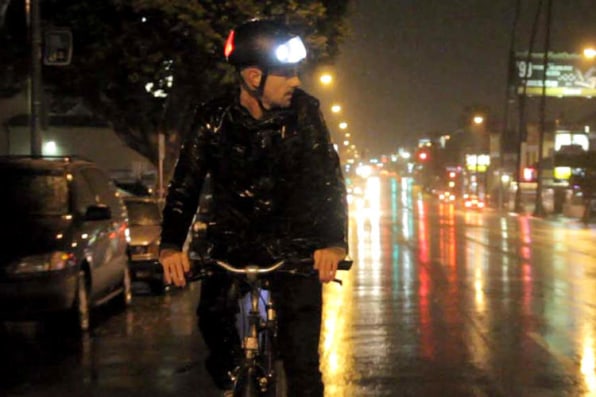 3: A Brightly Lit Bike Helmet Keeps Your Glowing Head Safe From Cars
The Torch is a helmet with built-in LEDs so that you can be seen from all sides, not just the front and back.
4: This Slick, Foldable Electric Bicycle Is Almost Impossible To Steal
The concept e-bike, called the NCycle, has everything a cyclist could dream about: a holographic display, an innovative locking system, even a hidden pocket for your stuff.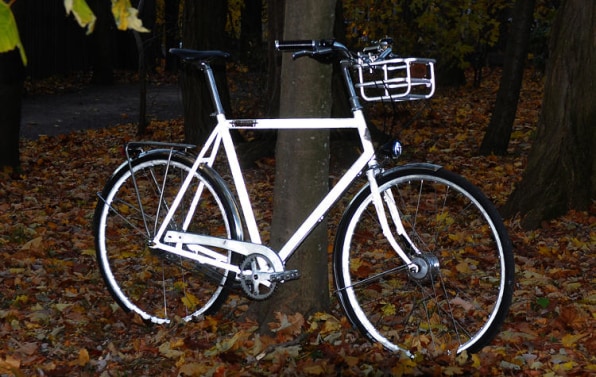 Knowing he can't do anything about making drivers more safe around bikes, cycling safety advocate Josh Zisson decided to focus on making the bikes themselves safer. Check out his invention–sturdily built and brightly reflective.
6: Lego-Like Bike Lanes That Snap Into Place Could Create Instant Biking Cities
The Copenhagenize Flow is just a set of plastic and wood tiles, but it could change the way cities think about bike lanes.
New York's bike share has been around for enough time to start evaluating its success. This infographic takes you through the numbers of the first 100 days: People love the blue bikes.
9: Making The Economic Case For Cycling-Friendly Cities With Bikeonomics
A new book puts hard numbers to the intuitive case for more bike-friendly neighborhoods for all.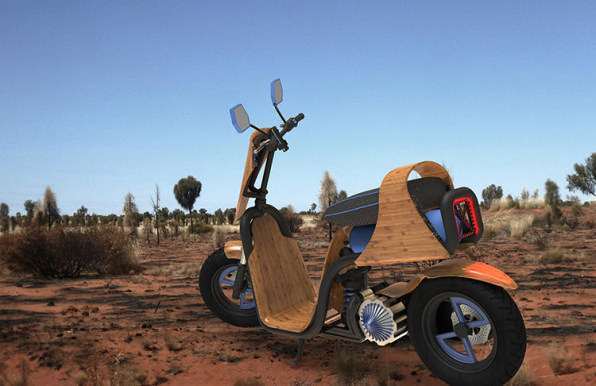 10: This Bamboo Scooter Runs On Nothing But Air
Instead of a city filled with scooter emissions, what if we imagined a cleaner alternative?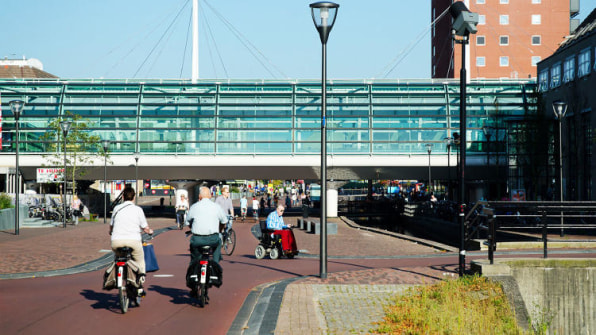 11: The Safest Suburb In The World Did It By Ending The Culture Of Cars
The difference between this Dutch city and most North American commuter towns is that it actually makes good on its promise of safety, security, and good health.
12: Bikes Are Officially More Popular Than Cars in Europe
Sales of two-wheeled vehicles are outstripping four-wheeled vehicles across the continent. Now we'll get to see what a widespread biking culture really looks like.
13: Mapping The Worldwide Bike Sharing Phenomenon
Bike sharing is just starting to really catch on in the U.S., but it's huge all over the world. These maps show the systems in cities from Moscow to Rio.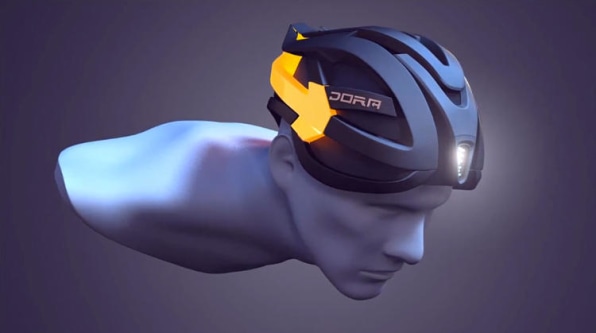 14: This Helmet With Brake Lights And Turn Signals Lets Bikers Speak The Language Of Cars.
The concept Dora helmet indicates to the drivers around you what you're doing on your bike–way more effectively than a silly hand signal.
Read more of our best stories of the year in these categories: Top stories, infographics, photography, maps, buildings, design, cities, food, transportation, innovative workplaces, bikes, collaborative consumption, energy, crowdfunding, robots, environment, health, education