If you were to describe the photo-based social network We Heart It to the uninitiated, you might say it's the love child of Instagram and Pinterest. And that it has 21 million users. And that 80% of its members are women.
CEO Ranah Edelin might also tout its "bully-proof" design, which takes comments out of the equation entirely and has helped make the site popular among teenagers.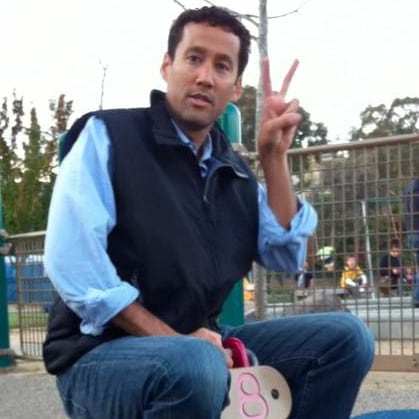 "Say I'm on We Heart It and see an image. The only two actions I can take are to heart that image and endorse it or follow the person to see more like it," Edelin says. "I can't say in the comments that your picture sucks, I hate you, or go get another hobby. That's been refreshing given all the bullying that's happened on other social networks, and we actually get a ton of positive feedback because of it."
Users love the photo-based social network so much that more than 1,000 of them have used Facebook to claim honorary titles at the 18-person company.
A few even took Edelin's title. He found out about the community of pretend We Heart It employees earlier this year when Facebook's new Graph Search made finding people who work at a company possible.
"I found the 18 employees who work with me, but when I kept scrolling down I saw hundreds and hundreds of people who say they work at We Heart It. I saw people who said they were an administrator, blogger, boss, and CEO," Edelin says. "I had to ask my staff if this was a really creative community outreach program that we had done and they said it wasn't. Those are just users who love our service."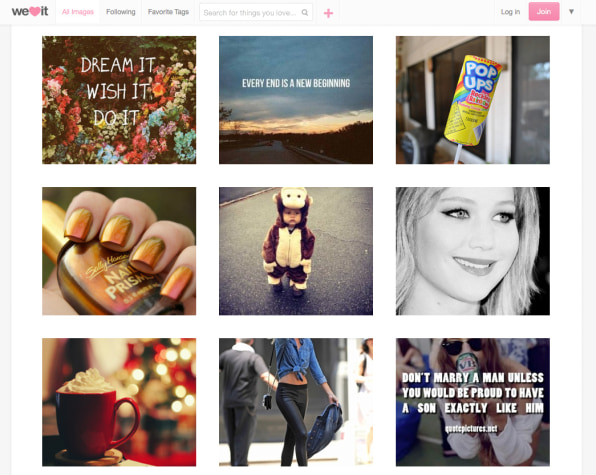 Before joining We Heart It, the 44-year-old was part of the Silicon Valley dotcom bubble, a founding member of Rhapsody, a music streaming service, and founder of an online karaoke service.
"It was billed by some people in the press as a YouTube for karaoke," he recalls. "It did well in Japan, where karaoke is really popular. I'm a terrible singer, which would generally mean I shouldn't start a karaoke service, but the fact that I was willing to sing at meetings showed I really cared about the service."
The Beatles and Elvis were his part of his repertoire when volunteers failed to come forward at meetings. Now, his job has gotten easier, he says, because a service that runs on images has been much easier to demonstrate for investors.
Not surprisingly, the company's very young and overwhelmingly female users have made it attractive to advertisers, but to date, We Heart It has only added minimal advertising to its desktop site and has kept them off of its iOS and Android apps.
That decision to move slowly on advertising has been deliberate on Edelin's part, but when he is ready to approach partners, he has some great conversation starters. For example, We Heart It users have tagged at least 150,000 images with "Starbucks." The same can be said of dozens of companies that have become popular among its users.
Although ads have generally received an icy greeting from users on other social networks, Edelin has drawn inspiration from the way fashion magazines dedicate many pages to selling products without upsetting their audience.
"Vogue magazine has 70 pages of ads before the table of contents. It's not about the products featured, per se. It's about a scene of someone wearing a dress or suit or with a certain perfume," he said. "It's all about the image. You can not replicate that with text. You would never get the same results by talking about the ingredients or how a dress is made." Or by breaking out your best karaoke.