Whenever marketers say their top priority is bonding emotionally with consumers, my eyes roll a bit. Extracting empathy from gigabytes of data can sabotage your best-laid plans because there is a counterproductive side to our competitive analysis.
Imagine your customer has just had a horrible experience and resolves never again to buy your product. Do you feel their pain? Or is it the pang of your lost revenue that ails you? Our instincts for competition often override those that impel us to help others.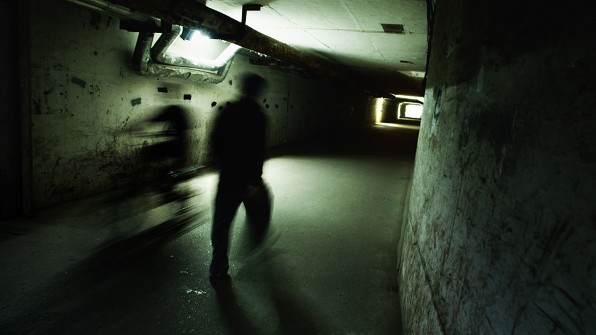 One of the most important neuroscience discoveries has been that of mirror neurons. Neurophysiologist Giacomo Rizzolatti and his team at the University of Parma, Italy, were investigating the part of the central nervous system involved in movement, when they came upon a surprising find.
They were studying the motor neurons of a macaque monkey, the part of the central nervous system involved in the planning and initiation of movement. As expected, these motor neurons would fire when the monkey moved an arm to grab an object.
One summer day the team left for lunch and they forgot to turn off the equipment, leaving the monkey hooked up. When they returned, one of the graduate students began licking an ice cream cone, while the monkey watched longingly. Surprisingly, every time the researcher licked his ice cream, there was a spike in activity of the motor neurons of the macaque, yet the monkey remained motionless. It was "monkey see, monkey do" but, instead of doing the action, the macaque was imitating the same activity in its own mind by firing the same motor neurons and imagining eating the ice cream cone.
The team discovered that empathy is mediated by neurons in the brain's motor system. These "mirror neurons," as Rizzolatti named them, give humans the capacity for shared experiences by enabling us to project ourselves into the minds, feelings, and actions of others. He explained, "We are exquisitely social creatures. Mirror neurons allow us to grasp the minds of others not through conceptual reasoning but through direct simulation. By feeling, not by thinking."
But conceptual reasoning is largely the way marketers develop their perspective taking abilities. The goal is to identify consumer triggers and pain points, not to actually feel them.
To see how mirror neurons work check out a popular YouTube video of a mom singing a song of heartbreak to her 10-month old infant who weeps poignantly in empathetic accordance. What you don't see is the mom's face, but you do see her sorrow instinctually reflected in her baby's expressions, a useful metaphor for marketers on how empathy works best–through a deep sense of shared feeling and kinship.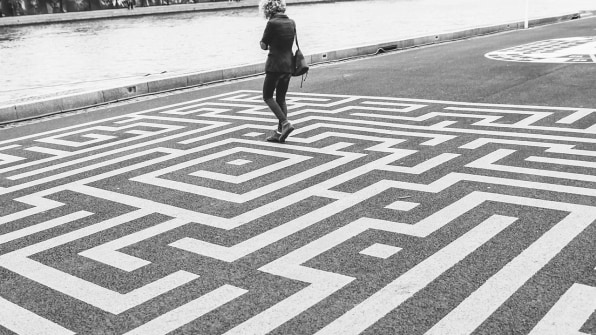 Empathy has two components, emotional or affective empathy and thinking or cognitive empathy. Affective empathy entails sharing an emotional reaction in response to the emotions of others. This promotes altruistic behaviors. Cognitive empathy involves figuring out the emotional states of others without actually feeling it. This promotes competitive behavior. Marketers have become experts in cognitive not affective empathy, and this inadvertently can create problems.
Similarly psychologists have discovered problems in individuals who seem to lack affective empathy but can excel at cognitive empathy. These people share three distinct overlapping personality traits known as the "Dark Triad," i.e., psychopathy, Machiavellianism, and narcissism. These traits may have evolved to confer a competitive advantage enabling aggressive, opportunistic, short-term gain. Numb to the pain of others, they easily employ strategies of deceit and manipulation and exhibit a heightened sense of self-worth and grandiosity.
While the parallels between the traits of the "Dark Triad" and the traits of some marketers are intriguing, I'm not suggesting that we're insane or ruthless. But we all can be highly competitive. The problem is that much of advertising has gone the narcissist route. In fact, marketing models dictate the goal of communicating brand superiority and why we are better than everyone else.
While competition is good for business, we need to recognize the toll of our lack of empathetic feeling. One of the most deeply ingrained human behaviors is reciprocal altruism. Doing right by others naturally inclines customers to return your investment in them. But we are equally compelled to punish bad behavior. Market intelligence without a sense of compassion hurts not just customers but also the bottom line.
The brain is not designed to work in isolation. Our brains and bodies synchronize with others when we develop rapport and trust, the catalysts to sales. So many of us love to sing together at concerts, cheer in unison at ball games, dance together at clubs and join the club of brand affiliation.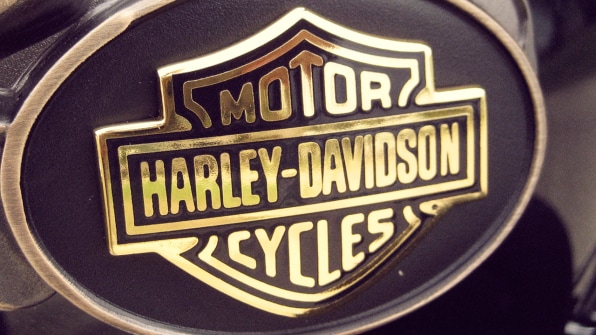 Take Harley-Davidson, a celebrated brand founded in 1903 by William S. Harley and brothers Arthur and Walter Davidson. In 1969 it was sold to AMF and the new management was eager to tap a booming industry. They studied their Japanese competitors and the influx of newer, younger buyers. Desperate to compete against low-priced imports, AMF increased production at the expense of quality. Customers reciprocated with nicknames like Hardley Ableson. TV ads claimed "Harley-Davidson durability" yet cardboard was placed on show room floors beneath brand new bikes to sop up oil leaks. Sales and customers suffered.
In 1981, a group of former Harley executives including Willie G. Davidson, the grandson of one of the founders, bought the company back. Deeply attuned to the frustrations of die-hard fans they created The Harley Owners Group in 1983, a move credited with turning the company around. Dealer-sponsored clubs let a brotherhood of buyers ride in unison and share in their pride in the ultimate Harley experience. And since HOG owners spent an incremental 30% on brand merchandise and club membership, Harley was able to invest in building better bikes and ROI soared. Owners returned the favor by tattooing the brand logo forever on their biceps, the best example of a display ad ever.
When we know someone so deeply and use that knowledge to provide value and not take value, we gain a customer for life. And when we buy a brand that does its job, we buy into the inspiring feeling of being part of something much bigger and more important than ourselves.
Douglas Van Praet is the author of Unconscious Branding: How Neuroscience Can Empower (and Inspire) Marketing. He is also a keynote speaker and branding consultant whose approach to advertising and marketing draws from unconscious behaviorism and applies neurobiology, evolutionary psychology, and behavioral economics to business problems.
Read some of Van Praet's previous columns on neuroscience and marketing.