Bob Dylan, the 72-year-old folk idol, disrupted the music video industry this week, releasing an interactive video for the 1965 classic "Like a Rolling Stone." Yes, you heard that right: Bob Dylan, 21st-century innovator.
If you haven't seen the viral project yet, which by Wednesday morning had 1 million unique visitors, according to the company behind the magic, Interlude, watch it. Or at least part of it; it's impossible to see the entire thing in one sitting. The clip features 60 distinct videos, each a reenactment of what looks like a very real television program re-dubbed with "Like a Rolling Stone." As the song plays, viewers can flip through to the various shows, from Pawn Stars to The Price Is Right and see Chumlee Russell or Drew Carey lip-synching the song throughout an otherwise normal show. You can spend the entire six minute and thirteen seconds watching one station, like comedian Marc Maron's, or flipping through all the channels, including a Vh1 Classics-style channel featuring Dylan himself. Unlike a standard video, it has depth.
Putting together the video, which included conceptualizing the scenes–each a reference to something–wrangling big-time stars, and recreating spot-on versions of popular shows, took a total of two months, director Vania Heymann told Fast Company. The hardest part was filming what adds up to about an hour and 15 minutes of total footage. "It wasn't simple to mimic the style of each channel," he said. "On one day we shot almost five channels. It was hard to move from one style to another style." Luckily, none of the very excited celebs who make cameos had to learn the lyrics.
Creating the actual interactive, however, took minimal effort using Interlude's proprietary technology, Treehouse, the "self-service authoring suite which lets you map, build, and publish seamless interactive videos."
Before the Dylan video–which coincides with the release of Dylan's new box set–the Israeli company had worked mostly in advertising, but had partnered with some musicians like Miranda Lambert, creating an interactive for her "Fastest Girl in Town" video. That one is also a choose-your-own-adventure type deal, letting viewers pick different views for the car-chase scene.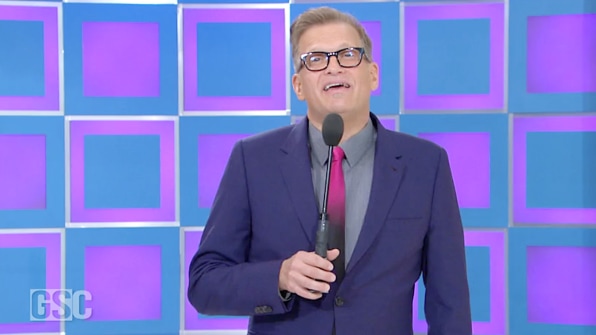 As "MTV kids" who used to come home with VHS tapes to record their favorite songs, Interlude's founders have always wanted to expand further into the music video genre. The company started as a way for the founders, who were in a band, to make fun videos for themselves.
Dylan made a surprisingly ideal partner for their move into entertainment. Dylan was a pioneer of the lyric video. And, for a well-known song like the 48-year-old "Like a Rolling Stone," Dylan almost had to do something ultra-creative. "I think they had to be brave in doing something that's very modern for such a classic song, but I think that's the genius in it," Interlude CEO Yoni Bloch told Fast Company.
Throughout, Dylan and his "forward thinking" team were very involved in the process. "We worked closely with the team from the beginning, from the concept to the execution. They even helped us with some of the cameos in the video and going back and forth about the references," added Bloch.
The clip, or rather each clip within the video, includes layered story lines and references, which after a few viewings start to reveal themselves. For example, the Pawn Stars crew references an appearance Dylan made on the show a few years back. (There's also the "you better pawn it babe" line in the song.) The woman on the home shopping network is selling a dust buster, another reference to one of the lyrics: "As you stare into the vacuum of his eyes/and say do you want to make a deal?" (A line that works equally well for "The Price Is Right" scenes.)
The song is filled with notes of sarcasm, irony, and cynicism. Heymann and Bloch wouldn't reveal all the allusions, but delighted in the Internet's dissection: "We've already seen contradicting interpretations of things. We love it," said Bloch. Heading on over to a Reddit thread for example, one user offers up some guesses:
There are so many little easter egg mashups you can find as you click through: the CNBC styled wall-street guy "threw the bums a dime, in your prime, didn't you?", the QVC home-shopping girl's deadpan delivery "take your diamond ring, you'd better pawn it babe", reality TV girls desperate for attention "how does it feel / how does it feel/ to be without a home/ like a complete unknown".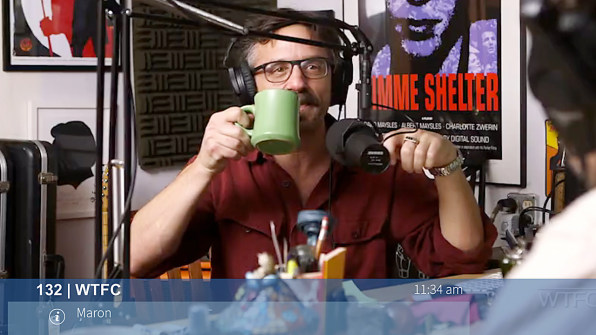 Here's another interpretation on Kinja:
Homebuyers were singing without a home, sports casters talking about complete unknowns. Children's show animations were asking how does it feel.
See, it's all up for interpretation. But, Bloch did hint at one theme the video pursued, pointing Fast Company to a particular comment in a Reddit thread: drugs. "This is what drugs feel like," wrote one user.
Apparently Dylan–a musician known to dabble–wanted it that way.