Last week Alex Calderwood, cofounder and creative force behind the Ace Hotel, was found dead. He was 47. The first Ace Hotel opened in Seattle in 1999, under Calderwood's direction. But it was the second Ace Hotel–the one that opened in Portland in 2007, and still serves as the company's headquarters–that would come to define a new generation of hospitality design, one that favors local touches and welcoming public spaces over stuffy corporate sameness. When Calderwood and his team took the company east, to New York, Calderwood brought his friends, design duo Roman & Williams, on board to design the space. Here, Robin Standefer of Roman & Williams remembers Calderwood's design legacy.–Eds
How do you pioneer a hotel that doesn't fit into a paradigm? At that time there was a bed and breakfast, and then there was a Westin. How do you reinvent this for a whole new community? We connected [with Alex] on a deep plane. We were interested in the same values. How do you create experience?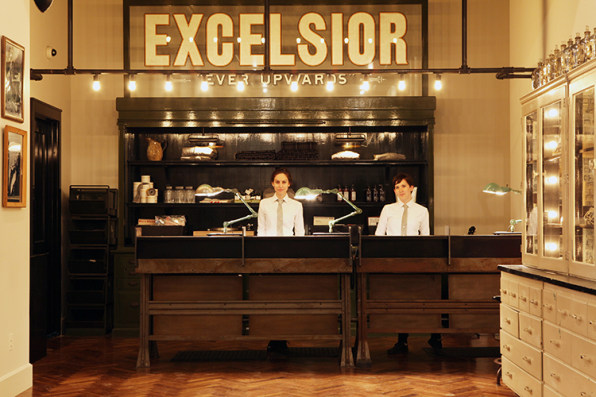 We had a friend in common, and I think [the friend] brought [Alex to meet us]. We talked about all kinds of things: rubber bands covering tables. Or, should we paint a room all black? It was really free-spirited. It wasn't a typical design meeting.
That's a big part of our ethos: How do you build spontaneity into a project that has to be planned? There are clerical, functional things [involved in opening a hotel]. But Alex had a particular incredible ability, a curiosity, to bring unusual people together, from us to [the fashion company] Opening Ceremony, and Stumptown [coffee], and artists into the [Ace New York] project. We were all part of that community. Maybe one of his most incredible attributes was creating a sense of community.
For the Ace in general, there was a devotion to what local meant. That sense of creating a place. Creating an environment. That relates to a city it's in.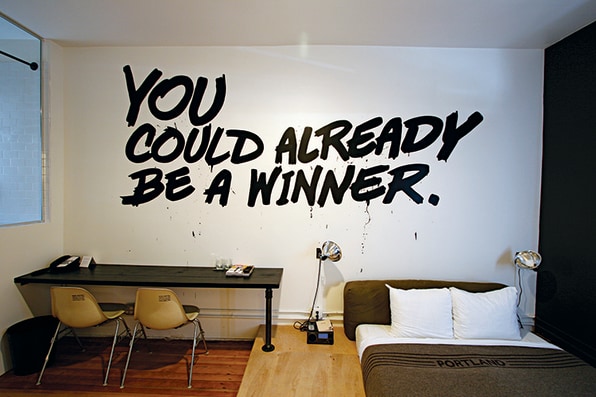 They never used a designer for those projects [in Seattle and Portland]. But in New York, it was 300 rooms versus 100, and there's cash behind it, or people to answer to. We really barely had done a hotel. We were working on the Standard [in New York]. We both plowed together to say let's make this amazing. And there was no signing, say, an NDA. We were family! You don't say sign an NDA to your mother for her turkey recipe!
He made a very important mark culturally, in the last five or 10 years. There's a lot of imitators that don't have the spirit. Five pieces of vintage furniture doesn't do it. It's about creating a place where people share and you can sit all day, and it's creating a state of mind. It's difficult to achieve without the sincerity. He inspired me in taking the risk. When I came to the table and said I want to use all vintage furniture in the lobby, they thought I had lost my mind. And Alex and I explained it was possible to create a lobby that feels like a living room in this way.
Think of a Marriott. Hotels really beat stuff up. So when it starts to get old, they replace it with the exact same thing. This was a business model that was totally about inconsistency and idiosyncrasy. We share that on such an incredible level. With our hands all tied together, standing in that room saying of course you can do it. And if the $30 vintage chair breaks, you buy a different one. He had a humble curiosity that fed the bigger idea.