Would your father buy your product if not for a paternal reflex to support his child?
Without intending to conduct such a personal proof-of-concept experiment, Matt Meeker, president and CEO of Bark & Co., found out that for his dog-themed subscription service BarkBox, the answer is yes.
"The first four or five months into this thing, we had just a couple hundred customers," he recalls. "I come in one Sunday and see my dad has signed up and paid for a subscription–and he had no idea it was my company. He found it through Facebook and signed up because he thought it was great. That was the moment when I said, 'This is something we've got to do. This is big.'"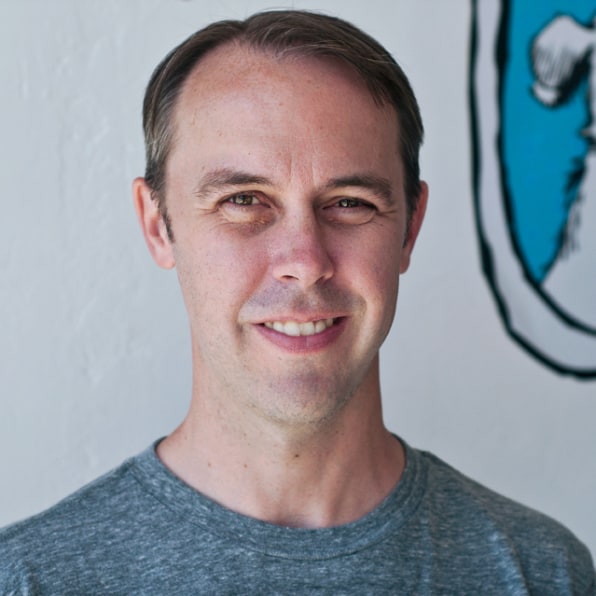 Meeker hadn't yet divulged much about his new project because his parents are classic late adopters of technology–it was only two years ago that his father made his first Amazon purchase, a Kindle.
The 40-year-old Minnesota native-turned-New Yorker has left his fingerprints on a number of companies since moving to the East Coast. He cofounded Meetup.com, tried his hand at a hardware company, and spent time at online ad agency i-traffic in the late '90s.
By 2011, he was entrepreneur-in-residence at Polaris Partners. He had just adopted his now 3-year-old Great Dane, Hugo, and decided to start BarkBox with his cofounders, Henrik Werdelin and Carly Strife.
Subscriptions start at $19 for delivery of a box filled with hand-picked dog products, every month. As of this week, the company had signed up 100,000 customers.
"Our revenue growth is ten times what it was in 2012," Meeker says. "We might get lucky and make it eleven times. The business is bumping."
Now Bark & Co. has expanded to other dog's-eye-view brands. At the start of this year, Meeker and his cofounders gave one of their 30 employees the green light to start The BarkPost. The website, which has been described as a dog-themed BuzzFeed, started with one post a week. Since then its audience has grown to half a million readers.
"We're building a team for it," Meeker says. "Even though we're only in the second month of trying different ideas for revenue, it's getting close to profitability on its own."
In January the company will launch BarkCare. The app allows users to chat one-on-one with veterinarians or pay $99 to summon them for house calls.
"Someone from our network of contracted vets, which we carefully selected, will come to your home and do a 10-point wellness exam with vaccinations and all that," he says. "We're partnering with pet insurance companies that will cover the policy holders for visits."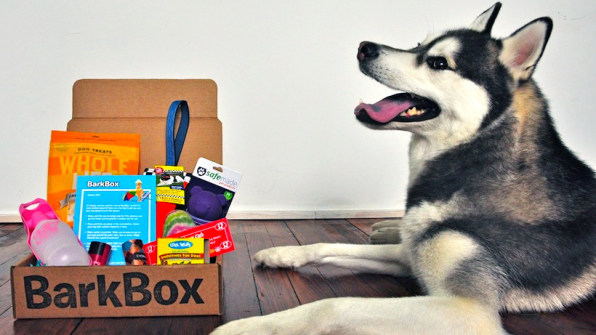 Although he's reluctant to make comparisons, Meeker says the company, which raised $5 million this past spring, operates like an incubator, where employees are encouraged to pitch ideas.
One of those ideas gave birth to dog-shaped paperclips. Two thousand bags of them flew out of the company's online store in the first 24 hours, Meeker recounts with glee, saying they plan to restock soon. And probably their most ambitious idea for growing the company: a pet-friendly airline.
Several times a year Meeker and his wife travel to Chicago or Minnesota to see their parents, making the trek by car so they don't have to leave 200-pound Hugo behind. Meeker admits the idea is a stretch, but he understands his customers well enough to know he isn't the only one who hates cross-country travel by car.
Meeker knows some brands that have become pet industry standards have started paying attention to the niche market that's flocked to BarkBox and The BarkPost. But a company started in the 1800s, like Purina, has to be careful to adapt in ways that don't mar its history.
"We see the market as dog parents and dog owners. Most of the big brands, like PetSmart and Petco, they serve dog owners really well. They serve those people that come in, get their dog food, pick up a bone or new toy and go home," he says. "But there's this core market of people who are obsessed with their dogs, treat them like children, want them to be happy and healthy, and we can build every product under the sun for those people. And we're going to try and do it."