When the AARP Foundation wanted to tap the prodigious digital and networking skills of millennials for an intergenerational volunteer program, they turned to youth-market maven Aria Finger for help.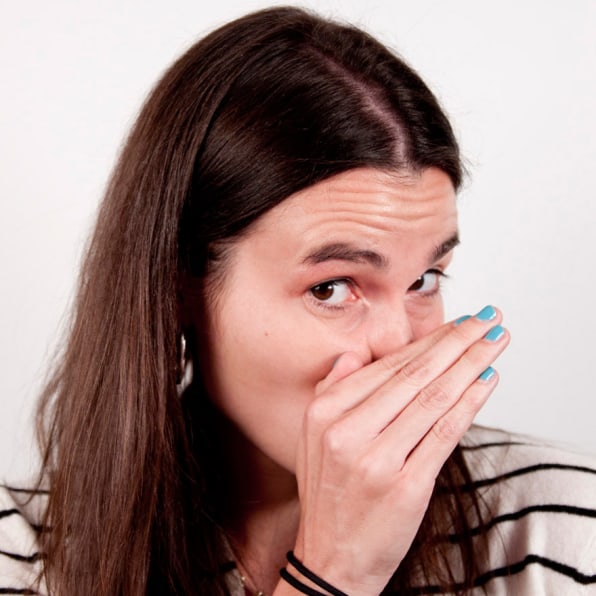 Finger, the 30-year-old chief operating officer of New York-based DoSomething.org, had already spent eight years spurring young people "to make the world suck less" with spirited and humorous campaigns. Give a Spit about Cancer urged college kids to get tested to become bone marrow donors. Thumb Wars distributed more than 80,000 free pairs of little knit thumb socks for teens to give to their friends and family to stop them from texting while driving. Another campaign,Teens for Jeans, now helps clothe two-thirds of the homeless children in the U.S. each year. "We're the gateway drug of volunteering, we like to say," says Finger. She's also a tireless advocate for young people at public conferences, speaking most recently about youth unemployment at the World Economic Forum in Davos.
In June, she donned a new hat as founding president of TMI, a Do Something subsidiary and boutique agency that helps brands navigate the nexus of young people, technology, and social change. Its name is a tongue-in-cheek reference to all the data and experience its parent organization has amassed about its 2.5 million members worldwide, who sign up with cell phone numbers to receive texts about Do Something campaigns.
A recent collaboration helped AARP enlist millennials to coach the over-50 set on using technology, and to conduct food drives to end hunger among the elderly in their communities for a program called Mentor Up. TMI was a natural fit for the job, says Jo Ann Jenkins, the COO of AARP and the president of its foundation. "Do Something has more than 20 years of experience in engaging young people and working with corporate and nonprofit organizations for social good," she says. "Their energy around Mentor Up and can-do spirit, combined with their proven experience, made their agency, TMI, the only choice for us."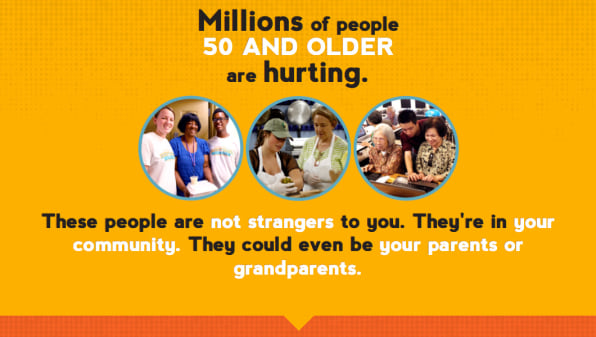 The TMI staff advised on development of AARP's Mentor Up website and social media presence, which launched last month. In particular, they helped AARP understand the importance of mobile-based social media to communicate with that age group, says Jenkins. Do Something launched a complementary campaign last week called Grandparents Gone Wired. The drive, which runs through January 3, urges teens and young adults to teach their grandparents how to tweet, use Instagram, send e-mails, and the like.
Finger wants to parlay Do Something's organizational wisdom into successful campaigns for corporate and nonprofit clients alike; Do Something already partners with many youth-oriented brands on social campaigns, including Sprint, Toyota, and Aeropostale. Besides AARP, TMI has started to work with corporate clients such as the global education publisher Pearson Inc.
TMI, of course, isn't the only agency to claim expertise in social change or the youth market, but Finger says TMI's access to Do Something's analytics may give it an edge. "When we're talking about how young people feel this and young people feel that we don't have to just use anecdotes. We can use the hard data."
Finger splits her time roughly 50-50 between her two leadership roles, working from a cheerfully cluttered desk plopped right in the middle of all the hustle and bustle in Do Something's open-plan office in Manhattan.
One of four siblings, she grew up in the Bronx and Westchester County, the daughter of educators. "My parents absolutely instilled in me the importance of social justice and economic justice," says Finger. "I've always been pretty outgoing, loud, and talkative. I'm pretty assertive and sure of my beliefs."
After graduating from Washington University at St. Louis in 2005 with a double major in economics and political science, Finger returned to New York to be close to family and friends. She took a job as an associate at DoSomething.org, when it had just six employees but impressed her with its mission and its "cheeky, fun exciting vibe. It was the opposite of stuffy and earnest."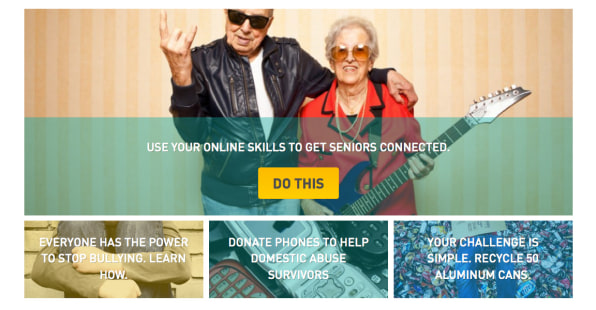 Four promotions later, she became chief operating officer of Do Something in 2010. Along the way, she won an NYU Wagner Fellowship for Emerging Leaders in Public Service. She serves on the board of Care for the Homeless, advocates for criminal justice reform, and teaches a course in not-for-profit management at NYU.
TMI just has three staffers so far, not counting Finger, and she's planning to hire four more for business development. One day she hopes TMI might provide a healthy revenue stream for Do Something, whose operating budget this year is $9 million.
Just who are those young people everyone is so eager to reach? "One stereotype is these apathetic, lazy, self-indulgent, fame-seeking young people," she explains. "The other side of the coin is all these folks who are saying, 'No, this is the most generous generation, the most philanthropic, they really want jobs that mean something, that strike their passion points; they care about family.'"
"We're just so lucky that we get to prove out that second piece, that if young people are given an opportunity, they do want to change the world, they do want to take action around causes they care about. If they also want to post pictures of themselves on Instagram, and get some credit for it, I think that's okay."