When Shiza Shahid was a student at Stanford University, she saw a YouTube video of a young, female Pakistani education advocate. Shahid reached out to the girl's father and organized a week-long camp for the girl and a handful of others, putting them in touch with women who could act as mentors.
The girl's name was Malala Yousafzai–and a little over a year ago, the Taliban tried to assassinate her. When Shahid got word of the shooting, she flew to Birmingham, England, where 15-year-old Malala was hospitalized, and acted as buffer between the family and the onslaught of media attention that ensued.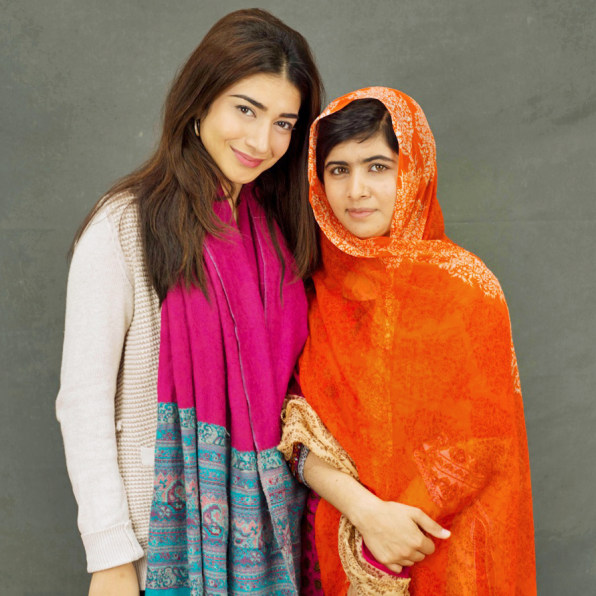 "I saw the evolution from when the doctors said she was going to die, to when the doctors said she was going to lose her voice," she recalls. "Then to see her wake up and be so healthy and unchanged and strong and whole–it was a miracle."
The 24-year-old has spent the past year harnessing all of the energy and emotion surrounding Malala and converting it into the driving force behind The Malala Fund.
"She wanted to continue what she was doing [before the assassination attempt]," says Shahid. "Now people were listening. I helped her think about what continuing on would look like–where she could use her voice, what she could tell world leaders, and what she could say to girls–and then we set up a foundation to get girls into school."
As cofounder and CEO of the New York City-based nonprofit, Shahid has made it her mission to work with Malala and her father to build from the ground up an organization capable of steering a global movement to get girls into schools.
"We're a true startup. People hear Malala's name and they think there's a lot of money behind us and people working on this," she says. "But, really, I've been the only one working on this for the past year, with her father."
That doesn't mean there hasn't been any outside help.
Shahid says one of her mentors, Google[x] vice president Megan Smith, has been on the phone with them every day to offer advice. Plenty of others have come forward to volunteer their time.
"I think a lot of entrepreneurs struggle to be heard, but because of Malala, more people have been willing to speak to us," she says. "For me, the challenge was understanding what's going on and why people have had successes and failures."
In approaching the challenge of building a nonprofit, Shahid looked around and found that she had as much to learn as she did to unlearn.
"We're trying to address the barriers that keep girls out of schools, because you can say, 'Well I'm just going to build schools' or 'I'm just going to distribute books,' but we believe the barriers are holistic," she says. "One girl might be out of school because there isn't one available. If we built one, her mother still might not let her go because she has to work to earn money–so the solution has to be based on the reality of the child."
Shahid grew up in Islamabad, just two hours north of the Swat Valley, where Malala lived with her family. At 14, she began working in female prisons and volunteering with a non-governmental organization to provide female doctors for those women.
Two years later, Shahid got word that her best friend was one of tens of thousands killed during the 2005 earthquake along the Pakistani border with India. Desperate to help survivors, she soon found herself the only woman volunteering in a camp for refugees displaced by the earthquake. She has held women's issues close to her heart ever since.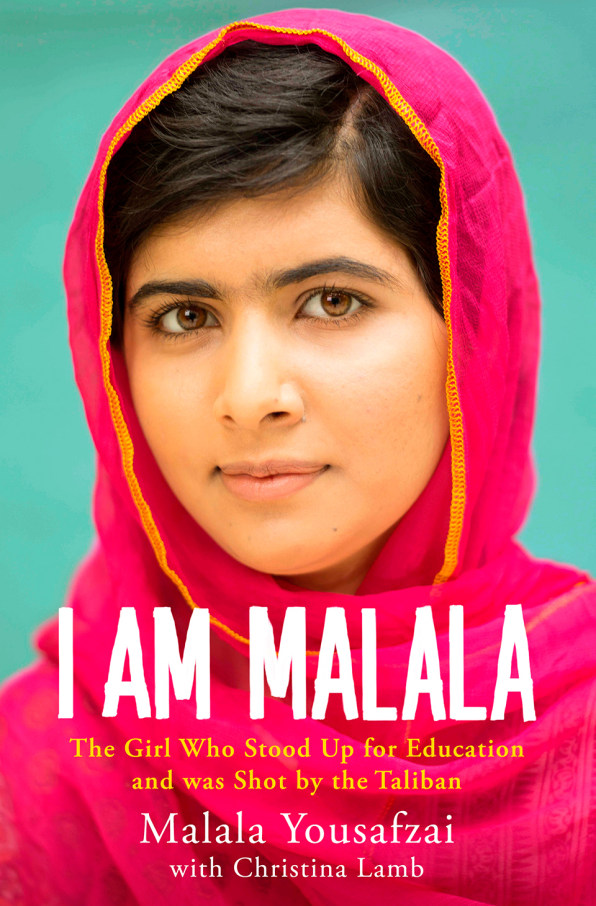 After graduating from Stanford in 2011, she started work as an analyst at McKinsey & Company's office in Dubai, combining her drive for social causes and knack for business to help nonprofits. She plans to formally resign from McKinsey to dedicate herself to The Malala Fund full time.
Malala's memoir, I Am Malala: The Girl Who Stood Up for Education and Was Shot by the Taliban, has been recently published, and Shahid and the foundation are also working with Davis Guggenheim, director of An Inconvenient Truth and Waiting For Superman, to make a documentary chronicling the evolution of their cause.
"We're doing another year of filming because everyone remembers Malala being shot, but this is not about the Malala who was shot," she says. "It's about the Malala who stood up and brought change to the world. So we want to give it enough time for that story to develop and be told."