Talia Leman was 10 years old when Hurricane Katrina hit the Gulf Coast, and as she watched the disaster unfold on TV, she had a somewhat unique reaction. "It wasn't that I saw images and I felt bad, or that I felt this overwhelming need to be compassionate," Leman recalls. "I felt an overwhelming need to solve the problem. That's what really excited me." Already a business-savvy kid–she once sold her grandparents their own shoes–Leman snapped into action, declaring that she would spend that Halloween trick-or-treating for disaster relief instead of candy. She called her project T.L.C. (Trick or Treat for the Levee Catastrophe) and, like any good businesswoman, she gave herself a title: Chief Executive Optimist.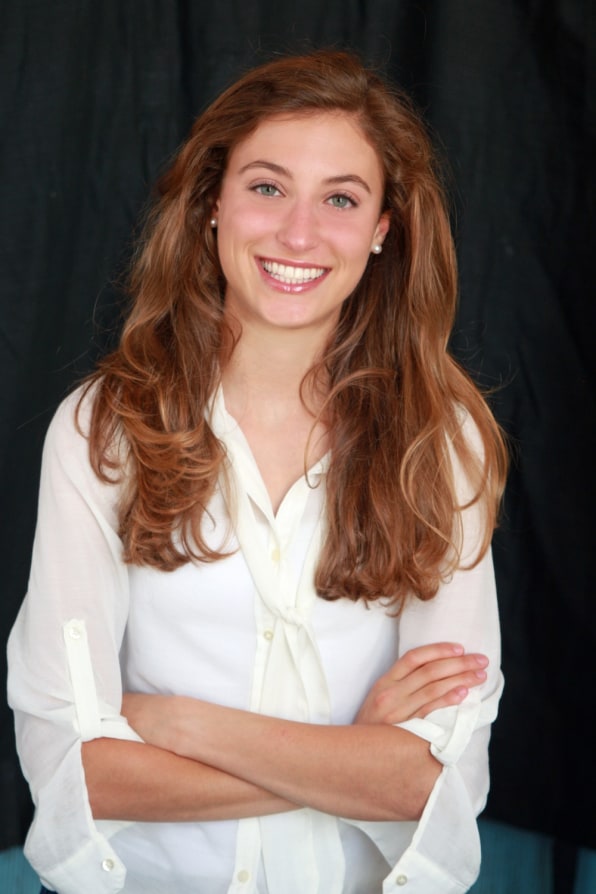 Her little brother, Zander, was not on board. "His quote was, 'I'm opposed to this. I'd rather trick-or-treat for pirate relief.' I didn't know what to do with that, so I decided to offer him a title. He became the C.O.N., the Chief Operating Nemesis." Her parents built a small T.L.C. website, and included a picture of Zander dressed in a Darth Vader costume. Long story short, the Today show found the picture, invited Leman and her brother on the show, and that Halloween, inspired by Leman's idea, children across the country raised a total of $10 million for hurricane relief.
Eight years later, the momentum of Leman's T.L.C. is still going strong. Now called RandomKid, it's a nonprofit providing kids and youth (up to age 25) with tools and resources to make their world-changing ideas come to life. "They come to us from many different places in their lives and in their entrepreneurial journeys, and we just help them to be really successful with whatever it is they want to do," says Leman. "The thing to take note of in youth is, because they haven't created the box, they don't have to force themselves to think outside of that box. And that's very freeing. Without that box comes a lot of brilliance and a lot of creativity that sometimes gets squished by rules and regulations and assumptions."
RandomKid works on a pay-it-forward model: 90% of the funds raised by any project go directly to the cause being supported; 10% go back into a seed fund pool to help fund the work of the next kid in line. They also offer services like a 501c3 umbrella and an online storefront, and thanks to the monetary gift Leman recently received as the 2013 Diller Teen Tikkun Olam Award winner, they plan to launch a mobile app soon.
Oh, and Leman just started her freshman year at Stanford.
Her transition to college puts RandomKid at something of a crossroads, but it also provides Leman an opportunity to reflect on what she's "randomly" built. "Nothing we did with RandomKid was ever planned," Leman admits. "The entire time, our mission statement was changing every week. Like, 'Oh, you want seed funds? Okay, we do that. You want to develop products? Okay, I guess we do that too.'" At RK's inception, Leman says, she was simply trying to harness the support that she felt while raising money for Katrina victims, and provide a place where other kids could benefit from the same opportunities.
"I couldn't believe the people that rallied around my cause and really cared and believed in me, and I wanted to create a place that would offer that support to any kid," she says. Alongside her founding partners–mom Dana and a fellow Waukee, Iowa, resident named Anne Royse Ginther, who read about T.L.C. online and reached out to get involved–she has since built RandomKid into a powerhouse idea engine that has served more than 12 million kids in 20 countries, bringing aid to four continents. (For the record, the C.O.N.'s opinion on RandomKid continues to evolve. "I think for the most part, he's on board now," Leman says. "But even when he's not on board, we're still successful. So, really, either way I'm down.")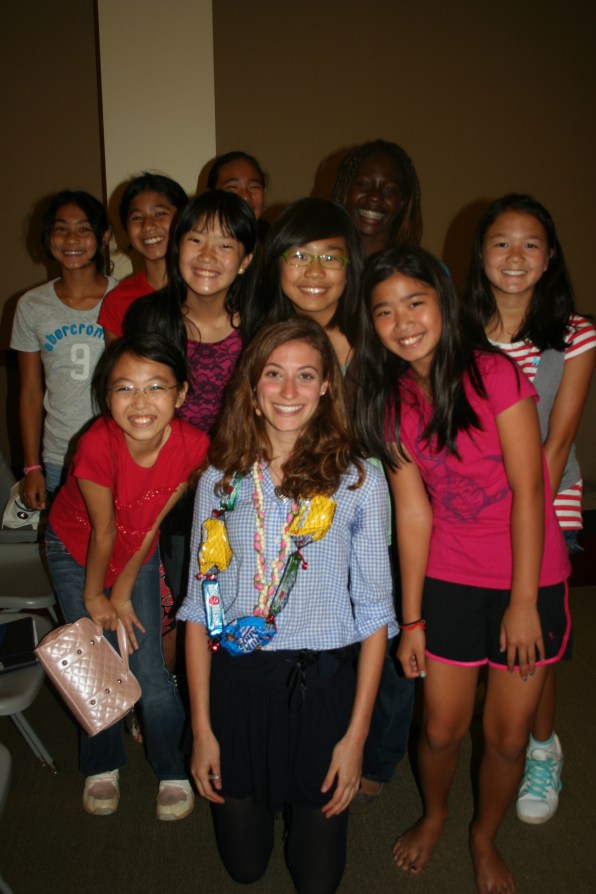 Leman has traveled the country speaking to business leaders, served as UNICEF's first National Youth Ambassador, and, in 2012, published "A Random Book About the Power of ANYone." She's helped raise money for cancer and AIDS research, tackled the world water crisis and challenges in education, and once led a youth United Nations that decided to sell bandaids ("Banding Together to Aid"), ultimately bringing in enough donations to build a school in Cambodia. New York Times columnist Nicholas Kristof has suggested she run for president in 2044. Meanwhile, she's been trying to have a normal childhood. "I didn't have a lot of a social life," Leman admits. "I didn't know anything about pop culture–I still don't. But I did play sports, and get good grades, and I feel that I was able to have at least a semi-normal high school experience."
Although it would seem like Stanford and its Bay Area culture of social entrepreneurship are a natural fit for her to continue on her philanthropic path, Leman says she's keeping an open mind. "I guess if I'm being completely honest, I just want to go in really open to college and explore what's out there," she says. "I don't know if that's going to lead me right back and say, 'You know what? You were right from the start.' But I want to stay as open as I can."
Right now, though, what does this random kid want to be when she grows up? Well, she's got two answers for that. "When people ask, I tell them that I want to be someone who cares more about our success as a planet than our success as individuals," she says. "I want to be someone who knows that every little problem solved is actually a big problem solved, because we're all interconnected. I want to be someone who knows that the best reason for doing anything is just because I can. I want to be someone who knows that whether we're bankers or bus drivers or presidents or princesses, that we have to do whatever we're doing from our passions and from our hearts. And that you have to allow your cart to be ahead of your horse, as I say in my book, and really let your dreams lead you.
"But since I know what you were actually asking," Leman smiles, "I will say that I don't know. I love medicine and I love health care, so I'm thinking maybe something in that field. But really, my goal is not to be, like, an occupation, but to actually be a certain kind of person. That's what I'm working towards. Yeah, I'll throw an occupation or two or three or five in there, but at the end of the day, it's really the person I want to actually be."