Drive around Kabul today, and you'll see a curious sight: In a city historically dominated by low-slung, muddy brown buildings caked with the dust that forever blows through town, a forest of glittering high-rises stretches skyward. Shiny, glass-covered buildings are etching a new skyline.
Some of these are apartment buildings, catering to a middle class minted from the lucrative salaries handed out by the embassies, foreign contractors, and NGOs ("non-governmental organizations," or nonprofits) that descended on Afghanistan following the defeat of the Taliban. Some of them are investments, funded by businessmen and families who've gotten rich off new revenue streams: generous reconstruction contracts handed out by the NATO coalition and donor nations; the drug trade (Afghanistan provides about 75% of the world's opium); and, shall we say, incentive payments disbursed to well-positioned officials.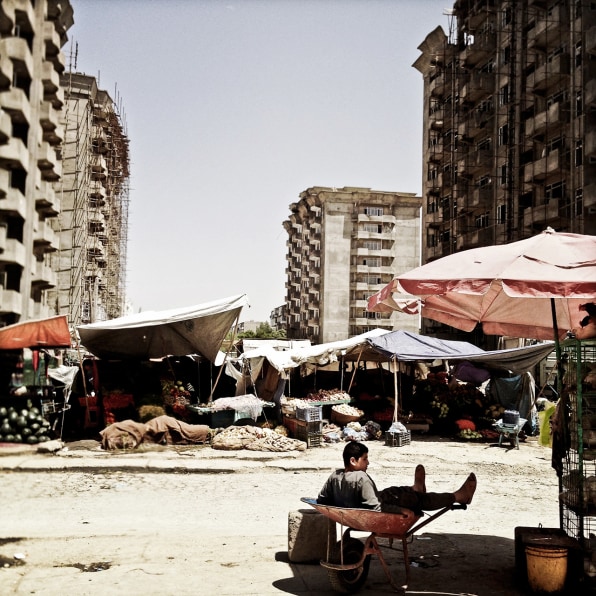 But look closer and several mammoth structures sit untouched, stalled in a skeletal state.
The building boom heated up in the mid-2000s and kicked into high gear a few years later. Apartments buildings sold out before a single brick had been laid. Gated communities emerged, featuring blocks of apartments, grocery stores, restaurants, as well as 24-hour security and guaranteed power, all aimed at doctors, lawyers, and government officials. Even luxury high-rises have gone up, targeting, in part, Afghans who'd fled the civil wars to Europe and America in the '80s and '90s and now are looking for a pied-à-terre back in the homeland.
Informal housing has also exploded. The tall hills dominating the center of town are covered with homes built on the sly, by families escaping violence in the countryside or simply looking for the kinds of opportunities only a metropolis can offer. These aren't the makings of shantytowns, though. They're proper homes, with electricity and driveways. But everything, including water, has to be trucked in. The hillside neighborhoods are not on the city books, so they don't receive any municipal services.
The city, which once accommodated 700,000 people, is now on track to reach 8 million in the next few years. But the real estate market in Kabul might prove to be a bubble. It's already slowing down. The NATO coalition, which has maintained security in the country since the fall of the Taliban, has finally set a date to leave—at the end of 2014.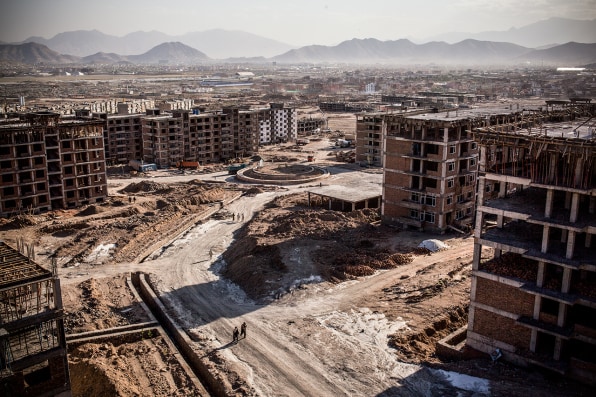 "People don't know what will happen after 2014," says Naqibullah Sherani, a real estate broker in the center of town. "They don't dare buy because they think they need to hold on to their cash."
Suddenly, everything seems to be on hold. Apartment complexes, where units used to sell out instantly, now see lagging sales for new construction. Housing prices in some neighborhoods have plummeted by 30% to 50%. A pair of brokers, cousins, who used to whip through as many as five transactions in a month two years ago, say they haven't closed a deal this whole year and are starting to consider other lines of work.
Some worry the country will descend once again into chaos after the coalition leaves. And it's not just the Taliban they worry about. There's also a fear of general lawlessness, in which criminal elements will have free reign and personal scores will be settled. Even without a renewal of violence, certainty is the fuel of economic growth, and right now there's precious little of that.
Jawwed Hamidullah, a young father of three who until recently did IT work for an NGO, is philosophical. He bought a four-room apartment a few years ago for $150,000. Today, new apartments in his complex are going for $100,000. But Hamidullah is taking the long view. "I'm sure the situation will keep changing," he says. "If we get a good president [in next spring's elections] and stand on our own feet, I'm sure this house will be worth $200,000."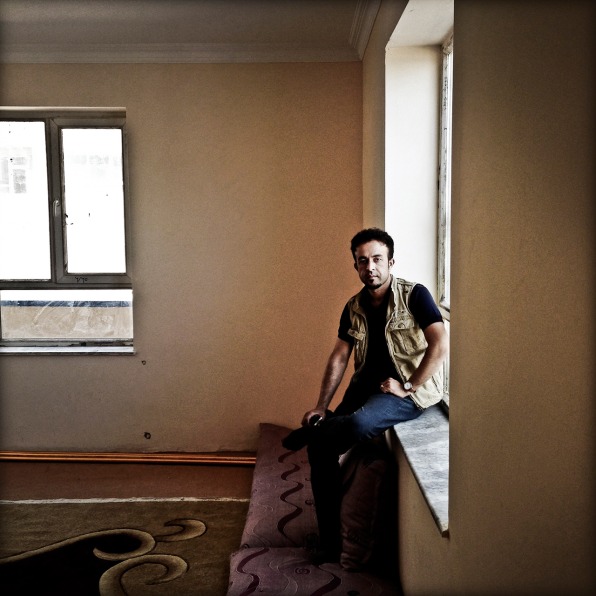 And not everyone is pessimistic about 2014. Some see the Taliban's declaration this summer that it was ready to start peace negotiations as a hopeful sign. Others point to the fact that, in a country with as few opportunities for investment as Afghanistan, real estate is still a good place to park money.
Others simply don't believe that the international community, especially the United States, will give up on Afghanistan altogether. Says Naveed Ahmad Ezam, the engineering manager at an eight-building complex going up in the center of town, "I was in Japan last year, and a man there said that when the Americans came to his country after World War II, they said they'd only be there for 10 years." He pauses. "And they still haven't left yet."