As Jordyn Lexton rattles off the menu of Snowday, the soon-to-launch food truck she's developing in New York City, my mouth is already watering. Maple grilled cheese, maple bacon brussel sprouts, maple braised pulled pork sliders. For dessert: Maple syrup poured over fresh snow (a Canadian delicacy). You may be able to sense a theme.
While the menu sounds great, Snowday is not just another high-concept food business, and Lexton, 27, is no ordinary entrepreneur.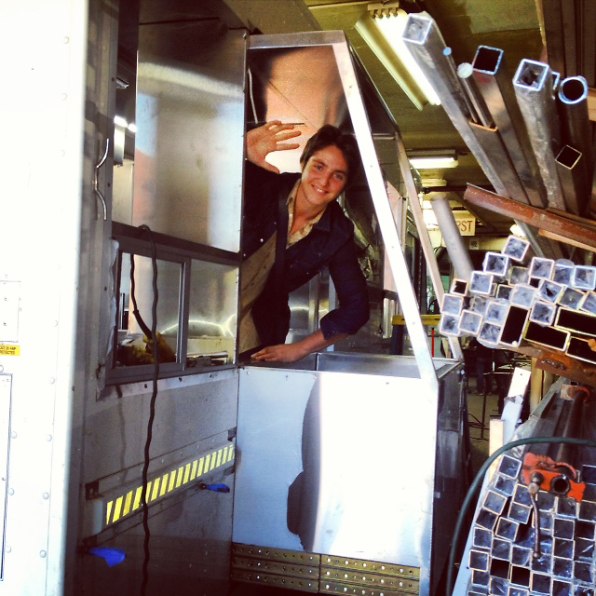 Just two years ago, Lexton was a teaching fellow working in front of a classroom full of teenage prisoners staying in Riker's Island, New York City's main prison complex. It was there she had the early inspiration for Drive Change, a social enterprise that aims to develop a number of food trucks that employ and train formerly incarcerated youth and advocate for their long-term future. Snowday, which she plans to open this December, is the first truck in the Drive Change experiment.
How did an idealistic teacher wind up making a pivot into the food truck business?
It was two threads that came together for Lexton. First, a desire to do something bigger to help her students. New York State is only one of two states in the country that automatically tries kids as young as 16 as adults. She would see teenagers go out into the world with adult felony records, and–their job prospects hurt forever–wind up back in prison, in her classroom.
She realized she had to do more while reading Langston Hughes's poem "A Dream Deferred" with her class and telling one student that, if he worked hard, he could become an architect. Another student, she remembers, interrupted: "No disrespect miss, I really appreciate what you're doing here. But you're selling dreams."
She realized he was right. "The work we were doing on the inside, however valuable, was not what was really needed," Lexton says.
She was on a trip to Canada right around that time when she sampled the country's delicacy: "sugar on snow," which is simply hot maple syrup over snow. Lexton knew she had a great business idea, and that kids like her students would be just the people to make it work.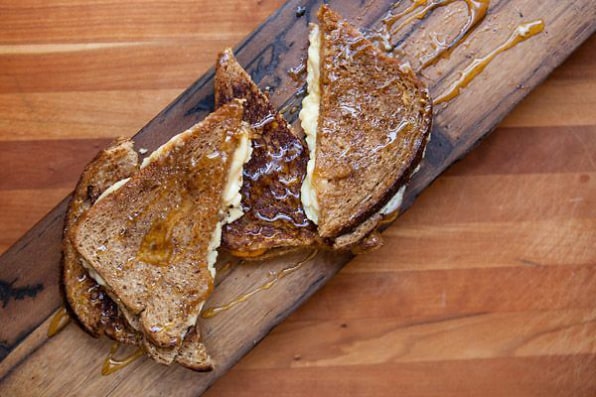 It's not easy to open a successful food truck, let alone develop a novel "re-entry" program for former prisoners, so Lexton embarked on what has been a two year journey that has brought her to a launch party coming up in December.
She applied on Craigslist to some food truck gigs, and after explaining her mission, ended up getting hired as a manager for New York's popular Kimchi Taco truck. She worked there for almost a year to learn the ins and outs of the entire business, from licensing to truck repair to getting to know the people to know in the food truck world. She also began working with nonprofits who do prison re-entry programs and advocacy work trying to change the state's law mandating 16 as the age of "criminal responsibility."
"I was doing this balancing of food truck worker by day, policy legislator by night, and also brainstorming and thinking about how to start my own program," she says.
She was ready by spring 2013, having raised $40,000 on Indiegogo and attracting $90,000 in private financing and grants. This was enough to buy a truck she could refurbish, hire a chef to help her finish developing the "sugar shack" recipes, work with architecture and design firms Situ Studio and ShanghaiMKS on the truck concept and construction, and collect a large starting stock of ingredients.
In order to prove the concept, Snowday will start out for the first few months employing former prisoners who already have food handling licenses, but soon Lexton hopes to start from scratch with cohorts of eight to 10 promising young former prisoners (age 16 to 25) working through an eight month program three times a year.
People accepted into the Drive Change program will start with training and licensing, then work on the truck for a few months while learning skills that range from culinary arts to social media, marketing, and accounting. They'll then finish the program with two months of transition work looking for more permanent placements. The program will pay an average of $10.50 an hour during the entire time, even for time not spent working Snowday shifts.
Eventually, if Snowday is successful, Lexton plans to open more food trucks. "In order for us to be successful," Lexton says, "we have to just run a solid food business." She expects food to be a useful way to foster larger-scale policy change for prisoners. "One of the reasons we wanted to do food and wanted to do something mobile is that it lends itself to conversation and community building," she says.