Sometimes the biggest ideas are the simplest. Just ask Jose Sanchez, founder and CEO of ele, who just wanted a car mount for his iPhone that would stick.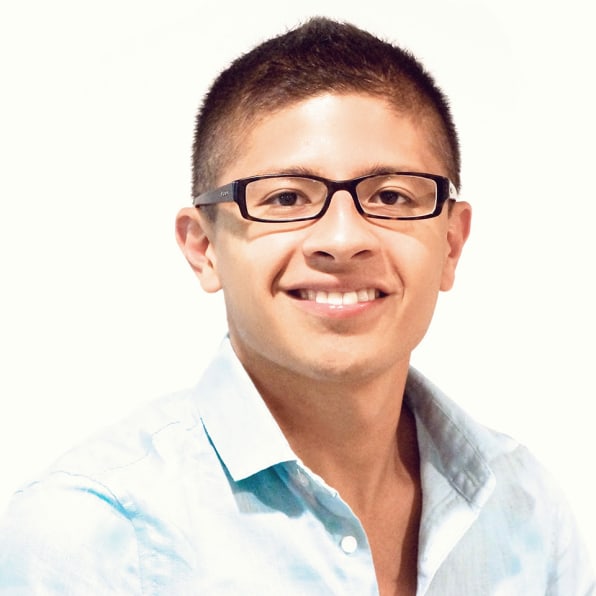 After three years of research, the 25-year-old Chicago resident landed on a design that uses sticky pads made of a material he describes as a tougher and stickier version of kids' toys found in 25-cent machines at supermarkets. Now eleMount has raised more than $225,000 on Kickstarter–far exceeding his $10,000 goal–and gotten the attention of Brookstone, OtterBox, and several airlines that want to use the mounts to give flight attendants a high-tech way to take passengers' orders from their concession carts. Here, in his own words, is how it all came together.
I've been looking for a car mount, like a legitimately nice car mount that actually works, for more than a couple of years now. All the mounts currently on the market have one of two designs: They use a clamp or twist and lock design. They're pretty generic. They're ugly, bulky, and plastic. So I decided to create something myself. I kind of based this off Apple products–they just pretty much work how you expect them to. That has been my philosophy.
I graduated from the University of Illinois three years ago, but my major was actually not in product design. I majored in business communications, but I've been obsessed with doing this for years. One of my high school friends does CAD design. I drew the mount design myself and he created a 3-D model of it.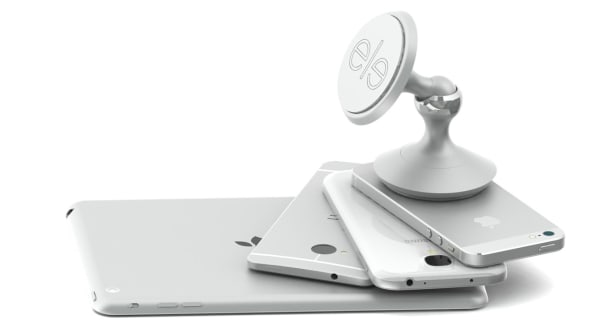 I'm really inspired by [Senior VP of Design at Apple] Sir Jonathan Ive. I was reading an article on him that said he only incorporates things that need to be in a design. If it doesn't serve a purpose, he gets rid of it. When I set out to do this, I said I'd only do what's absolutely necessary in terms of design.
For one of the videos on my Kickstarter page, I put the mount on the outside of a car and drove with it on the highway. I got up to 80 mph and then made it back home and the mount never fell off.
Then two days after I started the Kickstarter page, a private pilot saw the page and called me. He said he uses iPads for navigation all the time on planes and wanted to test out my mount. I went to meet him at a private airport in a suburb outside of Chicago.
I showed him how it works inside the plane and asked if I could test it out on the landing gear. We got up to 130 mph before the pad flew off.
When I was five years old I would sell lollipops to kids. They were Warhead Lollipops, which were really popular at the time, and I realized that the kids liked them so much they would pay me. I've been entrepreneurial my whole life, but I didn't know my company would have anything to do with product design.
I get a lot of support from my family too. My dad has started several businesses and my sister is the same way. She designs products, so I guess it kind of runs in the family.
You definitely can't get comfortable, because if anything goes wrong, then you're like, "Why did I celebrate so early?" I've been there before. Two months ago I had only $300 in my bank account and started thinking that the pressure was on to make this mount work. But we're on track to deliver on time to the more than 3,500 people who pre-ordered it through Kickstarter. People should be receiving them in December and then there'll be a second batch coming in January.