When Erica Bell and Katie Finnegan no longer had employee discounts at J. Crew, where they met while working as merchandisers, it was a rude awakening.
"We realized that the rest of the world had to shop how we were now forced to shop," recalls Finnegan.
She and Bell were not content to accept their new fate, one in which they'd have to pay retail prices for cashmere sweaters in hues such as neon azalea (aka bright pink). Instead, they launched Hukkster.
The year-old company, based in New York, has built a following of 117,000 users with a combination of price alerts and promotion monitoring that allows shoppers to save on products they find online. Users receive updates when it's possible to buy items for less, whether through a markdown, sale, or coupon code. When the new version of its mobile app arrives in late October, Hukkster will make it possible to wield that technology by entering a code from price tags of items in the retail stores of approximately 15 brands, including Gap, J. Crew, Ann Taylor, Banana Republic, and Anthropologie.
"Let's say you find yourself at the mall. You have three things in your hand that you're going to go pay for, and–it always happens–you're like, 'I also like that dress,' " says Bell.
Instead of heading back into the fitting room or forgetting the item altogether, Hukkster users can save the item by inputting numbers from the price tag into their phone. Then they're alerted when it goes on sale. Call it the cost-conscious shopaholic's cure for FOMO.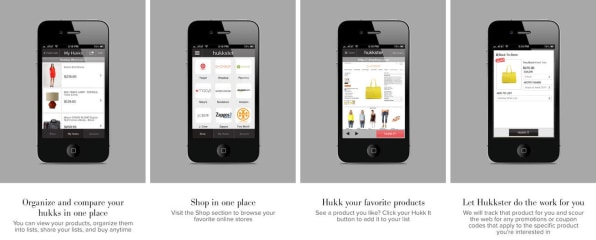 For the brands, data about what consumers are tracking, in what colors and sizes, in what locations, and at what times of the day, week, or year are valuable and could help refine pricing, pinpoint new trends, help improve sales projections, and ultimately lead to more data-driven product design and production.
Price alerts and barcode-scanning price comparison mobile apps such as ShopSavvy and RedLaser have been around for years. They're technologies you might use the next time you're buying an airline ticket or looking to purchase a flat screen television, but they've failed to become widespread in categories like fashion, accessories, and home decor.
That's changing. In August, Pinterest introduced price-watching features. Some hailed it as the company's entrée into ecommerce, but it's more aligned with the idea behind Hukkster: capturing intent to purchase in-store merchandise via digital platforms. It's also a sign that pricing technology may soon be a common feature for people more likely to buy really, really cute pillows than, say, tech-savvy browsers hunting for the latest high-end DSLR camera.
Pinterest and Hukkster aren't the only companies shining a spotlight on pricing in new ways. When price-tracking platform Nifti debuted in July, it offered historical price graphs of products to shoppers who used its bookmarklet to save future purchases. It branded itself as a shopping analytics tool for home decor, apparel, and accessories. And when eBay purchased predictive pricing startup Decide.com in September, it was an obvious reaction to the way consumers are interacting with pricing.
"All these things are creating an environment that is much more competitive for retailers," says Gilon Miller of Upstream Commerce, which sells pricing and product analytics software to clients that include what he would only describe as "the largest upscale department store in the United States."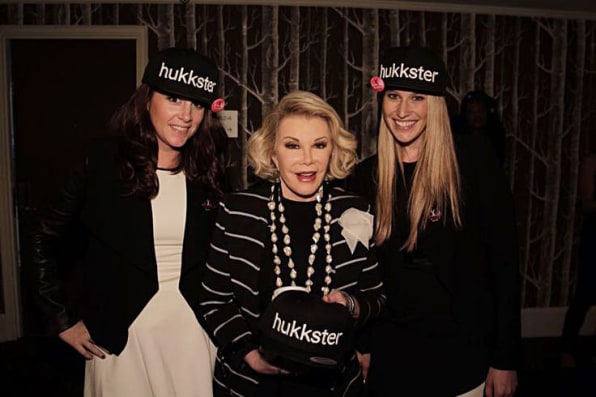 As retailers amass more and more data about their competitors and their consumers, competition around pricing grows thicker and thicker. It's possible to imagine prices becoming so competitive that they're no longer a good way for retailers to, well, compete. And when that happens?
"Retailers will compete more on promotions or all kinds of special offers," says Miller.
For consumers, this means that instead of passively receiving email notifications of upcoming sales or happening upon promotions at the mall, they'll have more opportunities to set price alerts, save products to tools such as Hukkster, Nifti, and Clipix, and tap into predictive analytics.
What isn't quite so obvious is what will become of the data generated from customers' shopping maybes. Sure, it can easily turn into consumer advice. For example, you may not have to wait until Black Friday for Black Friday deals. But as shopping becomes something done on multiple devices over time instead of as a linear task, a store's competitors might find the information more useful than its customers would. Hukkster's Bell hints at this idea. "Our analytics show that more [sales] trigger the Wednesday before Thanksgiving," she says.
Finnegan adds, "We do see this as a first step in bridging the omnichannel shopping experience."