When it rains, sales soar.
Apoorva Mehta says orders for his same-day grocery delivery business, Instacart, spike when cloudy skies make customers reluctant to run errands. In fact, that's one of the main reasons Instacart just launched in Chicago.
"For Chicago we saw that for about one-third of the year there's rain or snow," he says of his San Francisco-based startup, "and because of what we learned in the Bay Area–that sales would spike on days when it rains–we chose to go there next."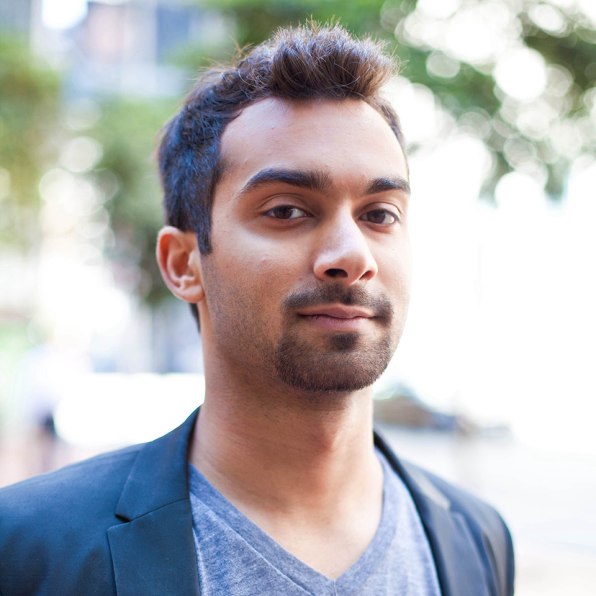 But the 27-year-old CEO doesn't want Instacart to be a service people only use when they are avoiding bad weather. He wants to make same-day delivery the standard, promising to get a customer's order to their doorstep one or two hours after they place a delivery. And among the increasingly crowded same-day delivery crowd, which includes Amazon, eBay, and fellow startup TaskRabbit, Mehta believes his business model will help him rise above the fray.
The company–powered by a team of 17 employees and about 300 independent shoppers who make up to $30 an hour–earns money by charging a delivery fee on each order and adding a slight markup to certain products, and has kept its overhead low. "We have a fundamental structural advantage over Amazon," Mehta says. "We don't hold any inventory, have any warehouses, or maintain a fleet of trucks. As a result, we can expand to cities much faster."
Since launching a year ago, Instacart has scored partnerships with Safeway, Trader Joe's, Whole Foods, and Costco, which serve as the company's inventory. "With Amazon," he continues, "you can only order the inventory that's available at their warehouses."
If it seems like Mehta has his sights firmly set on Amazon, it is in part because he is a former employee of the retail giant. It had been the sheer scope of Amazon's fulfillment problem and the potentially enormous payoff for solving it that originally attracted him to take a job with the company.
"Amazon was where I cut my teeth. When I was considering where I wanted to work, I had a bunch of offers, and they really have complex optimization problems," he says. "Where there are hundreds of thousands of orders placed in minutes and now they have to deliver millions of packages on a daily basis, how do you develop a fulfillment model that can scale for a company that large?"
The answer lead him to rearrange the equation: Build the company around a same-day fulfillment model, then scale.
"We're trying to build an Amazon-like experience," he explains. "We use machine learning to predict how long it will take to pick up individual items from the store and how long it takes to make a delivery if there's a game at a nearby stadium, if it's raining or if it's rush hour. We give customers minute-by-minute updates."
By the end of 2014, Mehta, an alum of famed startup accelerator Y Combinator, wants to offer his same-day delivery service in 10 major cities across the country. He wouldn't reveal his coming-soon list, but Mehta points out that Instacart already serves customers in San Francisco, Palo Alto, Morning View, Oakland, Berkeley, and Chicago.
Instacart's race to expand has been fueled by a $2.3 million investment it received from Canaan Partners and Khosla Ventures as well as an $8.5 million investment from Sequoia Capital a month after it launched in the Bay Area. Mehta's work at Y Combinator turned heads because it almost didn't happen. Even though he submitted a late application to join one of the three-month programs, he was the first founder to earn seed money and an invitation from the Y Combinator partners after being repeatedly turned down. How did he do it? By using Instacart to send one of the partners a six-pack of beer. That earned him a one-hour meeting followed by an invitation to join the accelerator.