"If people see super spammy ads in their feeds, it's going to be destructive to the experience."
That was Emily White, Instagram's director of business operations, last May discussing the service's business prospects in Fast Company's recent profile of the startup. With 150 million users now on Instagram, brands are lusting to advertise on the addictive photo-sharing platform. But White, like her boss, CEO Kevin Systrom, has resisted the temptation to implement traditional ads–that is, until this week.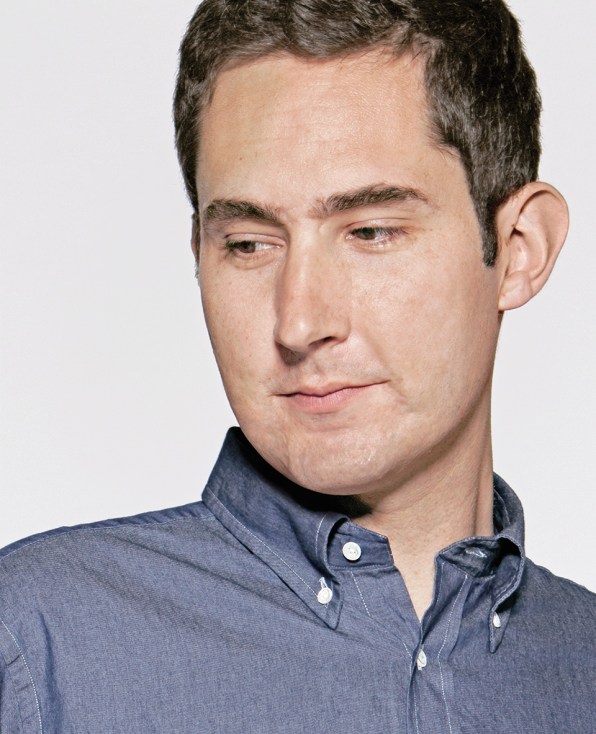 On Thursday, the company announced that it would begin introducing photo and video advertisements on the service, its first attempt to generate revenue since Facebook acquired the startup for $1 billion. Wary of a potential backlash, Instagram was careful to downplay the impact the move will have on the user experience. "In the next couple months, you may begin seeing an occasional ad in your Instagram feed," the company said in a statement, which promised only "beautiful" content from a "handful of brands." The challenge for Instagram will be to deliver on that promise, maintaining a high bar of quality so its ads don't become destructive–a challenge that becomes significantly harder at scale.
The company plans to roll out the ads slowly, at first only in the U.S. Users will soon start seeing "photos and videos from brands [they] don't follow," but Instagram also says they'll have the ability to hide an ad if it's not of interest–perhaps similar to how users can skip ads or mark them irrelevant on YouTube and Hulu. "Our aim is to make any advertisements you see feel as natural to Instagram as the photos and videos many of you already enjoy from your favorite brands," the company said.
The problem, of course, is that advertisements rarely feel natural or even welcomed. While there are certainly glowing exceptions–Red Bull, Nike, Starbucks, to name a few–many brands are simply not good at content creation, as any user of Twitter or Facebook knows. It's why the company waited so long to implement ads, preferring to keep the service pure while promising to invent a better business model. "The last thing we want is to plop in banner ads," Systrom told me in May.
It's a sentiment Systrom has repeated to me for years–and an idea that many revenue-free startups have begun parroting. For entrepreneurs without a business model, it's become almost fashionable to declare that they're simply creating a new model altogether: Whatever it is–by god–won't involve pesky traditional ads. No! The ads won't be disruptive or annoying–they'll be wanted and loved! (I'm waiting for the call, SnapChat.) But when push comes to shove, more often than not, the ads turn out to be nothing more than, well, traditional advertisements. See: any Promoted Tweets.
When I asked White about this, she said she couldn't go into much detail. But she was able to offer insight into what Instagram's ads wouldn't be. "I can't tell you what [they're] going to look like–all I can tell you is that I've failed if it's something that doesn't feel like Instagram," she said.
The goal, the company said in its statement, is to make its ads "enjoyable and creative in much the same way you see engaging, high-quality ads when you flip through your favorite magazine." It's very close to the way we described the company's plans months ago:
[White has] started parroting Systrom's belief that there's no reason the advertising can't be as luscious as the content, saying that Vogue magazine, a rich, glossy publication where that virtue is certainly evident, could be its model.

[Systrom] asserts that brands are more than capable of producing compelling mobile advertising. "There are a lot of brands on Instagram," he says, "and it turns out that Instagram is an efficient way for them to get their messages across. We can build tools that let them do that more efficiently. That's a very big business."

Two of Instagram's brand-friendly tools are its video and Explore features. Instagram video, introduced in late June, offers advertisers the ability to create 15-second clips with audio and filters, similar to Twitter's Vine service. On the day the feature launched, brands such as Lululemon and Burberry had already jumped at the opportunity to create short bites of video for the platform. And Systrom calls Explore, the section of the app where users can discover new content creators to follow, an "untapped gold mine." Channeling his inner Anna Wintour, he envisions packaging narratives that users "can tune into anywhere at any time." The first example he cites is a curious and slightly naive one: a behind-the-curtain peek at life inside North Korea. While it's hard to see any advertiser jumping for that opportunity, it's a short hop to more brand-friendly stories such as a look at the pageantry surrounding the World Cup (cue Nike and Adidas bidding war) or behind the scenes at the Oscars. "I absolutely see that as part of Instagram's evolution," says Julie Bornstein, Sephora's chief marketing officer for digital, adding that Instagram delivers a more engaged audience than other platforms like Twitter.

Users can also take advantage of hashtagged keywords to create the equivalent of their own single-topic magazines based on what they're into. Instagram could easily start selling those words to brands, so that if you (like Systrom) have a yen for high-end shoes, J.Crew could seamlessly drop in slick images of what they just so happen to offer. It's the app analogue to the U.S. magazine publishing industry, which still commands $40 billion a year in revenue.

None of these moneymaking ideas are completely novel. Instagram's peers–Twitter, Tumblr, Flipboard, BuzzFeed, and others–have all toyed with some version of them. But no one else has what Instagram offers–a singular focus on a narcotic flow of stylized imagery (and now video).

While Systrom and White both swear that they are under no pressure to deliver revenue just yet, the wheels are turning. When pressed, White refuses to commit to a time frame for rolling out ad products, but eventually she says, "Just call it the next year or so."
White touched on this Vogue idea throughout our interview. "Vogue and other high-end magazines do studies where they pull out the ads and the satisfaction plummets," she said. "That's an interesting way for us to think about our future business."
It's a rosy and very optimistic view of how users will react to Instagram's ads. Of the hundreds of user comments that were fired off following the company's blog post, many of them were negative. Responses on Instagram's website ranged from the predictable ("say it ain't so!") to the disappointed ("I don't like any ads") to the angry ("diz is bullshit").
On one hand, I'm skeptical that these users will grow to love Instagram's ads and not find them disruptive. Again, I've heard this promised before, even from Instagram's parent company, and in a mobile setting, with limited screen real estate, ads can feel all the more intrusive. The fact that Instagram is allowing users to "hide" them and "provide feedback about what didn't feel right" (euphemisms for users hating the ads) assumes that there will be ads that users find destructive to the experience.
Also, the news conspicuously came about an hour before Twitter's S-1 filing, a time when the tech press was incredibly distracted. It's possibly a sign the company wants to keep this issue hushed. (Admittedly, one could also argue Instagram's plan was to distract reporters from focusing on Twitter.) That Instagram didn't even include a sample screenshot in its blog post showing what these ads will look like is a strong indicator that the company doesn't want it to further taint the news.
On the other hand, there are reasons to be optimistic that Instagram will do this right. For one, we don't yet know what these ads will look like, and Systrom and his talented team have designed a sleek, elegant experience that's only gotten better over time. I highly doubt they'd allow back-of-the-Village Voice-style ads to muddy the experience. What's more, brands like Burberry have demonstrated a knack for creating good content–content users desire to see and follow. As Systrom told me once, "That's the cool thing about Google AdWords." The ads are often more fulfilling than the content.
Most significantly, the company appears under no pressure to rush out its advertising product. It's a positive sign that Instagram is releasing this product now, when Facebook's stock is soaring, rather than months ago, in some desperate act to answer shareholder cries for more mobile revenue. ("It's not like we have a big corporation behind us driving the strategy," Systrom told me.) The launch has been done cautiously, hopefully because the company is intensely curating all ads that are released on the platform–a rollout that will both ease users into this new format and educate brands on what content works and doesn't work.
At scale, however, this approach becomes increasingly difficult to manage. Quality is likely to suffer; not every ad will be a beloved work of art. Some of them will even feel–gasp!–spammy. Instagram, however, is a business. And the company is finally acting like one rather than continuing to live off of Facebook's earnings. "It's like living at home after college," Systrom said this summer. "There comes a time when you have to add to the pie. If Instagram is going to become what I want it to become, then it has to do that. It's gotta grow up."
The simple truth is that if the company doesn't believe people love its product enough to pay for it, then the next best thing is ads, even traditional ones. Users might just have to deal with it in exchange for getting to enjoy an awesome service for free. Heck, they may even like it.