Winning isn't everything, but it's certainly a perk. Today, Fast Company threw its first-ever Innovation By Design Conference, held in downtown New York. It culminated this evening at the Innovation By Design Awards celebration, where the nine winners were revealed.
Over the past several months, 1,200 entrants submitted their products, concepts, and apps. We narrowed the list down to a mere 54 finalists, and with the help of our esteemed panel of judges, we crowned the winners–forming a particularly diverse group that includes students and startups, old media and new technologies, all connected through the common thread of innovative design.
Here are the nine winners of the 2013 Innovation By Design Awards.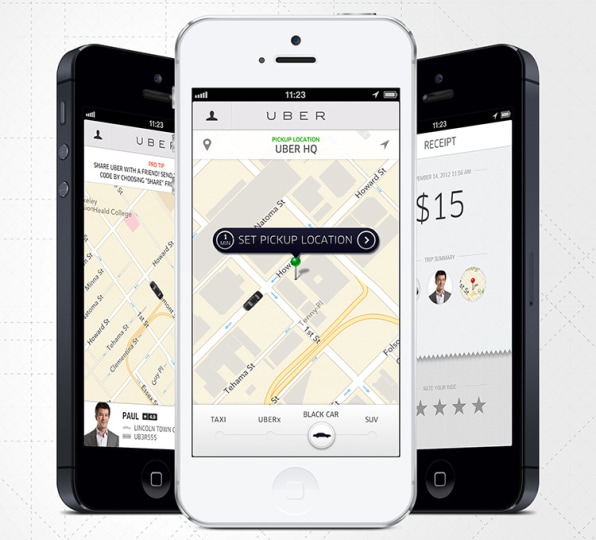 Uber
Uber
Hailing a cab never felt very special, but Uber makes it seem like magic. From the service's seamless front end, allowing you to flag a driver with a tap, to its groundbreaking approach to exactly who can be a hired driver, Uber is redefining the way we get around cities. Competition was admittedly fierce between Uber and Tesla, causing a stir between the judges. But eventually Uber took the cote. "Tesla is disruptive, but within conventions," argued Wolff Olins CEO Karl Heiselman. "Uber is hacking the system."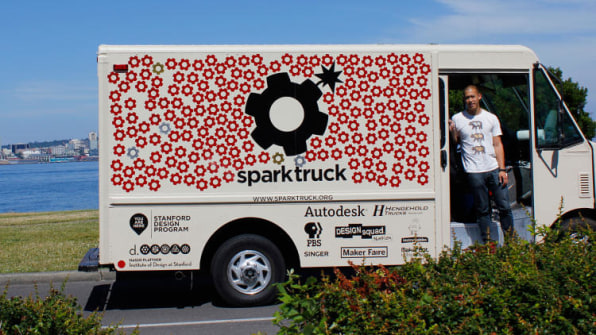 SparkTruck
SparkTruck Team
Jason Chua, Duygu Erucman, Prat Ganapathy, Kathayoon Khalil, Eugene Korsunskiy, Diane Lee, Aaron Peck, Rachel Star
We've all heard of bookmobiles, right? Well, SparkTruck is the bookmobile for the maker era–bringing rapid prototyping to students around the country. Funded by Kickstarters and staffed by students from Stanford, it has already covered 13,000 miles with its creative cause. As our judges discussed, the core idea may not be all that novel. But when applied to underprivileged school districts desperate for funding, SparkTruck becomes a timely, practical intervention to spread education, opportunity, and the next era of jobs to a generation.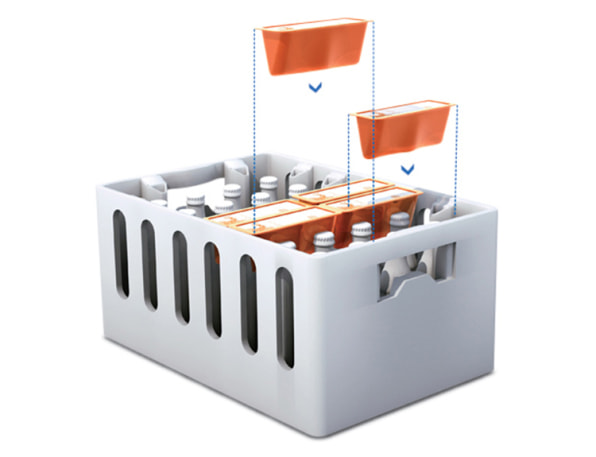 AidPod
pi global
Coca-Cola's global distribution network reaches remote communities, where medicine or aid often does not. AidPod piggybacks (with permission) on the company's supply chain, with anti-diarrhea treatment packets that are designed to tuck into the spaces between packaged soda bottles. As Femme Den founder Erica Eden puts it: "There's something about the AidPod that's quite respectable. It's really believable. It makes sense."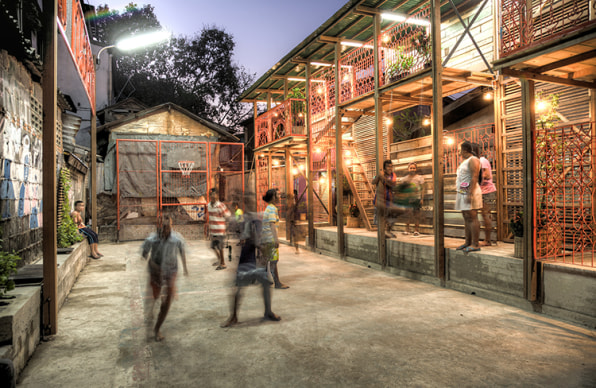 Klong Toey Community Lantern
TYIN tegnestue Architects
A nook of concrete did very little for residents of one packed Bangkok neighborhood. But following a year of interviews and meetings, architects spent just three weeks transforming the area into a wood-laden multipurpose community space, with a football/basketball court, climbing walls, seating, and room to hold public meetings. "To come up with a design that's beautiful, of the community, and hits the right buttons–in a lot of the world that's difficult to come by," says Janette Sadik-Khan, commissioner of NYCDOT.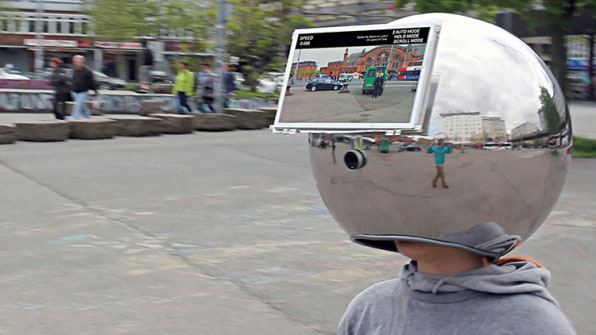 Decelerator Helmet
Lorenz Potthast
Every day, life seems to move a little bit faster. With the blink of an eye, a week passes, and then a month, and then a year. But by donning this shiny helmet, your perception actually decreases in speed. The world around you is put into slow motion. "I think the Decelerator Helmet is creating an experience we all wish we had," says Melody Roberts, senior director of experience design innovation at McDonald's. "That's exciting,"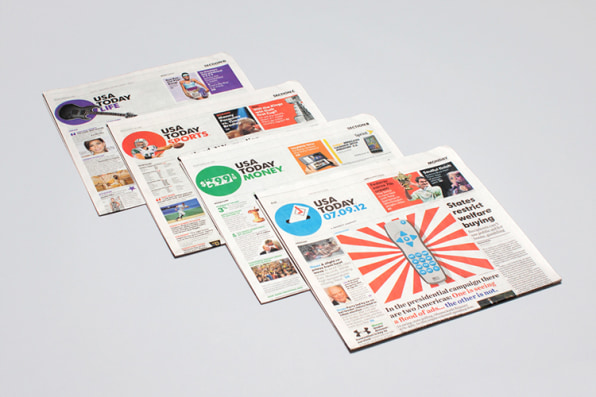 USA Today
Wolff Olins
As a newspaper, USA Today's diverse, bite-sized stories made it the Internet before the Internet. But in the age of the actual Internet, the print icon has re-imagined its identity–creating a tablet-inspired, cross-platform redesign that includes the paper, the website, and apps. But its most notable update may be the blue dot logo, which now updates dynamically to reflect the day's news. "[The paper] feels like you're taking a little piece of the web along with you," says Robert Anderson, creative director at Square. "For business impact, it's a Hail Mary. You either alienate all the people you have, or you attract a whole different audience."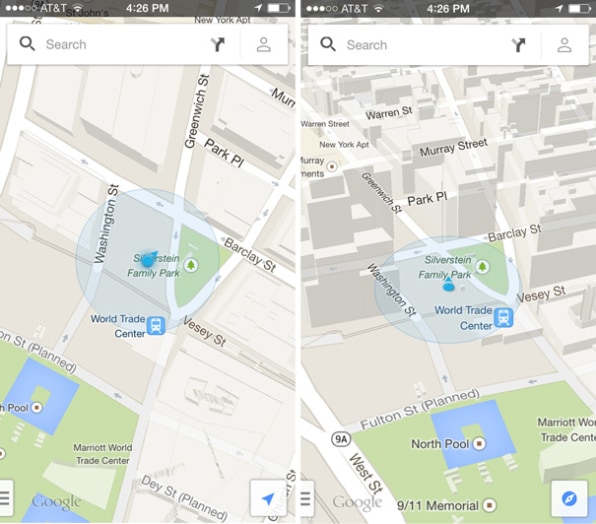 Google Maps for iPhone
Google
If any of us ever took Google Maps for granted, that impulse ended the moment Apple released its mapping software. Apple's PR nightmare reminded us all just how hard this whole navigation space can be. But Google Maps for iPhone not only rescued us from bad directions, it did so through a more refined UI than ever before. "I think Maps is iterative…but I don't think we should penalize for that," says Doug Bowman, creative director at Twitter. "It's even harder to get folks' attention when something has been up for a while…it speaks to what Google, as a large company, can actually focus a team on."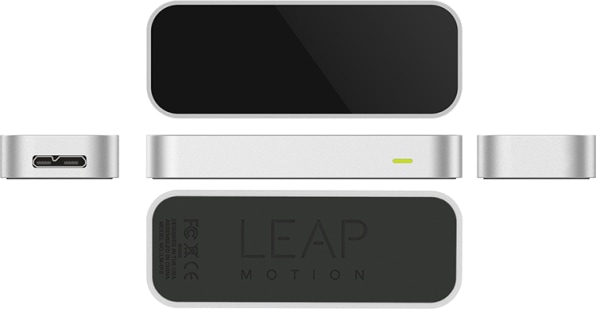 Leap Motion Controller
Leap Motion
What comes after the mouse? Many believe it could be the Leap Motion Controller, an understated block of aluminum that can read your gestures with sub-millimeter accuracy. The most amazing part of the system, however, may not be what creatives are doing with the API, but the fact that this product actually reached the market–on time, and for $80. But whether or not the Leap becomes ubiquitous, it's an important device all the same, argues Jake Barton, principal at Local Projects. "Even if the leap doesn't incur mass adoption, it will be a critical part of the path toward [our future]."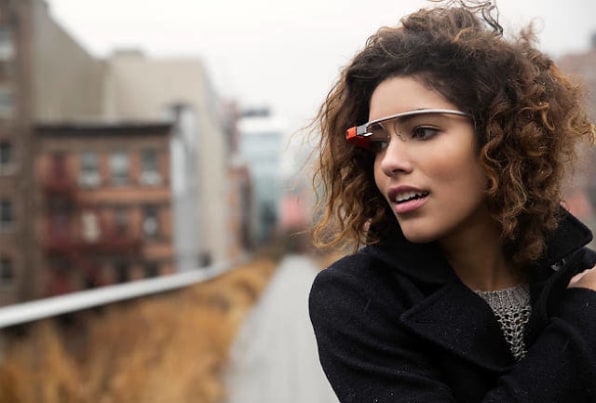 This year, Fast Company and tequila maker Don Julio bestowed a special award to Google Glass, which launched like any incredible Google product might: boldly beta. Will it drive a new aesthetic for fashionable technology? Or will it be absorbed by the existing fashion world like Android was on phones? It's too early to tell. Regardless, it's an exciting emerging platform.
A very special thanks to our prestigious judges, illustrious finalists, and all of the talented entrants who made our second Innovation By Design Awards so exciting. We'll see you next year!