Evernote CEO Phil Libin once envisioned a paperless world–but not anymore. As he unveiled a series of partnerships Thursday, the notetaking app's chief made it clear that physical products will play a crucial role in Evernote's future as it attempts to expand its base of 75 million users.
"We declared a ceasefire between pen and digital," Libin said at the Evernote Conference in San Francisco. "We want to eliminate the stupid uses of paper, but we want to embrace the good uses."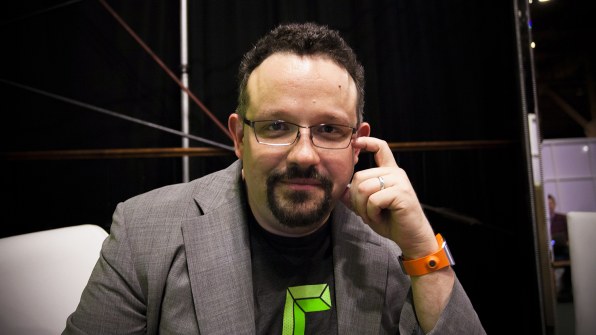 Evernote is a popular app that digitizes notes collected from the Web or captured with smartphone cameras. Its users–including six in North Korea, according to the company's analytics–cumulatively spent 83 million hours creating 99.6 million notes in August alone.
The company began embracing paper about a year ago with the debut of the Evernote Smart Notebook by Moleskine, which featured special dotted lines to enhance image capture by smartphone and tablet lenses. At Evernote's third annual conference this week, Libin unveiled more co-branded products (with partners including Moleskine, Post-it Notes, and Fujitsu ScanSnap) to bring the app to the physical world.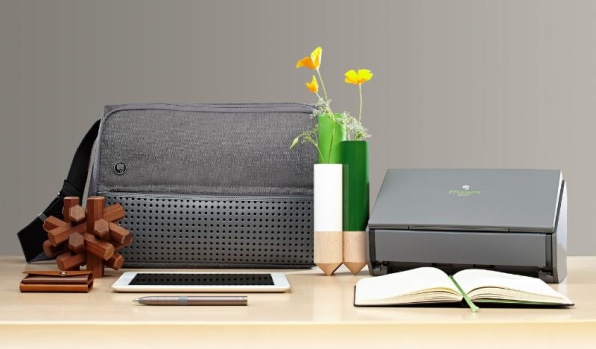 "I think there's this arrogance from digital companies–pfft, paper–but that's not how people live," Libin told Fast Company after his keynote speech. "You're still going to have physical products. Your sense of touch isn't going away. People still want nice-feeling, beautiful things."
Though Evernote adds about 100,000 new users each day, tangible products touting the Evernote brand could introduce the app to many more people globally.
"We're not viral. We're not social. We don't do any of those things," Libin explained. "We have to get users the old-fashioned way: one person at a time."
Here's a rundown of what was announced on day one of the conference:
Evernote notebooks: Evernote and Moleskine have expanded their product line with three more notebooks: Evernote Classic Notebook, Evernote Journal, and Evernote Sketchbook.
Evernote Post-It Notes: Of all the partners announced Thursday, Libin says 3M's Post-it Notes is the most iconic. Libin said he's most excited about the back of these notepads, which features the Evernote logo. "To me, that's a dream come true–not just because of the distribution–but because Post-it Notes is a hero product."
Evernote scanner: Evernote and PFU in Japan (Fujitsu ScanSnap in the U.S.), designed and built the ScanSnap Evernote Edition. "This is the scanner I want. This is the scanner I lust after. This is the scanner I'd buy for my parents,' Libin said.
Evernote stylus: The Jot Script Evernote Edition Stylus by Adonit features a fine 1.9 mm tip, metal finish, and ribbed grip to make writing and drawing on the iPad feel more like pen and paper.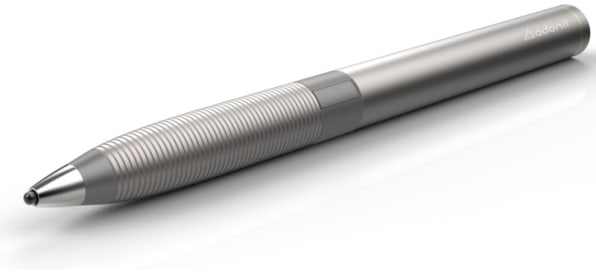 Evernote backpacks: French brand Côte&Ciel worked with Evernote on the Rucksack and Flat Backpack. One example of the level of detail that went into these bags: Côte&Ciel spent a year tweaking the zipper pull. "Is it worth it to spend a year working on a zipper pull? Hell, yes," Libin said. "The world needs a super awesome zipper pull. The world doesn't need a crappily designed piece of social software or enterprise software."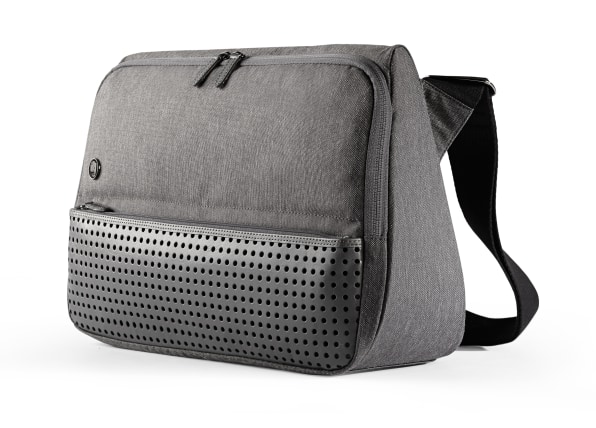 Evernote wallets: Japanese brand Abrasus designed the Evernote Slim Wallet and Evernote Triangle Commuter Bag to help consumers stay organized digitally and physically. The triangular shape of the messenger helps keep the bag upright, even when thrown on the floor. "That's right, we're a fashion brand now. No one saw that coming," Libin joked.
Evernote Marketplace was launched as a one-stop shop for physical Evernote products.