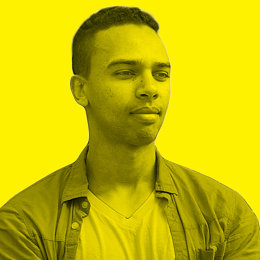 Cofounder and CEO, Fiestah
Rapportive: "It gives you info about people in your inbox by pulling data from their email addresses, aka the best tool to learn about the people you haven't met IRL."
MakerBot: "I still can't get over how accessible this has become. I can't wait to see what we will be able to print over the next few years."

Design Director, Yahoo
Elements of Typographic Style: "It's not what you'd necessarily read cover to cover, but
I turn to it often. Equal parts history, philosophy, and design direction, the book, by Robert Bringhurst, is an essential for content design."
Muji Hard Carry Travel Suitcase 33L: "Super-lightweight and fits in nearly
any overhead compartment. I'm regularly on the L.A.–S.J.C. 'nerd bird' flight, and the light neutral stands out in a sea of black nylon."

Chief Product Officer, Smule
Kumaré: "A fascinating documentary that offers a unique window into the human mind, our need to believe in something bigger than ourselves, and the charisma of those special few who have the power to command our attention, our time, and our love."
DM1: "One of my favorite music apps right now. It allows me to spin club-worthy electronic-dance-music beats, with a few simple taps. And I'm a total novice!"

Mayor, City of Holyoke, Massachusetts
Commonwealth Connect: "It's an app for phones and tablets that lets you report problems to local officials using photos, GPS, etc. I recently bought it for Holyoke, and I have high hopes."
TurboScan: "The productivity app makes it easy to scan documents on the go. It offers options such as photo, color, and black-and-white."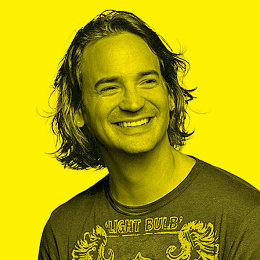 Founder, Zest Finance
Chrome Industries Merino Cobra hoodie: "It rolls up into a tiny little ball, is largely waterproof and windproof, and is superlight while still being very warm. Mine goes everywhere with me; it's definitely my highest ROI piece of clothing!"
LastPass: "I have dozens (hundreds?) of accounts at sites all over the web. To avoid security issues, I use the LastPass plug-in to generate random passwords. If you aren't using one of these password vaults, put down this magazine, boot your browser, and get one."

Cofounder, Beauty Booked
Rank & Style: "The site uses an algorithm to sort through all the chatter on the web to recommend only the best of the best."
Chefs Feed: "Whenever I'm in a new city, I use this app to see where the country's best chefs go (and what they order), from high-end to hole-in-the-wall restaurants."

Cofounder and CEO, Mahaya
Hard-Boiled Wonderland and the End of the World: "A postapocalyptic detective story full of pop culture, food, alcohol, cryptography, ambiguity, and humor. One of my favorite Haruki Murakami novels."
The Pixar Story: "Pixar isn't afraid to admit when its ideas suck. This documentary about the studio's ability to challenge itself and build a culture that marries art and technology to affect the larger culture is truly inspiring."

Professor at Harvard Business School and author of Sidetracked: Why Our Decisions Get Derailed and How We Can Stick to the Plan
Gapminder: "This website is full of thought-provoking data on all sorts of important trends, from wealth to health, across time and across countries. Simply fascinating."
Dropcam: "A high-definition Wi-Fi video camera with remote viewing that allows me to check on my little one whenever he is napping. Given how much he moves around his crib while he is sleeping, this app also provides me with real entertainment."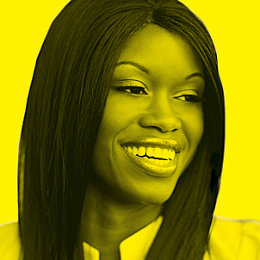 Principal, BTO Solutions; president, Social Media Association of Michigan; and cofounder, Pavo
Rapt.fm: "Chatroulette for rap competitions. Some users are quite talented while others bomb magnificently; all are highly entertaining."
Saagara: "It builds mobile apps for the health-and-wellness sector. When it's crunch time at HQ and I can't fit in a yoga session, Saagara's yoga apps provide stress relief and relaxation in a pinch."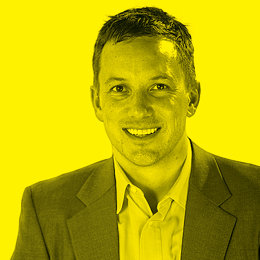 CEO, Learnist
Thermapen: "Cooking is my hobby, and this is the greatest cooking device ever made. It instantly tells you the temperature of any food within 0.1 degree—very useful when you are cooking a prime New York strip steak."
The River of Doubt: "It's the story of an ill-fated expedition to the Amazon by my lifelong hero, Theodore Roosevelt. Every CEO I know could draw valuable lessons from this book by Candace Millard."
A version of this article appeared in the November 2013 issue of Fast Company magazine.