Josef Holm learned the hard way that YouTube doesn't necessarily make you rich. Mostly, it barely helps creators cover costs. So he set out to find a new way to fund tomorrow's online Web video creators.
The idea started earlier this year when Holm and comedian Claude Shires set up the channel StandUpBits, where they posted exclusive, stand-up comedy clips from a library of more than 3,500 that they'd acquired. The site was popular: Within weeks, it received a million views.
But moneywise, that added up to about $2,000 from AdSense, YouTube's ad revenue sharing program. Not nothing, certainly, but considering they still had $25,000 worth of editing to do on their videos, it was clear that the venture wasn't going to pay off.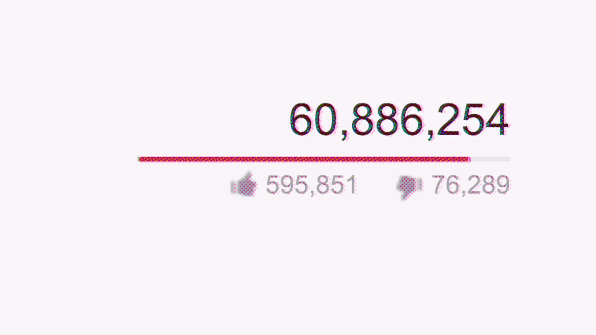 "No one realizes how little you get paid out for those ads," says Holm. "It's not like you have 5 million views and you have a house on the beach. That's not the case."
For one, the promise of Internet ad rates even remotely resembling TV rates is far off at best. Depending on source and quality of traffic, the rate disparity is huge, ranging from $3 to $5 per CPM for some channels to as little as 50 cents for others, Holm says. "I think they'll eventually get there, but it's not happening fast enough for the people who are already involved (in online video)," he adds.
Holm isn't as critical as others have been of the fact that YouTube takes 45% of the money earned on AdSense; he doesn't think it helps creators either. "They give you the world's biggest discovery and distribution platform for free," he says. "Show me something else where you can upload your content and potentially reach a billion people. So I think it's worth something."
On the other hand, YouTube creators don't own their audience. Even YouTube sensations such as PewDiePie–the foul-mouthed, video game-obsessed Swede who has 12.6 million subscribers and whose channel has been viewed over 2.6 billion times–don't actually have access to all those fans and so aren't able to leverage them into other revenue streams.
"The fact is, you have absolutely no control over your subscriber base when you're on YouTube," says Holm. "You don't have their names, you don't have their email addresses, you can't take them to another platform. That's a huge issue."
To help YouTubers find their way to more profits, Holm and Shires decided to come up with a solution: TubeStart, a crowdfunding platform that caters specifically to YouTubers, allowing them to raise funds on an ongoing basis, as opposed to running a campaign for a specific project like a movie or a play. The inspiration came when Holm and Shires themselves tried to crowdfund in order to pay for their editing fees. But after scoping out Kickstarter and IndieGogo, they were discouraged.
"The problem on those platforms is, if you don't have a shiny, multimillion-dollar campaign, it's really hard to stand out and get the spotlight." Also disheartening were statistics that Holm found in his research: "It's like, 14,000 failed campaigns or something crazy like that on Kickstarter. [Some] $24 million [was] pledged to campaigns that didn't make it. Not to mention that YouTube creators need a way to raise continuous funds in order to post daily video content, as opposed to a single payout to cover a movie production budget.
"We were like, wow, there are a billion YouTube users and over a million creators, and they don't have their own platform to raise money."
So they built one. On TubeStart, which launched last month, a content creator can attract monthly subscribers who, in exchange for donations of $1 or $5 (or whatever) a month, receive perks in the form of exclusive video content. (Though the option to launch a campaign for a specific project in the Kickstarter model is also available.)
"It's monthly, ongoing support, which is what you really need as a YouTube content creator," says Holm. "Because you're not shooting a movie. You're producing video every week. It's more ongoing."
YouTubers also benefit from the fact that TubeStart is created specifically for them–there are no fashion or art or theater categories–creating a hub of sorts for online video fans.
"We figured, there are so many YouTube fans," says Holm. "Why would they want to be on a platform where so many things that are crowdfunded are not online videos or web series? We wanted to be more exclusive, so that if someone is on our platform because he likes a channel and may have given a buck or two, he might find something else that's more appealing. All the people coming to the site like online video, not something else."
At this point, the funding goals on TubeStart range from $500 to $25,000 for things like the animated series "Gone Gnomes" about a gang of misfit garden gnomes. Less than a month in, two campaigns have been fully funded.
"We're just getting started," says Holm. "But the response so far has been really good.
Besides the platform itself, he says people have appreciated how small and hands-on TubeStart is. The company has six employees.
"We have a great support team." He laughs. "A lot of people who were dealing with Indiegogo say, 'Oh, you respond to email!' "