Red is the color of alarm. Also anger, stop signs, heat, danger, and embarrassment.
It is not, scientists say, a good color for inspiring creativity, particularly when it comes to editing or correcting someone's work.
Among educators, it's known as the Red Ink Controversy, and it flares up every year about this time. Should teachers drop the proverbial red pen in favor of a less judgmental or aggressive color? Over the past 10 years, schools from the U.K. to Australia to Connecticut have said yes, and banned red ink from their classrooms.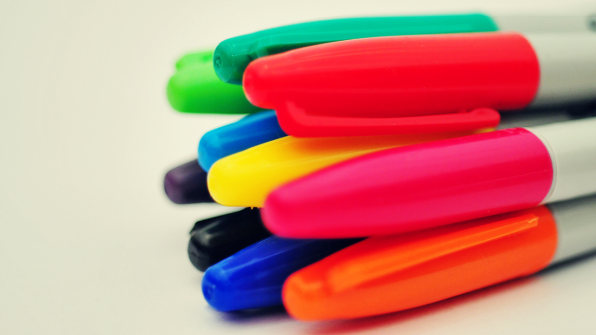 The latest anti-red ink study comes from the University of Colorado, where researchers asked students to judge professors based on the edits they gave to identical essays using different colored pens. While the ink color had no noticeable effect on whether students agreed with the edits and comments, the students were more likely to have negative opinions about the teachers themselves when edits were given in red.
"Writing in red seems to shout in the same way as writing in all caps or writing which is underscored," said the study. "That is, writing in the color red is loaded with emotion" and "may not be a tactic that teachers should use to convey constructive, critical comments."
And it's not just a matter of perception. A 2010 study showed that using red ink can actually make someone a harsher critic.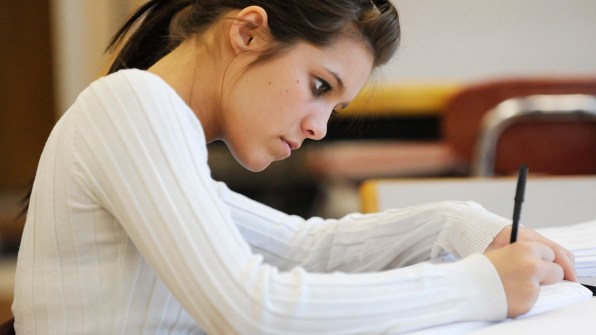 Of course, such studies are conducted in controlled settings, where the subjects don't know the teacher and vice versa. Ask a teacher's opinion, and you'll likely hear a more nuanced response.
Kira Del Mar, a 7th grade English teacher in Northern California, has been openly flouting her school's red-ink ban for years. (To be fair, she's not positive it's an official ban. "I remember picking up a red pen to grade during my first year and being told by another teacher, 'Oh, we don't grade in red here,'" she said. She didn't question it.)
"Last year I decided to grade one split of my 8th graders' essays in red, and one in turquoise, to see whether there seemed to be any difference in their response to their grades or comments, and I didn't notice any," said Del Mar. "Since then, I've thrown red back into the rotation with no terrible consequences that I'm aware of." Maybe, having grown up in a "red-ink-free environment," her students never developed negative associations with red, she added.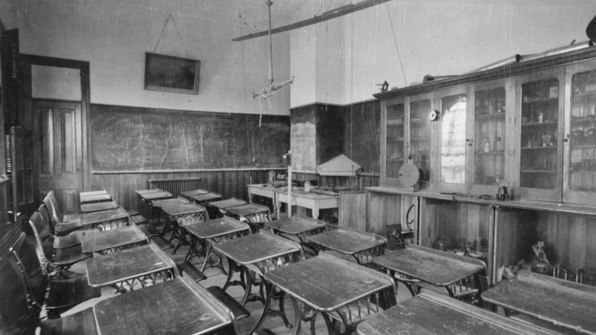 Education blogger and freelance writer Jessica Lahey initially mocked the controversy, but soon swore off red ink because of something her mother-in-law said. "If it's going to cause your students a little bit more stress and it's just as easy for you to reach for green," she told her, "even if it's a perceived issue and not a real issue, why upset them?"
But Lahey has since had an epiphany that sent her back to the hard stuff. Whatever effect red ink may have on the harshness of her edits, she realized, surely pales in comparison to the other stresses of the job. "Whether we're getting paid a living wage or whether we have enough pencils in their classrooms for our students is going to effect our grading a lot more than the color of ink we're using," she says.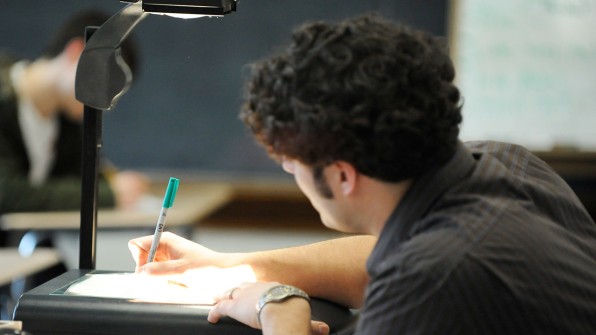 That said, it might be worth your time to choose a different color for tracking changes in Microsoft Word, she noted, whose default color for edits is red. After all, it's easier than finding different color pens.
Even Richard Dukes, co-author of the University of Colorado study, admits there are practical impediments to going the alternative ink route.
"Personally, I use a blue-green ink," he said. "Unfortunately, it only is available as one pen in a set of six. Over time I have accumulated a drawer-full of pens in colors I never will use."
[Corrections Image: Pixsooz via Shutterstock | Flickr users Steven Lilley, Charles Hackley, and US Department of Education]