How did a laid back little town in northern Alabama turn into a talent vortex so intense that the songs produced there forever changed the timbre of American music? To address the question, documentary Muscle Shoals takes a close look at the Tennessee River hamlet where Aretha Franklin found her groove, the Rolling Stones recorded "Brown Sugar" and Lynyrd Skynyrd invented southern rock.
Opening Sept. 27, Muscle Shoals features interviews with artists like Alicia Keys, Bono, and Mick Jagger, but the film's most compelling presence can be found in the person of producer/engineer/songwriter/businessman/control freak Rick Hall. Now 81, Hall, co-founder of Fame Studios, forged Muscle Shoals' sweet soul sound after enduring a bitter childhood front-loaded with personal trauma.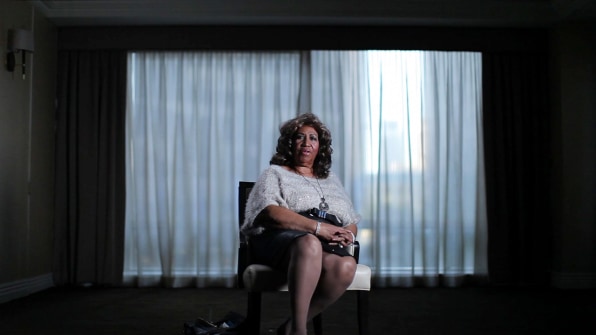 Raised in a dirt-floor country shack, Hall saw his brother die from a boiling water accident. His mother abandoned the family to work as a prostitute in Memphis, and a few years later, Hall's first wife died in a car crash.
Hall channeled all that heartbreak into a cocksure musical resolve. "The tragedies that took place in my life made me a tougher individual, knowing if I could survive that, I could survive anything," Hall says. "It made me arrogant, a workaholic, and certainly a little belligerent. I didn't care what people said or thought about me, I was going to make my mark."
Gifted with an uncanny ear for talent, Hall wrote songs and played guitar, mandolin, fiddle, and drums as warm-up to his engineering work at Fame studios. After Hall produced 1966 mega-hit "When a Man Loves a Woman" for Percy Sledge, Aretha Franklin and her team came calling.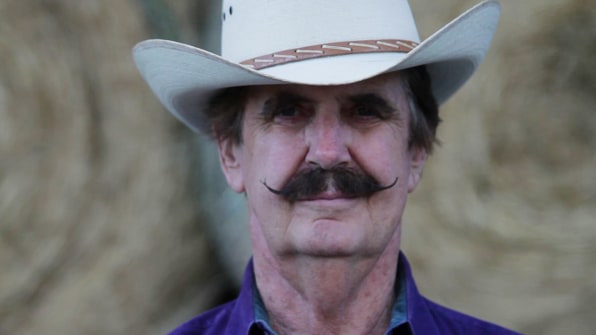 Hall tells Co.Create, "Producers in New York didn't understand what Aretha was all about so when she came down south to Alabama, it was our intention to make believers out of everybody when we went into the studio."
In one afternoon Franklin recorded two singles that the Queen of Soul describes in the film as her personal "turning point." But after completing "Do Right Woman, Do Right Man" and "I Never Loved A Man (The Way I Love You)," Hall got in a fist fight with Franklin's husband and never worked with the singer again.
Meanwhile, Hall's longtime team of musicians, eventually known as the Swampers, secretly made a deal to set up their own rival studio across town. Hall took the news hard. "It's like a sledge hammer hit me upside the head," he recalls. "I felt like my best friends had betrayed me, that the people I taught everything I knew about the music business had forsaken me. There was a lot of anger."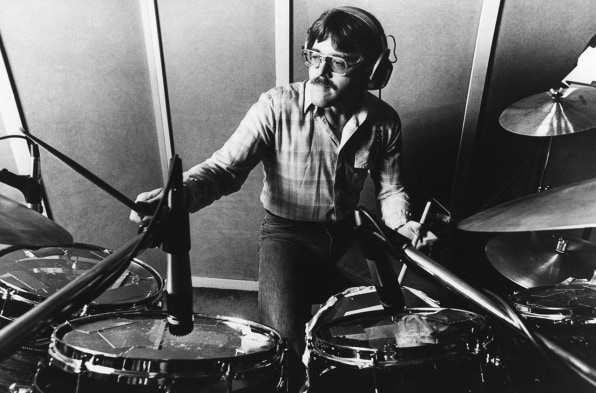 So Bell doubled down. "I worked 24 hours a day, seven days a week to prove I could produce hit records with any group of musicians. All they had to do was listen to me and exactly what I said." Hall proved his point by supervising dozens of post-Swampers pop hits and earned Producer of the Year Grammy Award in 1971.
As Hall assembled a new crew of gifted back-up players, the Swampers' Muscle Shoals Sound Studios hosted the Rollling Stones, Paul Simon, Lynyrd Skynyrd and dozens of other pop acts entranced with the rhythm section's famously deep "pocket" of sound.
The Swampers– Barry Beckett (keyboards), Roger Hawkins (drums), David Hood (bass), Jimmy Johnson (guitar), plus Pete Carr (guitar), Spooner Oldham (organist)–approach music making as a collaborative effort, says Muscle Shoals director Greg Camalier. "The Swampers are humble guys who could adapt to what the artist wanted, knew how to work together in a live session and didn't let their egos get in the way."
Many of the subjects in Camalier's doc extol Muscle Shoals as a place imbued with a special vibe dating back to the era when Native American tribes revered the Tennessee River as "Singing River."
Ever the contrarian, Hall doesn't buy the notion of Muscle Shoals as a mystic river town. "The river and all that–that's bullshit as far as I'm concerned," he says. "It's all about having great singers, great songs, great musicians, and giving more of yourself. When I was cutting records, nothing got in my way."
[Photos courtesy of Magnolia Pictures]