On Monday, Microsoft sent out press invites for its upcoming Surface 2 event in New York City. It's a promising sign that the software giant hasn't given up on its foray into hardware, especially since the maligned tablet was responsible for a recent $900 million company write-down.
But there was another even more compelling detail that has since leaked about the new device: According to reports, Microsoft will drop "RT" from its "Surface RT" and "Windows RT" branding.
If the the distinction sounds confusing, you're not alone. From the get-go, critics thrashed Redmond for its unnecessarily complicated Surface product names. The company divided up its line into tablets running Windows RT and a pro edition running Windows 8, a full-blown version of the operating system. If you've ever tried explaining the difference–which involves ARM architecture, a different app store, and so on–to the average customer, then you'll have some sense of how cursed the Surface was from the start.
Microsoft has a long history of poor marketing and branding–especially compared to the stripped-down, intuitive SKUs of Apple. But in recent weeks, there's been some indication that Microsoft might finally be changing its ways.
The Surface itself should've never been plagued by the "RT" branding. Just as Apple offers a MacBook and a MacBook Pro–a product strategy that dates back to the late 1990s, when Steve Jobs famously simplified the company's product lines into four quadrants–Microsoft should've just offered a Surface and a Surface Pro. Adding "RT" was bound to cause confusion. But it wasn't a surprise that Microsoft would make such a mistake. After all, this is the same company that once produced six versions of its operating system, with names that made little sense to consumers and that bordered on self-parody: Vista Starter, Vista Home Basic, Vista Home Premium, Vista Business, Vista Enterprise, Vista Ultimate.
Nixing "RT" is the right move, even if it's overdue. Microsoft appears to be on the path to making more similar branding decisions. Only last week Microsoft CEO Steve Ballmer acknowledged the poor, almost bureaucratic way the company had been naming products. "We can probably do better for a consumer name than the "Nokia Lumia Windows Phone 1020," and yet, because of where both companies are, and the independent nature of the businesses, we haven't been able to shorten that name," Ballmer said.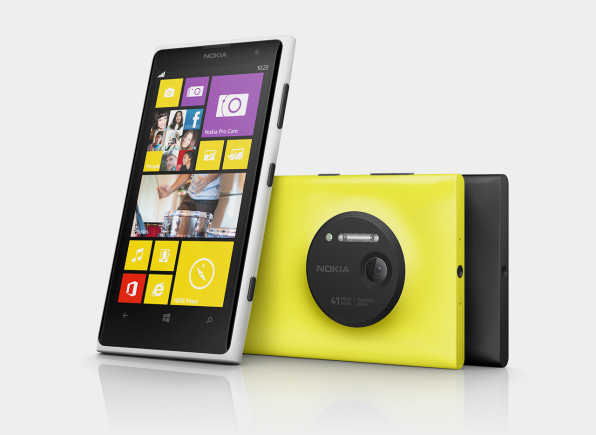 Now, since the two companies have joined forces, Ballmer believes the products can be simplified–the companies won't need to vie for branding, to the detriment of consumer understanding. Perhaps–gasp!–they could simply call it "Windows Phone"?
But Microsoft still has a long road ahead if it hopes to fix all its branding woes. The company plans to call the upgrade of its operating system Windows 8.1, instead of "Blue," as it was previously known. Compare that to Apple, which (before Mavericks) referred to its Mac OS X upgrades as big cats: Tiger, Snow Leopard. Admittedly, Google's Android upgrades are becoming increasingly hard to keep track of, but at least naming them after sweets–Gingerbread, Honeycomb–was far more appetizing than branding them with dull strings of numbers and decimal points.
It's an issue that has not only haunted Microsoft but its hardware partners, which often tag their products with serial numbers: the Acer Aspire S7-391, for example, or the Asus Zenbook UX31A. "There are significant downsides: These PC names have no personality, no memorability, and show no attempt to communicate a point of difference," David Placek, president of Lexicon Branding, the marketing firm behind such classic brand names as BlackBerry and Pentium, told me last year.
Even Jeff Barney, executive VP in charge of Toshiba's PC and TV business for the Americas, agreed then. "We need to name our products better," Barney said. "It has got to be an easy name that people [can remember]."
Unfortunately for Microsoft, it might simply be too late. The company has years of legacy branding that needs to be fixed–and a product suite that has ballooned into endless lines with endless combinations of names. It has become cliché for Microsoft to just glue "Windows" to any of its brand names, even when the products have little to do with each other. As Farhad Manjoo wondered recently, "Why is Microsoft's cloud platform called Windows Azure rather than just Azure?"
The same could be said of the Zune Marketplace, named for the long-defunct music player, which is confusingly apart of the Xbox music and video store. For some reason, this remains separate from the myriad other marketplaces available from Microsoft and its hardware partners.
As enlightened as Ballmer's comments are, it's almost absurd that it's taken this long for the company to address these issues.