You'd think it would be easy for Paul English, CTO and Founder of Kayak, an online travel search engine, to convince someone to take a trip with him. And yet, his attempts to get wealthy people to accompany him to Haiti have proven to be unbelievably difficult.
"I sometimes try to bring other entrepreneurs to developing countries to see if I can spark them," English says. "Are they afraid of what they might see? Maybe. It's easier to ignore from home."
English's second trip to Haiti in 2003 triggered something in him that altered both his for- and nonprofit careers. "I saw people dying and the only reason they were dying was they were poor," English says. "It was awful."
Landing back home at Logan Airport, English was overwhelmed by what he had seen. "How can I possibly fix a problem like that?" English says. "And when I feel overwhelmed, I focus only on the one next step that I know how to do."
English decided the best way for him to help a child like the one he had seen dying was to make more money to give away. Having been out of the workforce for over a year to care for his father, English contacted Bill Kaiser, a venture capitalist, and became an Entrepreneur in Residence at Greylock Partners. What sparked him up to get back in the game was what he had seen in Haiti.
When he co-founded Kayak with Steve Hafner nearly 10 years ago, English committed to working only about 40 hours a week, which is highly atypical for an entrepreneur. However, he says, "My investors saw that I'm capable, I'm passionate, I'm committed, and I can hire–and they believed in investing in us, even knowing that my time would be split." His time was divided among his startup, nonprofit, and familial obligations.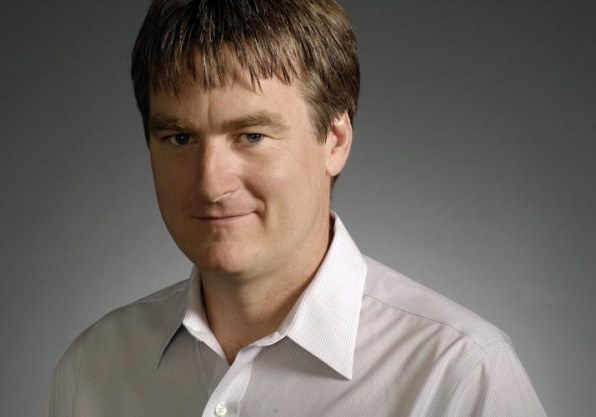 English's philanthropic work is clustered around programs either in his hometown of Boston or in areas of abject poverty in the developing world. This dedication keeps him grounded and connected. "It feels unbalanced for me not to do nonprofit work," he says. "I work out three days a week. I take yoga and do meditation and to me, nonprofit work is like one of those things. If I don't do it, I feel unstable."
Taking care of others is a core value that English's father instilled in him and his six siblings at an early age. His father was a pipefitter and the sole breadwinner for a family of nine, living in a modest home with one bathroom. A debilitating muscle disorder left his mother bedridden during much of his childhood. As a result, all members of the family were expected to pitch in and were held accountable for this. "I took it really seriously that within the family we do whatever it takes to help each other," English says.
When English first became a programmer, he earned a higher salary than his father ever did during his 49-year career. That good fortune gave him an added sense of responsibility. "I know how lucky I've been at Kayak and elsewhere, and giving money away is like a payback to that luck," English says.
English's travels to developing countries where he supports organizations like Flying Kites, Village Health Works, and Partners in Health has reinforced that sense of luck, responsibility, and balance. "It seems crazy that those of us with luck think that people without luck are different than us," English says. "They're not different than us. They happened to be born in a different place or circumstances but they're the same. That kid is the same as my kid. My kids were lucky."
Although his children have grown up blessed, English has exposed them to multiple cultures as well as economic and education levels. On a recent trip to Kenya with his daughter, a rising college junior, and his son, an incoming college freshman, they balanced out a safari excursion with an orphanage stay and a home visit in Kibera. "I want my kids to have eyes open," English says. "I want them to have all options in front of them in terms of picking their future."
Just as English was inspired to take action by a single child's death in Haiti, his philanthropic choices are often motivated by the individuals he encounters. A single person's efforts to effect change on a global or local level can be his primary reason for investing in an organization.
"What's most exciting to me is finding a nonprofit leader that I believe in and when I find that person I just want to write checks," English says. "When I see a kid who is sick, it's very painful for me. When I see a nonprofit leader who is leveraged, committed, and full-time helping people in great need, and I can make that leader happier and more productive, it is my way to help that kid."
English's underlying goal of making money to give it away remains the same today. Taking a cue from his former mentor, Thomas J. White of J.F. White Contracting, who succeeded in giving away his fortune during his lifetime, English also plans to die poor. "I don't believe in leaving money for your kids," English says. "I want to create a thing called millionaire's tithing, which is to say I think wealthy people should do 10%–and what I mean is, they should keep at most 10%."
English believes strongly that everyone should give away more than they think they can. However the most important thing is to get sparked and to start giving.
"My advice is write the check first and ask the questions second," English says. "You might write a check to the wrong person and they might spend it poorly but you have to get started."