Rare is the entrepreneur who has taken a vow of poverty.
Yet Father Jim O'Shea, the Catholic priest behind a new café and innovative community organization in a Brooklyn neighborhood, did just that. O'Shea, a Long Island native, is a member of the Passionists, a Roman Catholic order, and long ago took vows of poverty, chastity, and obedience. Still, "I was always interested in business," says O'Shea, who as a child was impressed by his godfather's successful hardware store and wound up majoring in finance before becoming a man of the cloth.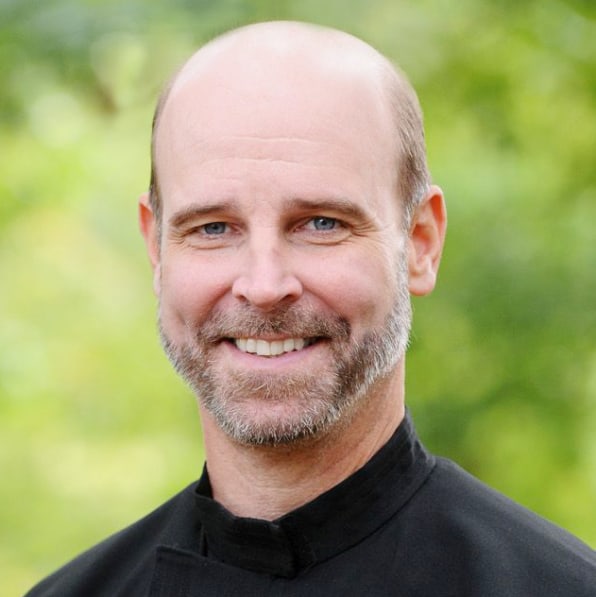 O'Shea arrived in Bedford-Stuyvesant back in 1997. The neighborhood, now rapidly gentrifying, was much rougher then. "It had a terrible reputation," says O'Shea. "Something about that appealed to me." Someone on the local Board of Education asked O'Shea if he would run a basketball team for teens in the neighborhood. O'Shea said yes.
That's where O'Shea met Efrain Hernandez, then 13, and now, at 28, the associate director of the organization that O'Shea hopes will be his legacy in Bed-Stuy. Like a lot of young men in the neighborhood, Hernandez had grown up in a single-parent home and had found himself drawn into the neighborhood's illegal economy. When Hernandez was 10, a local man had roped him into a scheme selling fake raffle tickets in downtown Brooklyn, with proceeds ostensibly going to charity. Hernandez was the man's top seller ("Some people say I have the gift of gab," he admits), sometimes moving $200 worth of tickets in a few hours. His cut was half. "At age 10, my mom couldn't tell me anything," he recalls. "You felt good. You had the penny candy store, you'd go there with 10 dollars, get a thousand pieces of candy." To this day, when he sees kids working a similar hustle on the subway, he'll still give them a dollar.
By 15, though, Hernandez had turned to more dangerous work: selling crack at the corner of Vernon and Tompkins Avenues, something he kept up through his early 20s. After a series of busts, Hernandez wound up sentenced at age 24 to four years in jail.
By then, despite his missteps, Hernandez had impressed Father O'Shea as a young man with potential, a smart guy who had simply had few options. "The illegal economy was really the only economy" in Bed-Stuy, O'Shea (who Hernandez came to affectionately dub "Slim Thug") recalls. "It was the most welcoming entry-level job anyone could get." O'Shea wrote a letter to the judge sentencing Hernandez, who wound up serving only a year at Rikers Island.
"This may sound weird," Hernandez says, "but being incarcerated was probably one of the best things that ever happened to me in life." He had time to think. He began to appreciate things you could only get on the outside–a cold glass of water whenever you wanted it, more than 21 minutes of phone time to call your family. Several other events of that year served as a "wake-up call," Hernandez says: the death of his best friend in a drug-related killing and the birth of his first daughter, Rebecca (his second, Caelynn, arrived last month). Each week while at Rikers, Hernandez had two visitors. The first was his girlfriend, Shante; the second was Father O'Shea.
O'Shea, meanwhile, had begun to hatch a plan. He was by now convinced that the only way to truly turn around the lives of young men in Bed-Stuy was to create legitimate economic opportunity locally. Meanwhile, the neighborhood had begun to evolve. Gentrification continued its eastward march through Brooklyn, each day bringing new signs of change–destination restaurants, trendy cafes, rising real-estate prices, white people. For a long time, O'Shea had resisted gentrification in Bed-Stuy and in neighboring Williamsburg, until someone he respected finally told him that while you can't stop gentrification, you can work with it.
Young men like Hernandez had shown business savvy and the ability to move a product, but while they could find the capital to get $100 worth of crack, none of them had access to the 40 grand you'd need to open a café or small business. Father O'Shea, though, who had connections to more moneyed communities, did. Working on a name for his fund-raising entity, his mind kept going back to "V.A.P.," the acronym local crew members were always chanting or tagging on walls: Vernon Avenue Posse. O'Shea decided to call the new organization Vernon Avenue Project. And when Hernandez got out, O'Shea brought him on as associate director.
V.A.P's first major project, ReConnect Cafe, opened its doors on July 29, serving up coffee and baked goods, including "Bed-Stuy cookies" ("rough on the outside, sweet on the inside"). The café and bakery now employ 15 young men from the neighborhood, all of whom O'Shea would have once characterized as "disconnected"–often with biographies not unlike Hernandez's. The hope is that the café gig will set them on a straighter path. "It's a way to build up confidence on your own block," says O'Shea. "Then you can figure out you can cross the street, then the next street, then the next street." He cites one ReConnect employee who just scored a job as a barista at another café in the neighborhood, Daily Press.
So far, ReConnect Cafe seems to be a success (an early Yelp review fawns over its iced coffee with soy milk and raw beet chips). On a recent weekday, foot traffic was steady. Newcomers to the neighborhood stopped in, bought coffee, and chatted up the baristas. One woman, apparently following up on an earlier discussion, dropped off a set of books for one of the guys. O'Shea says that the café is already doing good business; he hopes that Vernon Avenue Project will grow to employ 300 young men within five years. "I think it's very replicable," he says. He wants to open more businesses.
O'Shea's model is not unprecedented. He cites as inspiration the work of Father Greg Boyle, founder of L.A.'s Homeboy Industries–which Fast Company featured in May 2012–a youth program that partly uses small business to wean men off gang life. But New York is very different from L.A., with its own geography and urban logic, leading to different vocabularies for each venture. Where Boyle speaks of "exit ramps" from the gang life, O'Shea uses the New Yorker's governing real-estate metaphors of crossing streets, then rivers.
In this, he echoes the neighborhood's most famous native son, and the reigning symbol of the legitimization of American street hustle. "The street signs for Flushing, Marcy, Nostrand, and Myrtle avenues seemed like metal flags to me: Bed-Stuy was my country, Brooklyn my planet," Jay-Z wrote in his 2010 book Decoded.
There are few Brooklyn residents who'd be more welcome at ReConnect than the rapper, who recently declared, while defending his lack of traditional activism, that his presence was charity. If he's looking for a hometown recipient of his largesse, Hernandez says the door of ReConnect is open. "We just want his presence," says Hernandez. "Then everywhere he goes, he could speak about the good work ReConnect is doing."
[Image courtesy of ReConnect]