Teenage Engineering's office doesn't have a doorbell. You knock on a garage door, which is hauled aside to reveal something like a Batcave, if the Batcave had been designed by a committee of minimalist Swedes who collect white Lamborghinis. A series of diminutive electric cars lines one wall. Desks, packing boxes, prototypes, and sports cars compete for attention in the all-white space. The garage also houses a 3-D printer, a laser cutter, 1980s arcade games, a workshop, and a roomful of vintage synthesizers and turntables.
Despite the industrial clutter, the team that works in the space has been tremendously productive. In 2011, Teenage released its first product, the OP-I portable synthesizer, to near universal acclaim. CEO and cofounder Jesper Kouthoofd says that working in the garage allowed the team to be flexible about considering risky projects like the OP-I.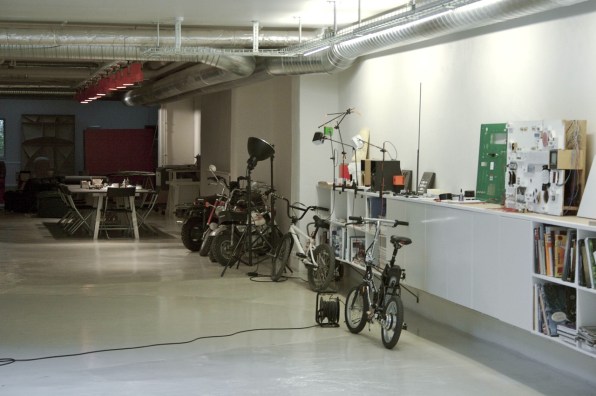 "We had different backgrounds, so we did a lot of different stuff and we needed a space that was a little bit flexible," says Kouthoofd. "I would say that the garage opened up for us to start building machines. We would have said no to those kinds of projects if we didn't have a garage. In a sense, the garage pushed us to be more physical."
The OP-I counts Beck (a beta tester), Depeche Mode, and Jean Michel Jarre among its fans, and one DJ has even made an entire album on it. But before releasing the device, the team had never developed a product before. Most of Teenage Engineer's founders are self-taught engineers who started off in the media world. Kouthoofd directed TV ads. Another founder, David Mollerstedt, headed up the audio team at EA's DICE studio, which produced the Battlefield and Mirror's Edge games. What they all had in common was an interest in sound and a nostalgia for physical interfaces.
The founders grew up in the 1980s and played around with the home computers and Japanese synthesizers of that era. Working with hardware as well as software meant dealing with, and sometimes pushing, physical limitations. Kouthoofd says these experiences helped shape the OP-1.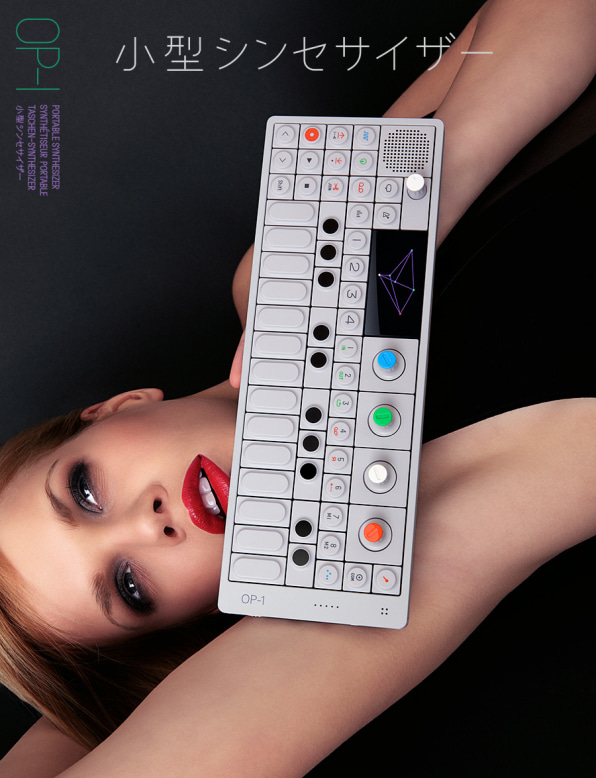 "To have a portable machine which is dedicated to making music is a big difference compared to a computer, on which you can do a lot of other stuff," he explains. "We hope that you get a little bit more focused and perhaps a little bit more creative as well. One of the most inspiring things about the OP-1 is that it can't do everything that a computer can do. Those limits boost the creativity. Limitations are OP-1's biggest feature."
This same emphasis on the limitations imposed by physical interactions runs throughout the company's garage work space and clearly influences the way the team works. The garage office gives Teenage Engineering's staff of 17 electronic and mechanical engineers, software developers, and designers license to experiment.
"Usually you have an idea and then you go and manufacture it, but we buy the machine first and then explore the machine itself–a router or a laser cutter or a 3-D printer," says Kouthoofd. "Then you start to experiment and think 'What can I do with this machine?' We love machines and we want to see what happens when you put a creative person next to the machine as opposed to a classical engineer. Buying a machine before you know what to do with it is a big part of the whole Teenage Engineering approach."
Teenage doesn't limit this approach strictly to work. Kouthoofd wants his employees to feel comfortable exploring all of their passions in life in the space, which explains the cars.
"I collected Italian cars and another guy also did that," says Kouthoofd. "It's a nice way to mix your life, your hobbies, and your work. If you get tired of doing your website or whatever then you can tinker a little bit with the car or polish it or do something else."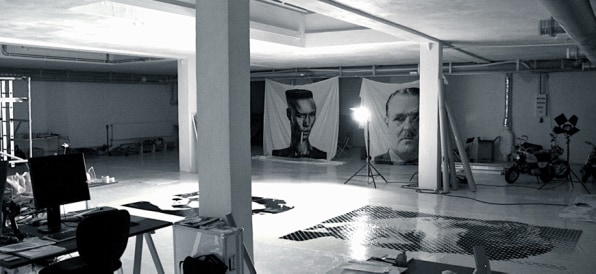 Kouthoofd says the combination of work and play also helps the company attract the right people. Teenage wants to find people who are interested in figuring out how and what to work on on their own, instead of taking orders. The open office, with no cubicles or meeting rooms, communicates this vision to visitors instantly. There's another benefit, too. Because there's space for everyone to bring a little of themselves into the office, Kouthoofd says it helps the company find and keep a diverse set of employees.
"We work a lot with trying to keep this mixture because otherwise it will be guys in their 30s only," he says. "We try to bring in as many girls as we can, which is really hard in the engineering world (there are currently 5 women in the team), and also people from different countries."
To further facilitate this mixing of cultures and ideas, Kouthoofd says he might someday expand the garage into a kind of Teenage Engineering hotel. He envisions an open, creative space where visitors could make dinner together, play around with the company's products, and borrow one of their electric cars.
"Sometimes the garage is a little bit closed because you don't want to show the world everything you do," he explains. "So maybe we need another space that is a little bit more open but still creative. I know that Ikea, they have this policy now that if you go abroad and stay at a friend's place then you get paid more than if you booked a hotel room. They really want to nurture this social thing, take care of your friends and family and spend more time with them. I really like that. Work and life should be one unit and not two separate units."
For now, Kouthoofd is busy working on Teenage Engineering's latest project, the OD-11, which is a perfect blend of the company's passions for physical environments, human connections, and digital technology. The OD-11 is cloud speaker that takes a 1974 Swedish design and adds a built-in computer, a 100-watt amplifier and, Wi-Fi connection. All cloud speakers are automatically connected to each other. The speaker points toward the ceiling to bounce sound across the entire room.
"I am really super-excited about the cloud speaker, especially by the software side," says Kouthoofd. "The platform opens up so many new ways to listen to music when all the speakers are connected. It looks like a boring box now but it's like a creative bomb we are building."