Have you ever played with the I Am T-Pain app? Anything that you say or sing into your phone is echoed out in a T-Pain-esque croon that is guaranteed to crack you up. And for you serious types, the T-Pain app can be used as a translator the next time that you get stuck in a car with a teenager. You have Prerna Gupta to thank for that.
In 2011, Gupta was named one of Fast Company's Most Influential Women in Technology for her music app company Khush. When Kush was quickly scooped up by Smule that year, Gupta became the Chief Product Officer of the team responsible for some of the hottest intelligent music apps on the market.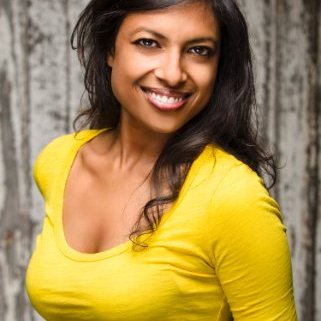 The ambitious 31- year old is also a writer, singer, and angel investor. Here's what you can learn from her mobile enterprises:
1. Your apps like Songify, LaDiDa, and (my personal favorite) I Am T-Pain have repeatedly dominated in the App store. What are some of the key features of your most successful apps?
A key feature in all of our successful apps has been the first time user experience. We focus on creating a delightful experience for the user within the first few seconds of her opening the app. The first interaction is critical in determining whether the person will continue to use the app, and come back again tomorrow. All of our successful apps have that 10-second wow experience.
Another key feature is focusing on one use case, and really nailing that. When you're developing an app, it's tempting to cram all of your great ideas into the app all at once. But what we've found time and again is that focus is king. The apps that are most successful generally focus on doing one thing, and doing it better than every other app.
2. You recently told Fast Company that it was no longer enough for your apps to go to number 1 in the app store, and that "now it's really about building a sustainable, long-term relationship with our users." So how exactly do you go about building long-term relationships with mobile app users?
At Smule, we believe that it's important to build a community where our users can connect with each other, share their music, and gain fans. Music is, at its core, a social activity. It's actually our users who build longterm relationships with each other, and those relationships keep them coming back to Smule.
For example, in our karaoke app, Sing!, users can sing duets or group songs with each other. We have millions of songs created every month, with complete strangers singing together from around the world. Some of these renditions are incredibly moving, others are humorous, and plenty are just plain terrible. But regardless of how talented you are, it's a powerful means of forming bonds with friends new and old.
3. What makes an app great? Can you tell us about one app that you really love right now and why?
All great apps have one thing in common: they don't make you think. A good app experience is seamless. It's always clear what you're supposed to do at any given moment, so you don't waste time in confusion. It leads you directly into a delightful experience, and keeps you hooked.
An app I love right now is called DOTS. It's this crazy-addictive game, elegantly designed, so brilliantly simple to use, and hours of fun.
4. What mobile trends are you watching right now?
I think the most interesting trend in mobile right now is the rapid evolution of social interaction. Digital social interaction is catching up with face-to-face interaction, in terms of its fluidity and richness. We've seen this from the transition through Facebook to Twitter to Instagram to Snapchat. With each step, our ability to communicate through social media has become less stilted, more natural, more complete.
Of course, it will never be the same as talking to someone face-to-face. There are certain aspects of virtual communication that we will intentionally preserve (e.g., asynchronous interaction, limited information sharing), but there is no longer a doubt in my mind that mobile social interaction will be as complete in its expressivity and richness. We're seeing this evolution happen before our very eyes. This is the most fascinating trend in mobile.
You can follow Prerna at: @prernagupta
Join in the conversation using the #FCMobilize hashtag on Twitter and sign up for the Mobilize newsletter here! And, if you know a woman who is mobilizing, we would like to hear from you. Tell us about her here.