Neil Blumenthal and David Gilboa, Cofounders and CEOs
Warby Parker started with a casual conversation among friends. Four Wharton MBA students were hanging out one morning on campus, and one of them, Dave Gilboa, happened to mention how annoyed he was with the high price of eyeglasses. They talked over the problem a bit, wondering if glasses might somehow work as an online business. "I remember going home and just constantly thinking about this idea, having trouble going to sleep that night," recalls Neil Blumenthal, who, along with Gilboa and the other two friends, founded the transformative web retailer in 2010.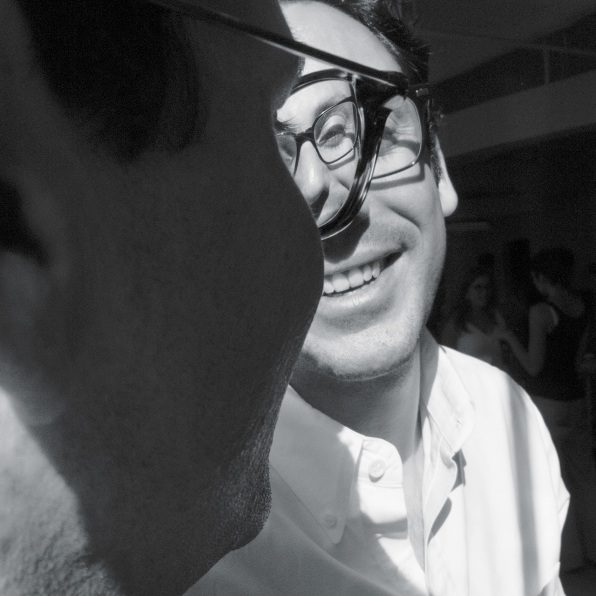 Three years later, Warby Parker is a major success. The online business–which has received $55 million in funding so far–combines innovations like home try-on with high-end design and a smooth user experience. And the company is now expanding to brick-and-mortar stores, an effort that should get a boost now that J. Crew CEO Mickey Drexler has joined Warby Parker's board. Co-CEOs Blumenthal and Gilboa have made plenty of smart decisions while growing the business. They recently talked to Fast Company about their approach.
The company went through some 2,000 possible names before settling on Warby Parker. The goal was to instantly differentiate the company from other online eyeglasses retailers. "A lot of the sites that were selling glasses online were very literal: thirtyninedollarglasses.com, framesdirect.com, eyebuydirect.com," says Gilboa. "We wanted a proper name to connote the fact that this was a fashion brand. We didn't think Gilboa Blumenthal really rolled off the tongue." One early idea was to simply use an umlaut, but that seemed impractical. Another was the Swedish word lagöm. "There's no direct translation to English, but it means just kind of just right, not too big, not too small," says Gilboa. "But we figured people wouldn't know how to pronounce it." Finally they came up with Warby Parker, which combined two names they found in Jack Keroac's diaries. "We tested it with about 1,500 of our friends," Blumenthal recalls. "We asked them, 'Warby Parker: Do you have a negative, neutral, or positive reaction to it?' It was overwhelmingly positive. And a good segment actually said, 'Oh, yeah, I've heard of it, but I can't remember how.' The fact that it resonated with people sort of built in credibility."
Blumenthal and Gilboa knew from the start that they'd sell glasses for much less than high-end eyewear customers have come to expect. But settling on the precise price took some thought. "When we did research, we found out that there was this threshold at $100," says Blumenthal. "Above $100 there's a different thought process, and people are more likely to buy under $100. But $99 to us sounds cheap–it sounds discounted. Visually, it's not that pretty." Eventually they settled on $95, which, of course, would mean less revenue. But it was worth it. "$95 is deliberate, visually; it's more appealing," Blumenthal continues. "You sometimes have to make tradeoffs to do something creatively and beautifully versus always just going for profits. In this case we're trading $4, but we think that the upside is bigger."
Though J. Crew's Mickey Drexler recently joined the Warby Parker board, the company has no current plans to expand into related areas such as clothing, ties, or shoes. "One of our core principles around design and how we're thinking about building the company is just simplicity and focus," says Gilboa. "We think if we introduced ties or almost any product, it would make money. But at this point it would be a huge distraction, so we've really tried to stay focused. I think at the end of the day we're building a next-generation lifestyle brand that stands for fun, purpose, sophistication, beautiful design. Those core principles could be applied to other product categories as well, but nothing in the works at this point." But that could change. "There have been very few brands that have built as strong relationships with customers as we've been fortunate to do, so we definitely think that there's an opportunity for [other] products that are smart and deliberate and that we can deliver in a fun way," says Blumenthal. "We just haven't figured out what those are just yet."
When creating Warby Parker, Blumenthal and Gilboa looked to other companies for inspiration. "We thought a lot about Zappos and how they changed the game from a customer service standpoint," says Blumenthal. "They created this awesome internal company culture that then impacted the customer experience and their brand." Another big inspiration was Apple. "They are just incredibly focused on simplicity," says Gilboa. "Apple said, 'We're just going to design a few really well-made, beautiful products and make the process really easy for customers.' I think we looked at it the same way." Patagonia was another big influence, especially for their pro-social initiatives and collaborative workplace. And Nike, Blumenthal says, "has done a tremendous job of clearly defining who they are, so it's easy for them to make decisions on what to do or not to do, because they always look at it through a brand filter. That's what we try to do. They design for athletes, and they believe that everybody is an athlete. There's clarity and simplicity there, very similar to Apple's simplicity. And the other thing they do so well is they're able to be both mass and niche. There are sneaker heads in Tokyo who will sleep on the sidewalk overnight to get a limited edition sneaker, and there's the basketball team in Idaho that will only wear Nikes."
Not all of the company's inspirations are familiar retailers. In fact, one of their key influences is an aquatic bird called the blue-footed booby. "We often draw inspiration from our travels," says Blumenthal. "I think the very first image on our mood board was a blue-footed booby. It was an image that always stuck with me after traveling to the Galapagos. It's sophisticated, because it's found in these far reaches of the globe, and part of the Warby Parker brand is being worldly and informed. They also often have these quizzical looks on their faces, and part of the brand is being curious and constantly learning–taking your work seriously but not taking yourself seriously. And the most amazing thing about a blue-footed booby is those bright blue webbed feet, which have a little bit of flair, a little bit of quirkiness. One of our core values here is to inject fun and quirkiness into everything that we do."
---
Read more pairings from Fast Company's 10th Annual Innovation By Design issue: