Welcome to Fast Company's Leadership Album of the Week, where we make a sad (but gallant!) attempt at misinterpreting famous song lyrics for the benefit of your productivity.
First on our list? Well, it was an obvious choice: What could be more more relevant than Journey's 1981 epic, Escape (or E5C4PƎ if you're a purist).
Below we've selected four songs from the album and paired our favorite lyrics which are taken completely out of context with some relevant productivity-enhancing information.
So sit back, blast some Journey (just use your headphones), and get on the path to becoming a master of to-do list domination.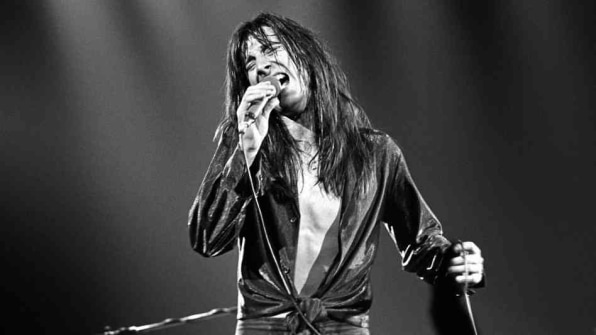 Workin' in the city
This town's got no pity
Bossman owns a heart of stone
I'm on the line, it's overtime
I'll tell you it's a crime
Steve Perry is singing about a common problem. A lot of bosses suck. Not every bad boss gets a shout-out on a rock album that has sold over 12 million copies worldwide, but that's irrelevant. If being a rock star isn't an option and your boss sucks, you need to do a few things:
First, make sure your boss is actually the problem. Let's be honest, you might just have to toughen up.
If she or he is a total jerk, then you need to do your research and figure out how you're going to work through things. It's possible; don't worry.
Be honest. Are you holding out hope that someone will fix your boss in this way? Are you waiting for the ideal boss before you start digging into your job and producing the kind of results you're being paid to produce? Well, this is never going to happen. The reality is that bad bosses exist. We must accept this fact and succeed anyway. Otherwise, "bad boss" becomes just another sorry excuse for our own shortcomings.
Oh, and if you're a boss and furrowed brows, deep scowls, and quizzical looks sound like everyday expressions, use this article to make sure you're not a hate-worthy jerk.
Lay it down
(Lay it down)
Lay it down
(Lay it)
Obviously, this song is about napping.
So when the clock strikes 2:55 p.m. and your productivity crawls away to die, there's only one (well, many) thing to do: Take a short snooze and recharge your batteries.
Stop thinking napping is bad. It's not. A lot more people (and businesses) are doing it than you think.

And when you look at the stats, you can't be that surprised:
Ten to 30 minutes of shut-eye in the middle of the day can be a perfect refresher for overworked and underslept employees, according to scientists. A study by NASA showed 54% improved alertness among airplane pilots when they were given the chance to nap for 40 minutes. And 34% of adults polled by the National Sleep Foundation last year said that their bosses let them nap at work.
Those summer nights are callin',
stone in love
Can't help myself I'm fallin'
stone in love
Can you feel it? Summer's coming to an end.
Do you have any suggestions for Leadership Album of the Week? If so, share it with us in the comments!