Amit Kleinberger has not only pursued alternative education and on-the-job leadership training, but is also a veteran of the Israeli military and a serial entrepreneur who launched a series of startups, including a chain of cellular phone equipment stores, a window and glass distribution company, and an assisted living facility –all before he turned 30.
Now 33, Kleinberger is sitting at the helm of Menchie's, a company he's shepherded from a single-location frozen yogurt business based in Los Angeles to a 300-unit global franchise operating in 33 states and nine countries. And he owes its continued success in large part to his overwhelming desire to make people smile.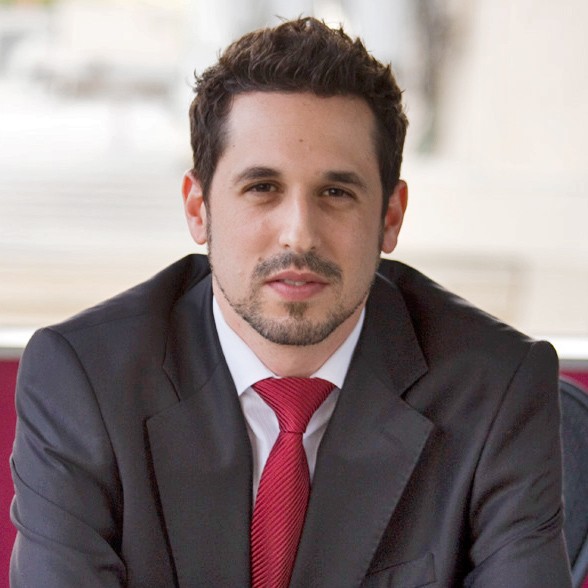 Count Smiles, Not Beans.
All you cynics out there, keep reading. The brand has experienced explosive growth in the past five years, mirroring the frozen yogurt industry, which grew by an average of 3.7 percent per year to $760.1 million in annual sales, according to research from IbisWorld.
The urge to serve yourself swirls of tangy yogurt topped with a plethora of tasty treats nothwithstanding, Kleinberger maintains that, "The main reason is that customers don't buy what you do: they buy why you do it." So everyone at Menchies–all 4,000 employees (the 100-person staff at headquarters, plus franchisees)–is building the business by being dedicated to making each other and their customers happy.
For Kleinberger, it's personal. While he was serving in the Israeli armed forces, Kleinberger was nearly killed when he was run over by a hijacked bus. He was only 20 years old at the time and doesn't like to talk about it except to say, "It changed how I think." The experience left an indelible scar in the form of wisdom. "Life is fragile and precious, and we need to be happy for every single day we get to enjoy."
Hire a Cultural Fit, Just Don't Crow About It
Obviously, you can't put smiles on a spreadsheet, although Menchie's loyalty program aims to make every grin count towards "Smileage." Kleinberger insists that Menchie's staff is made up of people who are naturally inclined to please. It takes as many as eight interviews over several months before a candidate is completely vetted to work at Menchie's. Making people smile has to be in their DNA, he says. "I hire for attitude," Kleinberger adds, "I develop their skills."
The turnover, or lack thereof, is "substantially lower than industry standards" he says, but that's not even a good measure of success.
"Organizations should nourish teams and individuals, not only when they drive results," he says, "I try to do what is in the best interest of the team members." If that means giving his blessing to someone who's leaving that Kleinberger has invested a couple of years worth of training and resources in, so be it. "I had an individual come to me about a month ago and tell me they were going to open their own business in the same industry. That's a good thing. It means Menchie's is a platform for growth."
In the meantime, Kleinberger prefers to take the measure of success on his walks around the office. "The big result is when I hear the team members having a great time, enjoying each other's company, laughing and sharing stories about their lives."
Free Hugs
Showing physical affection towards colleagues can be a fraught proposition, but a well-placed hug can go a long way towards pulling people together. Kleinberger has worked hard to infuse Menchie's culture with a fun-loving spirit that encourages staff to care about each other, not just the work.
"We embrace our people in everything they do," says Kleinberger, "This results in a high-performing environment that feels like family." On dispensing free hugs, Kleinberger is of the mind that if it's done professionally, it's perfectly alright. "We care about team members' lives personally and professionally. If the group is enjoying the moment, we will hug," he says.
All Hands Meetings
As we've reported before, connections are an integral component to fostering a happy workplace. Like the team at Delivering Happiness at Work, Kleinberger believes in the power of "all hands" meetings to encourage productivity.
"For us, it works well because of how we designed it," he explains. Rather than a snooze-fest frosted with a financial report, Kleinberger's made the quarterly get-together a celebration. "We usually have breakfast for a half hour, then thank the team and celebrate achievements. It is time for us to thank everyone who makes things happen," he says. It's all part of his servant-leadership mentality.
Ditch the Word "Management."
Speaking of strategies, Kleinberger insists that he's eliminated the word management from his vocabulary. He prefers to inspire people to take the right action and is big on empowering the team to make their own decisions and not be afraid to offer feedback.
"Feedback is the highest level of a compliment," Kleinberger posits, "The only reason they give feedback is because they care. If you know how to embrace it, the rest follows." It's all of a piece with his be-do-know strategy that requires leaders to know their stuff (and when to step away and let someone else do it better than you could) and roll up their sleeves and get involved at any level.
Kleinberger confesses that he's in the office between 8 a.m. and midnight, seven days a week. Not that he expects anyone else to do that. In fact, he's often telling his staff to go home to their families. But he does hold fast to a tenet he learned during his time as sergeant of an infantry combat unit. "When you are in real-time combat, [soldiers] will do what they want. If you are the right leader, they will follow you because you lead by example. I would never ask anyone to do something I wouldn't do myself."
[Image: Flickr user Stockicide]