Not too long ago, the cover of Time featured a photo of a young girl taking a "selfie" with the headline "The Me Me Me Generation." If that wasn't enough, the cover explained "Millennials are lazy, entitled narcissists who still live with their parents" and then offered the kind of hedging newsmagazines are famous for: "Why they'll save us all."
Alex Capecelatro is a millennial who doesn't quite fit the "lazy, entitled" description. Capecelatro is the founder and CEO of At The Pool, a social networking site that uses the power of the Internet to build communities offline and he has a story that, while unique, might shed some light on the potential of his cohort.
At the age of 22, Capecelatro was on the X Prize Foundation's Zero Gravity Flight alongside Elon Musk, James Cameron, and 4-Hour Work Week author Tim Ferriss.
Fundraising for the X Prize Foundation is only one of the many gigs Capecelatro has had. While still in high school in a suburb outside of New York City, he ran a website for BMX bike enthusiasts with his brother. Instead of homecoming and prom, Capecelatro spent his senior year doing biomedical research at a government lab in Washington, D.C.
After that, his scientific pursuits took him across the United States, doing materials research, biomedical research, and even rocket science for the likes of NASA, Harvard, and the University of California, Los Angeles. While majoring in Materials Engineering at UCLA, Capecelatro was also working on a cure for diabetes. (He was diagnosed with Type 1 diabetes at the age of 12.)
Since then, he has also worked in design, PR and marketing, and sustainability for electric-car company Fisker Automotive. Not bad for a kid.
Founded in 2011, At The Pool is Capecelatro's current project. "It kind of bothered me that the Internet didn't do anything to help us actually meet people offline and build better communities," he told Fast Company. Now 25 years old, Capecelatro is working to harness the social power of the web and mobile tech to improve the lives of people in the real world.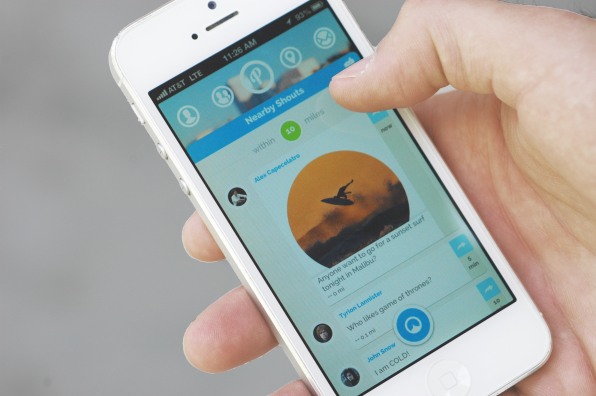 At The Pool has been hailed by some observers as the "anti Facebook." Instead of connecting you to people that you already know on a walled-in website, it introduces like-minded people online and facilitates offline social experiences.
Say you've just moved to a new city. You love running and philosophy. At The Pool will connect you with people in your neighborhood who also want to chat about Aristotle after a run.
Capecelatro's many accomplishments have been supplemented with a healthy number of educational failures; he has closed companies, clashed with cofounders, and dealt with "straight-up crooks." All of these experiences (both good and bad) have left him with some serious business knowledge, so here are a few things that you can learn from a millennial:
You don't need a degree to do that.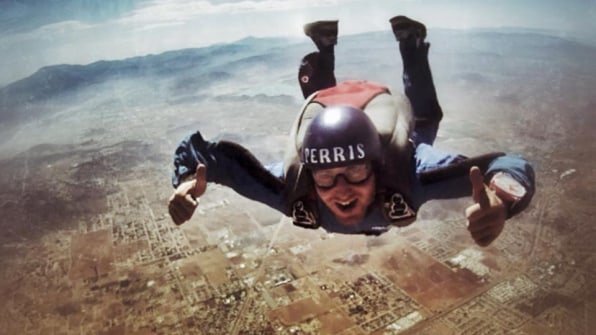 "If you focus on this stuff, it's not usually that hard, you just have to talk to the right people. Even the rocket science stuff–at the end of the day, if you have a decent knowledge of math and science, it's not that complicated. . . . I'm not going to do everything or be the best at anything, but if I learn just enough to speak the language, I can have a conversation with the experts."
Build a team of people that you want to spend time with.
"Surround yourself with a strong team. And yes, you need some experts with certain skill sets, but it's just as important to choose people that you are willing to spend time with."
When building your team, don't hire a skill set, instead, says Capecelatro, choose people "that you wouldn't mind going for a hike with after work," and trust that, "most people will step up to the plate and learn the skills that they need."
Doing good is cool.
"At the end of the day, I have a lot of friends who spend a lot of time playing video games and not doing a whole lot, but that's sort of looked down upon," says the recent certified solo skydiver. "Our generation admires people who are creating products and companies that do things to make the world a better place."
Hitting adulthood for many millennials meant massive debt, political disarray, and a brutal job market. When viewed in a more positive light though, it can be said that these uncomfortable conditions forced this generation to find creative new ways to get by, if not entirely redefine success.
Millennials may have their critics, but as Capecelatro says, "Our generation seems to be really fixated with wanting to make the world better." To some young folks, it's not just about "me"–it's about all of us.
[Images courtesy of Alex Capecelatro]