Everyone knows dogs are cute, lovable, and maybe even our best friends.
But could they also help a new business boom?
For WePay cofounders Rich Aberman and Bill Clerico the responsibility of owning a real living, breathing animal was the final step to solidify their commitment for a growing project.
A year after graduating from Boston College (where the pair were freshman roommates) Aberman and Clerico founded WePay, after the frustration of raising money in small groups with friends (think bachelor party, or group vacation) proved too much. They aimed to create a simpler solution–and soon realized they were on the cusp of something much larger.
But they had to be careful. In college, Aberman and Clerico started a business selling taxi advertising overseas, but it didn't work out.
"We did some reflecting on what had and hadn't worked when we started a business together in undergrad," says Aberman. "We were in school, we weren't fully invested–it was a lack of 100% commitment."
The key to finding that commitment? In addition to Clerico leaving his position in the banking world, and Aberman deferring from law school, they moved in together. Then they adopted a dog.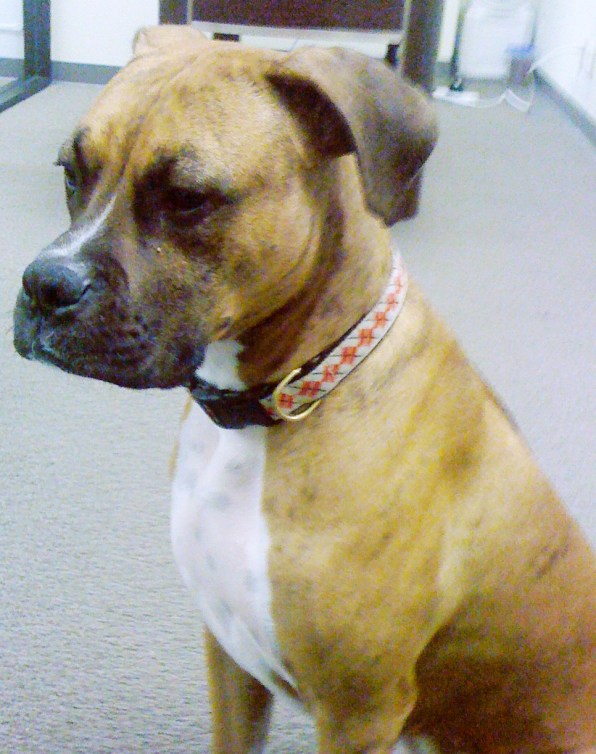 "We wanted a symbol of our commitment," says Aberman. "We eventually ended up adopting Randy."
"The dog was definitely a fun thing–a distraction from the day-to-day grind, but also a symbol that we were really serious about this and were going to build a long-term company."
"We thought adopting a child would be in bad taste," jokes Clerico.
Even with "dark days," along the path to WePay's success–they now have over 50 employees and have relocated from Boston to Palo Alto–Aberman and Clerico feel that Randy's presence brought them closer together.
"The shared responsibility for another life helped put that in perspective," says Clerico. "Really, I think we're able to focus on the bigger picture, rather than the more petty stuff that makes other founders go their separate ways."
Even though Randy now enjoys his time with Clerico's brother in Virginia, and the founders no longer live together in a cramped apartment, they feel that Randy's presence–or what he represented to WePay–has had a permanent impact on their business.
"He's like a mascot," says Aberman. "Looking back on it, it sounds like a risky, impulse decision, but there's an element of it that's very thoughtful."
"Understanding that you made a commitment was really, really important."
[Image: Flickr user r.f.m II]