Yahoo wants content. Further evidence: It paid a reported $10 million–plus for the rights to Saturday Night Live's archive, effec­tive September 1. The deal is a harbinger of TV's online future and a reminder that on-air longevity can make many companies very happy.
♥ Production/management
☀ Syndication
★ Compilation dvd
♦ Online rights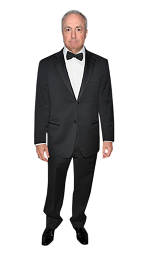 1975
NBC ♥
Original owner
1979
Broadway Video ♥
Founded by Michaels, controls rights
1981
Filmways ☀
First five seasons syndicated
1982
Orion Pictures ☀
Bought Filmways
1997
SNL Studios ♥
Joint venture with Michaels and NBC
1997
MGM ☀
Acquired Orion's post-bankruptcy holdings
1999
Lionsgate ★
First to buy DVD rights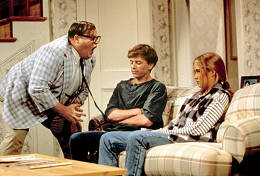 2002
E! ☀
Licensed all seasons' rights
2004
NBC Universal ♥☀★♦
NBC merges with Vivendi Universal
2007
Hulu ♦
Rights cost estimated at $10 million per year
2013
Yahoo ♦
Marissa Mayer's latest content score
[Everett Collection (Michaels, Curtin and Aykroyd, Murphy, Farley and Spade); NBC/NBCU Photo Bank Via Getty Images (Radner); Kobal Collection (Ferrell and Oteri, Fey and Poehler)]
A version of this article appeared in the September 2013 issue of Fast Company magazine.