Back in February, when LegalForce's combination brick-and-mortar bookstore and legal advice center BookFlip opened its doors on Palo Alto's University Avenue, there were concerns about how to make this business work. Foot traffic was–and remains today–slow, while monthly operational costs for this coveted 8,000-square-foot, three-story retail space exceeded $50,000 a month.
But the idea was fresh, if perhaps a bit convoluted. Parent company Trademarkia, which built its success registering trademarks for more than 24,000 clients, wanted to make law accessible to everyday people–no appointment necessary. In CEO Raj Abhyanker's mind, that meant a business with a design aesthetic of the Apple Store across the street: bright, airy, welcoming. Yet how this space–part law firm, part bookstore–would operate perplexed lawyers. Almost half a year after opening, LegalForce is embarking on the next segment of this business: a $10 million venture fund to help early-stage startups establish themselves and develop patent portfolios based on their innovations.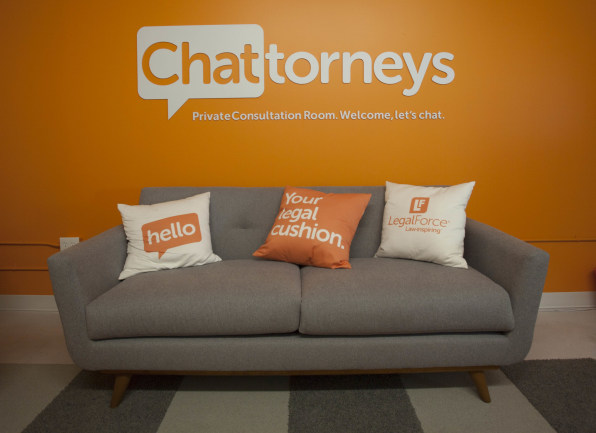 With its bright orange palette and open floor plan, LegalForce looks nothing like a traditional law firm. It also doesn't maintain typical law firm hours, staying open on weekends and in the evenings, when passersby are most likely to drop in. A 15-minute consultation begins at $45, while more complicated issues can run $120 to $600 hourly.
"It's the only place in the Bay Area at 7 at night where you can walk in to see a patent attorney," Abhyanker told Fast Company. "Our main mission is make it less stressful and reduce time in seeing a lawyer."
Though LegalForce specializes in intellectual property, it offers a wide range of legal services and handles about six to 10 consultations each day. "We're not experts in everything," Abhyanker remarked. "We don't profess to be. Most people's questions aren't that difficult." With more complicated matters, a LegalForce lawyer will follow up after doing more research or by referring clients to a specialist.
John Steele, a sole practitioner whose Palo Alto office is three miles from LegalForce, noticed the "friendly and cozy" storefront one weekend while walking down University Avenue with his wife.
"I applaud anything that promotes accessibility to quality legal services," said Steele, an expert on legal ethics. "The knock on the legal profession is that we handle the high end very well, and we represent organizational clients very well and expensively … making it inaccessible to Joe and Jane consumers."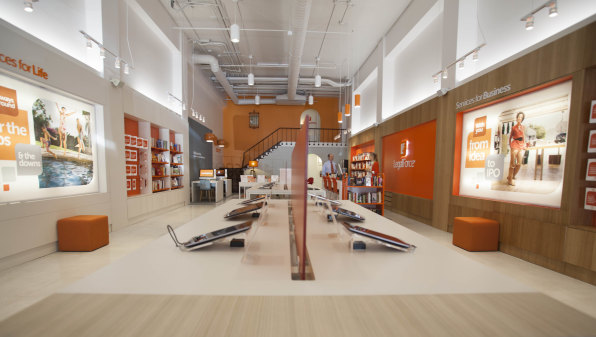 Though LegalForce has a unique business model, accessible legal services were an afterthought.
Abhyanker had originally envisioned this historic 1920s Birge Clark building as a bookstore. Problem was, the city of Palo Alto didn't think it was feasible. After all, a Borders around the corner had shuttered in 2011. Meanwhile, the beloved Kepler's Books in nearby Menlo Park had restructured into a hybrid for-profit, nonprofit organization last year after being on the verge of bankruptcy for the second time. On the other hand, LegalForce's location has had a history with entrepreneurship. It was once home to the Medallion Rug Gallery that birthed the VC career of Pejman Nozad, who sold rugs to Silicon Valley heavyweights.
Without a good revenue model to emulate, Abhyanker decided to create a new one. His space, which was zoned for retail, would offer legal services while selling books. The bookstore isn't yet a bustling business, selling 40 to 50 books on a given weekend.
"It's a very expensive real-world setting," Abhyanker admitted. To build LegalForce, he took out a $100,000 home equity loan three years ago, and in December he sold his Cupertino creperie. "Like any business, we take calculated risks. The mission is longer term than next month or next year. Foot traffic doesn't have to be really high. Look at Tiffany's or Neiman Marcus. The traffic there isn't as high as Walmart."
Of course, it also doesn't hurt to have a successful online business subsidizing this bookstore endeavor. In 2010, its first full year, Trademarkia had filed 4,000 trademarks in the U.S., outpacing even the largest law firms. After filing 12,000 in 2012, Abhyanker expects that figure to reach 15,000 this year.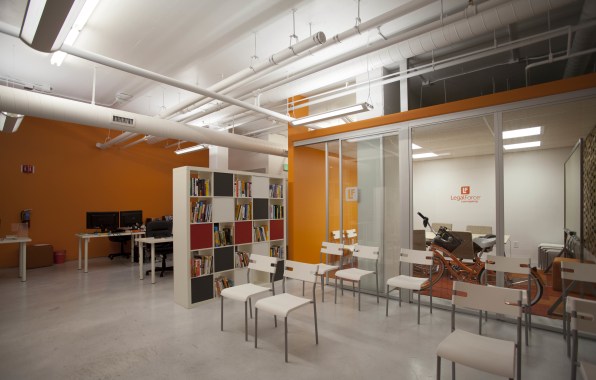 Already broad in scope, LegalForce is gearing up for a new segment in its business by building community. The store has been throwing parties to get to know the startup scene. "Right here on University Avenue, we have access to the latest and hottest startups," Abhyanker said. "We're letting them know we're available for law."
But he's interested not only in bringing in startups who could use the firm's legal services. He's also looking to attract venture capitalists to fund LegalForce's next project: launching LF Ventures in the fall. The $10 million fund intends to dole out $500,000 apiece to 20 startups in return for a piece of equity. Given the company's expertise in intellectual property, LF Ventures will put its "A-team of patent attorneys" at work to help build up the patent portfolios for these early-stage startups.
"We can build these massive portfolios that have value even if [the startups] fail," Abhyanker said, calling it a form of insurance. "Their patents could be valuable to Google, Facebook, or even Intel for that matter. At the same time, if the company succeeds, they have this massive IP portfolio."
Using Trademarkia's lawyers, LF Ventures plans to write 1,000 patent applications over the course of two to three years. "When they raise a series A or series B at Accel across the street, Accel can't give them what we give them." To prepare for the launch of LF Ventures, LegalForce has purchased a building in Mountain View, about half a mile from the tony downtown area, for the startups to work out of.
Abhyanker saw the value of a patent portfolio with his last venture-funded startup Dealmap, a social networking site for neighbors Google acquired in 2011 for a reported $30 million "mostly to buy patents." According to Abhyanker, after closing a series B round he was ousted as CEO because investors didn't see the value of the company's patents.
Because of the focus on intellectual property, LF Funds has a few criteria it's looking for in startups. "They should be in industries with relatively few patents and have huge number of verticals to address the core product in," Abhyanker said. Possible themes include new high-tech batteries for solar cars and innovations in the use of RFID.
"We're not investing in a startup that's focused on execution. We're focused on a new platform for entire industries. For them, we can write really meaningful patents."
[Images: Alice Truong for Fast Company]