The levees have broken for 3-D printing, and the resulting deluge of printing-concepts-on-the-cheap is flowing faster than we can gather. The best of these rise to the surface for their innovating predictions of a faster/safer/healthier future.
Teen engineer Easton LaChappelle created his first robotic hand out of Legos, fishing wire, and surgical tubing–a feat that earned him 3rd place at the Colorado Science Fair. More importantly, it introduced him to a young girl who was born without an arm and needs new prostheses as she grows, which cost a hefty $80,000 per arm. Sensing an opportunity, LaChappelle taught himself 3-D printing and created a dextrous arm controlled by an Arduino chip. Cutting-edge commercial tech requires spinal surgery to hook prosthetics up to the body's neural network, but LaChappelle's version keeps costs and complications down by using an EEG headset to channel brainwaves through Bluetooth signals to the arm.
Speaking at TEDxMileHigh last month, LaChappelle presented the arm, which features as much motion and almost as much strength as a human arm and costs just $400. He credits 3-D printing for driving down the price, and he's already working on stronger, better models that can go from blueprint to model in just a few days.
[Image credit: TEDxMileHigh]
MADE boards, based in Chicago, is running a Kickstarter campaign to fund a new production process for custom, 3-D-printed "SmartBoards." Before you buy one of their boards, MADE wants you to drop your phone in a waterproof case, strap it to your existing board, and take it along for a ride. The app then collects data about how you surf and allows MADE to print a board that exactly matches your riding style.
[Image credit: MADE, LLC]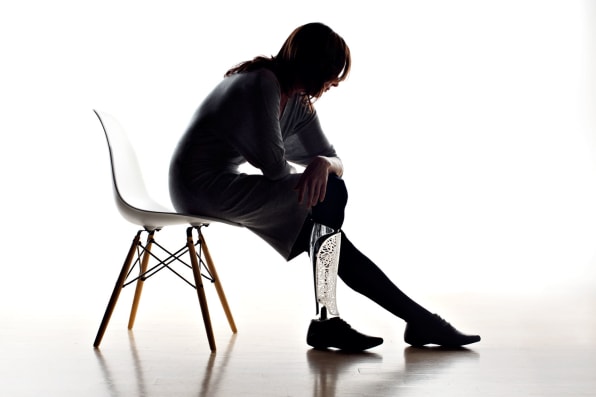 [Image credit: Bespoke Innovations]
San Francisco-based Bespoke Innovations is the lovechild of an orthopedic surgeon and an industrial designer, and it shows: chrome plating, ballistic nylon, leather, and tattoo patterns combine to make prosthetics a personable fashion statement. The wares are customizable, durable, and, thanks to the polymer Bespoke uses to 3-D print the prosthetics, extremely lightweight. They've even been used by athletes and Survivor finalists, you know they can stand up to anything.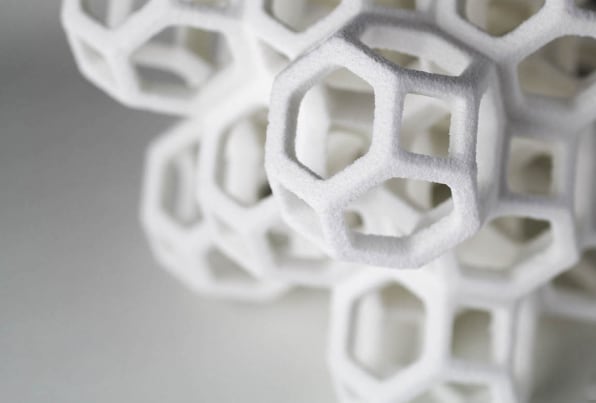 [Image credit: The Sugar Lab]
Liz and Kyle von Hasseln, architects-cum-confectionary entrepreneurs of The Sugar Lab in Echo Park, Los Angeles, have ditched the trendy cupcake for the 3-D-printed sugar sculpture. Using a mixture of water and alcohol to harden a sugar substrate into exotic forms, their latest project is an elegant toothache-waiting-to-happen, printed layer-by-layer by a 3-D printer. What's next? Collaborating with "some seriously talented cake artists" at a well-known bakery in Hollywood, according to TechCrunch.
Dutch designer Jasper van Loenen designed this 3-D-printable Drone It Yourself (DIY) kit. Once constructed, the drone can be clipped to just about anything for impromptu aerial exploration. Though the four motors with propellers, control box, and batteries need to be picked up from a local hobby store, the DIY kit provides printable clasps, extenders, and bolts to transform the mundane into the airborne. The genius of the kit isn't the included pieces, which are functionally minimal, but the DIY mentality that those assorted clasps and extenders give rise to. If this bike wheel/history textbook/terrarium can go for a spin, then if I just print out longer extenders and add a couple more engines…I have no idea where my sister went, mom, I swear!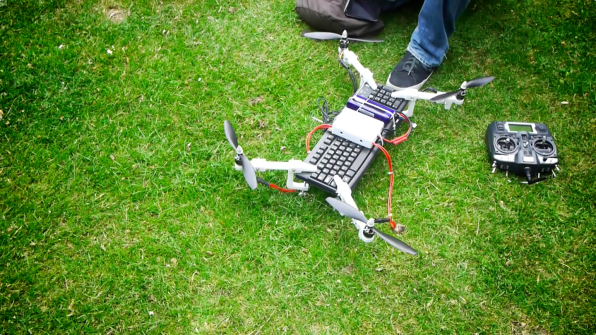 [Image credit: Jasper van Loenen]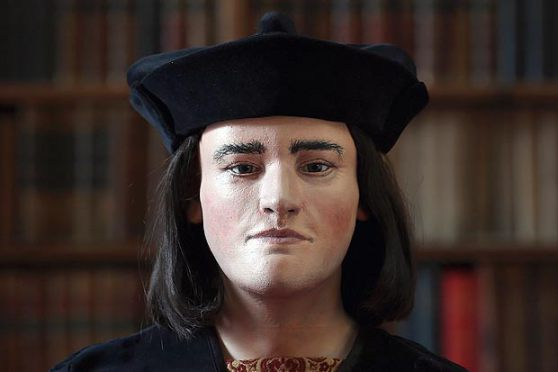 [Image credit: University of Dundee]
Nothing says honor thy (great-great-grand) father like creating a 3-D bust of your forebears. Or, you know, ancient royalty. Using a 3-D scanner on the recently unearthed remains of Richard III, researchers at the University of Dundee were able to print a likeness of the infamous king's face. Now is the winter of–Oh, hey, he doesn't look so hunched and ugly. What gives, Shakespeare?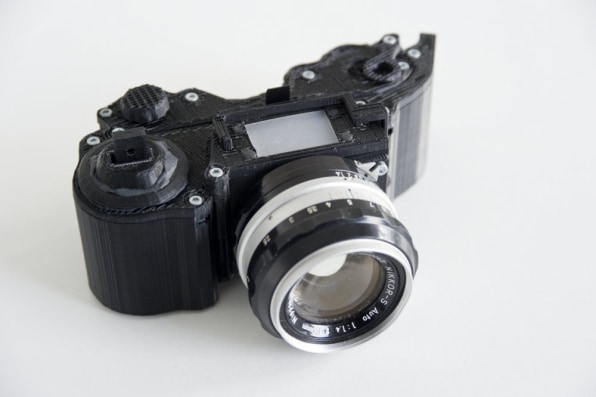 [Image credit: Leo Marius]
Yes, it's an analog camera, which means you'd have to drum up some actual 35mm film and schlep the used roll to a drugstore for processing. But building an SLR out of $30 in scrap parts is a feat, and analog means this baby won't run out of batteries. Its designer, Leo Marius, made sure to keep the camera modular so your lenses will fit on a custom lens mount. Eventually, the 3-D-printed digital SLR will rise to be the photography hacker's darling, but for now, this is an ingenious little memory-catcher that's truly one-of-a-kind. Find instructions to print this bad boy out here.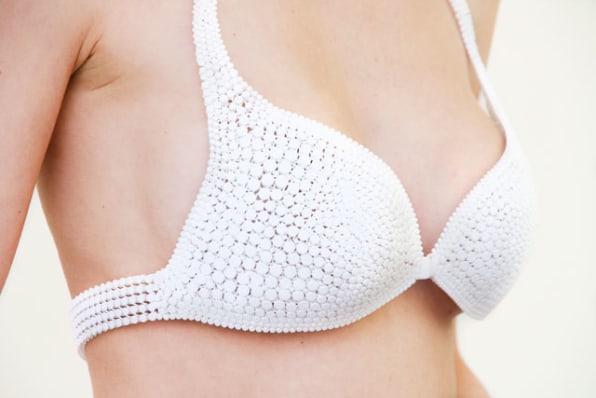 [Image credit: Shapeways]
Because why not, N12 and Continuum Fashion have collaborated on the first 3-D-printed bra-and-panty combo. The underwear was designed with an algorithmic "circle packing" equation to maximize curvature (smaller circles for curvier areas, larger circles for flat areas) that will be applied to other clothing pieces in the future. For now, that flexibility requires each piece to be bought separately for a whopping $275 total, available for purchase on Shapeways. A bit steep? Perhaps. But that's the price you pay for futuristic underoos.