Instabug was ready to make its big debut at a tech conference in San Francisco, but the company suffered a last-minute snag: Instead of being onstage, cofounders Omar Gabr and Moataz Soliman were still stuck in Egypt, unable to secure visas amid their home country's latest turmoil.
The show did indeed go on, with an American friend taking the helm to deliver Instabug's pitch at VentureBeat's MobileBeat 2013 startup competition. Despite the setback, Instabug, an in-app feedback reporting tool, has been riding on a wave of good news. The startup won first place at MIT's Enterprise Forum of the Pan Arab Region competition, which came with a $50,000 prize. Earlier last week, it also closed a $150,000 round in seed funding from local angel investors, money that makes hiring three additional engineers possible. Up until then, Instabug had been subsisting on an initial $10,000 investment from local accelerator Flat6Labs.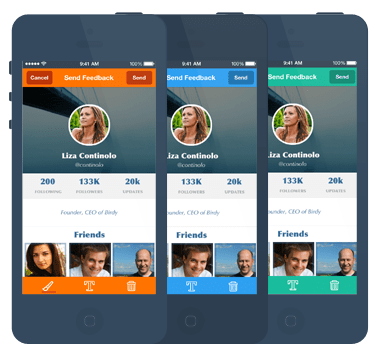 After graduating from Cairo University in 2012, Gabr and Soliman decided to start a company broadly focused on a crowdsourced platform for beta testing apps. Eventually, the duo, both now 22, would pivot and focus on one of the features, and by February of this year, Instabug was born. With it, developers would get user responses directly from the app and automatically receive germane details, like device model, carrier, and location. Instead of dealing with unwieldy support forms (or giving a negative app review), users could shake their phones to give feedback.
"When you're angry at an app, what's the first thing you think of doing?" Soliman asks. "You shake it! It's a completely natural reaction."
With a minimal footprint, Gabr told Fast Company that apps using Instabug don't suffer from any lag. "We don't want to have an app crash or lag because of this."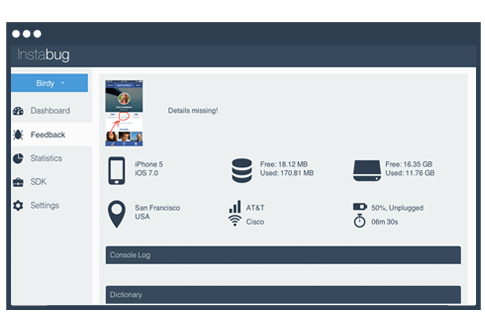 Starting up in Egypt
The 2011 revolution that ushered in new leadership and democratic elections also transformed the technology scene.
"People are really feeling a sense of ownership after the revolution so they're trying to build their own things," Gabr says. Describing the startup scene as booming, he notes that investors are returning to the region in full force. Flat6Labs, the accelerator Instabug participated in, also launched shortly after the revolution.
Schools and universities are also emphasizing technical skills. "People are really eager to learn and be creative and be innovative," Gabr says. "We have Egyptian people who graduate from our schools and end up all over the world at Google, Microsoft, Facebook. The technical knowledge here is good."
Soliman, himself, is a former intern at Microsoft. Despite the prestige of working at the company, he felt it was difficult to make an impact as one of 98,000 employees, and eventually decided to partner with Gabr.
Struggling to get to Silicon Valley
Whereas many of the startups in the area are focused on local or regional problems, Instabug has a more global vision–hence the cofounders' wish to be in Silicon Valley.
"We've been doing our product online, and there's no problem with that," Soliman says. "But there are events there, people there, influencers there, a whole community developed."
Even though the cofounders were unable to leave the country in time for the conference, "the kind of traction we got at MobileBeat is 10 times the traction we got in the last year," Gabr adds.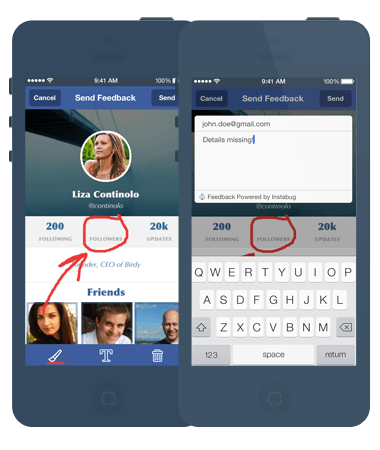 Still actively working to get to Silicon Valley, the pair are scheduled to participate at Blackbox Connect, a two-week immersion program for non-U.S. startups that kicks off Monday.
"We're trying as much as possible to get a visa from any other country to get there Monday," Gabr says.
The company is also looking to refine its revenue model. There are two packages: a free version for startups and an enterprise one that maintains companies' branding and offers full customization of the feedback form as well as 24/7 tech support. Of the 200 or so beta testers on board, one of the biggest clients Instabug has landed is France's national state-owned rail company, SNCF (National Society of French Railways).
How is a five-person company in Egypt providing round-the-clock support? "We haven't slept before our public launch," Gabr says. "It's not an issue to our team. If you're an enterprise client, you'll get us every single time."