You need to be strict with your inbox.
According to Dharmesh Mehta, Senior Director of Outlook.com, the average inbox-throttled person receives a staggering 15,000 emails per year–that's about 41 every day. Without the proper planning and rules, you'll be lucky to make it past your morning coffee.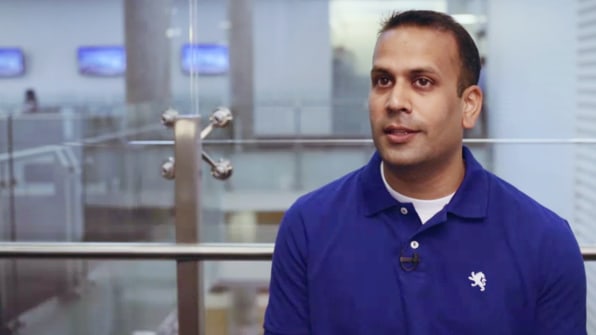 So how do you combat the never-ending stream of information and separate the emails you actually want to read from the trash? We sat down with Mehta, who gave three easy tips to start organizing your life:
Sometimes you just have to say no. Get rid of the newsletters (that you probably never signed up for) and the endless stream of advertisements by telling your inbox you don't want them in the first place.
"If you're someone that wants to get your inbox organized," Mehta says. "Then one of the things you've got to start with is just helping your inbox know that these are things I don't want."
So be clear about what you want and don't want and give your inbox the message:
"Get rid of it now, get rid of it forever."
You've just started emailing with your new friend John. But does your email know that you know John, and that his messages are important to you? Not unless you say something.
"Keep your address book up to date," Mehta says. "Whether that's you manually updating it, or by connecting your address to things like Facebook, LinkedIn, and Twitter so it's got your latest friends and people you care about."
A current address book tells your inbox who's important and who's not. This should ensure that the right mail gets to the top of the pile–and help you get on with your day.
Not all email demands an immediate response. However, it's easy to lose track of saved messages once they've been sitting in your inbox for a few days. The answer: Flag the message.
"If you're in your outlook.com inbox and you flag a message, it just pops to the top and it stays flagged until you stay it's done," Mehta says. "It's kind of like a mini to-do list that lets you know, 'Hey I gotta take care of these messages–they're super critical.'"
Another good way of keeping your inbox organized is diverting emails from certain people or services directly to folders for optimal organization.
Whatever your strategy for making sense of the daily barrage of emails, always keep one thing in mind: no matter how bad it may seem, you can always reclaim your inbox.