Sure, most of us don't get to work in a place as awesome as, say, the International Space Station or a Frank Gehry designed paradise, but each office comes with its own little quirks, and sometimes they can really spruce up the place.
So we thought it appropriate to ask you to share the quirks that make your office great, while giving a sneak peak of what it's like to hang out at Fast Company.
What small quirk makes your office great?
Maybe we need to get an office dog (or some other animal), and start doing handstands


Okay, we get it. Dogs are pretty awesome. Did you know that pooch friendly workplaces can actually do wonders for your business? It's true.

Kristen, we assume you work in a zoo? Either way, we're jealous, though a dog would probably suit our office better. A giraffe might be too much work.
Or, if you're into birds, check out Twitter's offices.

Good exercise and good fun! It's a little less intensive, but did you know that meditation or something as simple as going for a walk can boost your productivity and put you on track to be more productive and happier?

Great coffee can also make or break an office. Though sometimes it can be good to do some work in the coffee shop to jump start your creativity. But yes, there's nothing quite like a great cup of joe just steps away from your desk.
Employers take note!
Stand up desks are lifesavers and have serious health benefits. Hopefully they won't be seen as quirky features in years to come.
Working on a laptop? Well, you're not out of the woods either.
Now it's our turn: so what's so awesome about working at Fast Company?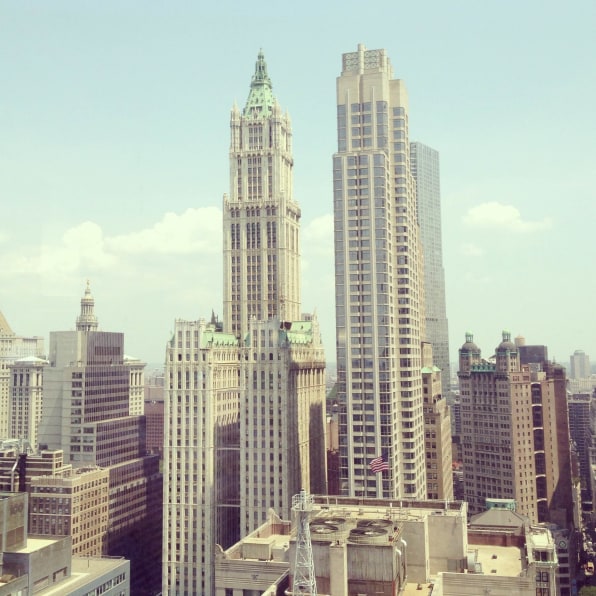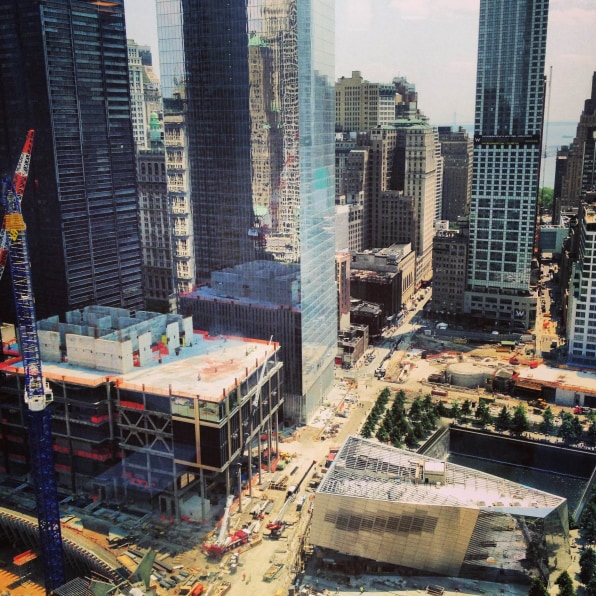 For one, the views are pretty sweet. Fast Company sits in the new World Trade Center Complex (we're right next to WTC One), in NYC's Financial District. In the first picture you can see the iconic Woolworth Building, and in the second, the ongoing construction around the National September 11 Memorial.
Stuck on an idea? Just look out the window for inspiration!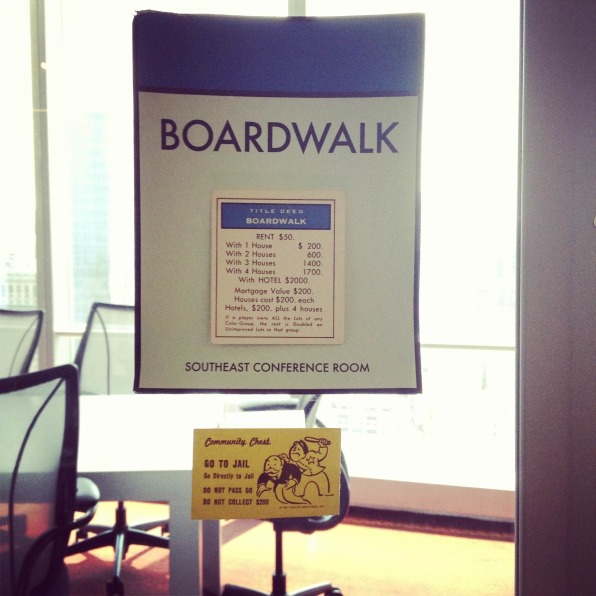 Who doesn't love Monopoly? Even more so, who doesn't love being attending a meeting in "Boardwalk" or "Jail." At Fast Company all our conference rooms have Monopoly-themed names–there's nothing like having a chuckle before getting down to business.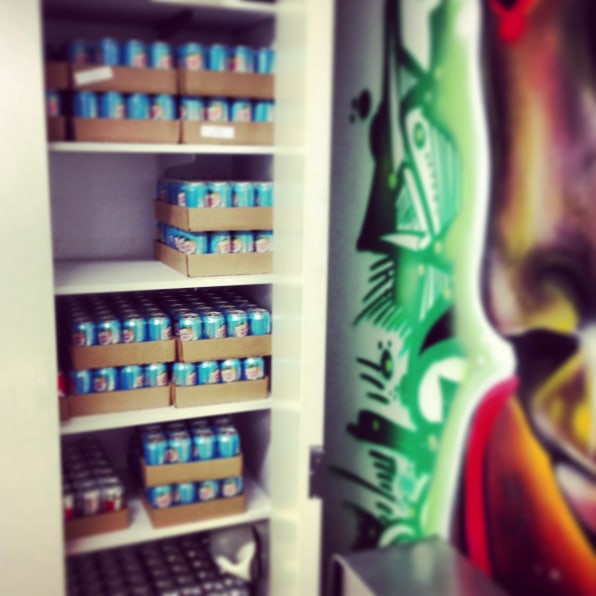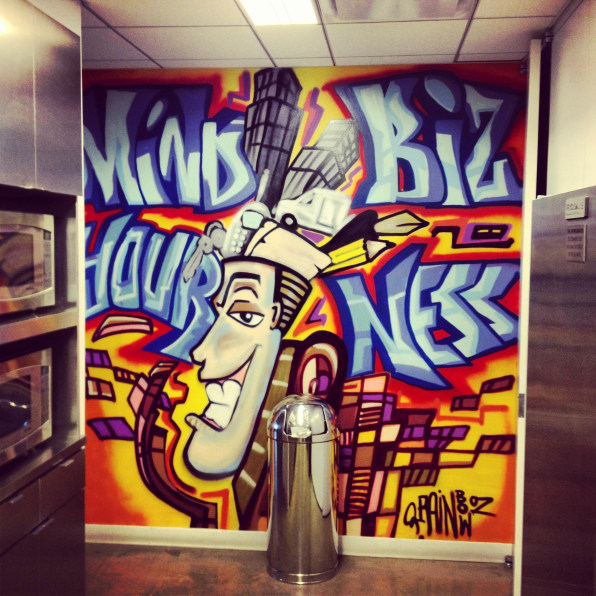 We're all addicted to seltzer–like practically a six-pack-per-day addicted. That's okay though, our kitchen has some awesome graffiti to distract us from that harsh reality. But really, free seltzer (like free coffee) just lifts the mood of everybody in the office. It's inexpensive and keeps us gassy happy!
So thanks for showing us around–you've taught us a lot. Hope you liked the peek into our work spaces.
Now, if you'll excuse us, we need to see a (boss) man about an office dog.