Apple's annual World Wide Developers Conference (WWDC) in San Francisco offered a peek at a new desktop operating system, OS X Mavericks, , iOS 7, an updated MacBook Air laptop, and a professional workstation in the form of a 9.9-inch cylinder. Here's a quick-start guide to what everyone is talking about.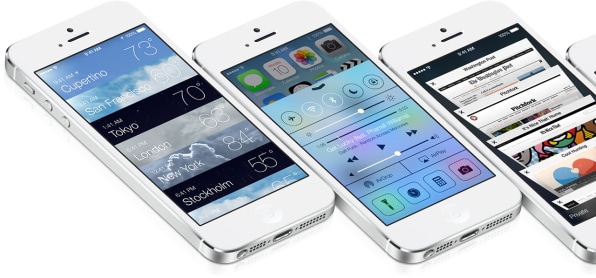 The Best: A complete redesign of your iPhone experience. Apple's senior vice president of software engineering Craig Federighi calls it "the most significant iOS update since the original iPhone." And one man's signature is all over the flatter, clutter-free design: Jony Ive. Who said in a press release:
"There is a profound and enduring beauty in simplicity, in clarity, in efficiency. True simplicity is derived from so much more than just the absence of clutter and ornamentation–it's about bringing order to complexity."
The style changes are evident everywhere, from the moment you see the updated home screen icons. Along with the new look and feel comes a slew of enhancements to everyday apps. People are cooing over notification sync, for example, which allows you to dismiss a message across all your devices. Others are wowed by AirDrop, which enables peer-to-peer wireless content sharing with nearby contacts. Siri now comes in a male voice, and you can ask him or her to tell you what's happening on Twitter. The camera app offers real-time photo effects, and allows you to switch between video, photo, square, and panorama modes with a swipe. A "Today" feature in the updated Notification Center offers an at-a-glance view of your upcoming schedule, weather, and traffic conditions. And there's a "Control Center" with quick access to oft-used apps and features such as Airplane Mode, screen brightness, and even a built-in flashlight.
Read more about iOS 7's new design, which is due in the fall.
The Rest: Safari Mobile Browser. The effect of the design changes are perhaps most evident in the Safari mobile browser. Along with full-screen browsing (goodbye to the signal strength icon up top and the back button at the bottom), the search tool is reconfigured to give one-button access to your favorite sites. You can open an unlimited number of windows (instead of just 8) and they can be browsed like a box of index cards.
Yes, Apple introduced a streaming radio service, iTunes Radio, as expected. It's built into iTunes, and offers nothing particularly new or interesting that you don't already get from Pandora, Spotify, or Rdio. Except maybe a small integration with Twitter Music.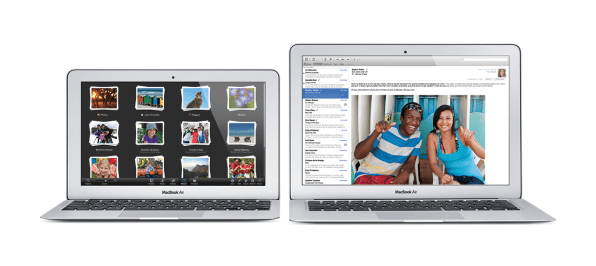 The Best: 12 hours of battery life. You won't find many people complaining about their MacBook Air laptop–it's an excellent machine. Today's upgrade is overdue, and adds improved battery life, faster processors, better wireless performance, and support for dual displays. The 11-inch model, which offers a 1.3 GHz processor, 4GB of memory and 128GB of flash storage, starts at $999. The 13-inch model, with the same specs, starts at $1,099, but can be boosted to include a 1.7 GHz processor, 8GB of memory, and 512GB of flash storage.
Both models are available starting today.
The Rest: Airport Extreme and Airport Time Capsule base stations. The speedier Wi-Fi base stations, which also have a new shape, offer a max data throughput of 1.3 gigabits per second–about a threefold increase from the 450 megabits per second on the old Airport.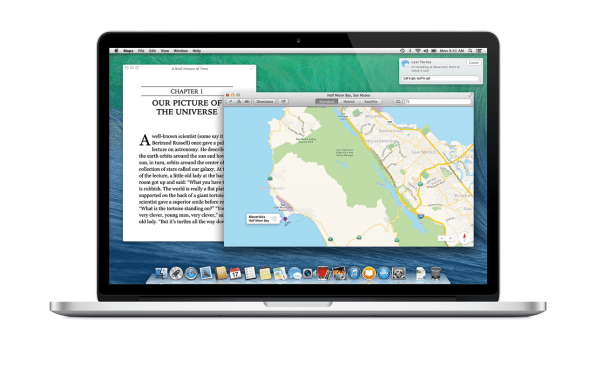 The Best: There are more than 200 new features in Apple's latest desktop operating system, and it's admittedly tough to pick just one favorite. Power users are likely to choose the multiple displays feature, which lets you easily move everything from the menu bar to full screen apps between different monitor windows and even an Apple TV. But for the casual Apple user, the iCloud Keychain that stores login and password information for websites, as well as your credit card numbers and Wi-Fi passwords, it probably going to be the most loved. You no longer have to remember all those passwords, but you can also no longer leave the Apple universe–and especially the Safari web browser–without resetting them all.
The Rest: Interactive Notifications. If you're the type that doesn't mind seeing notifications blink onto your menu bar, then you'll love being able to reply to messages, respond to FaceTime calls, and delete email without leaving the main app that you're working from.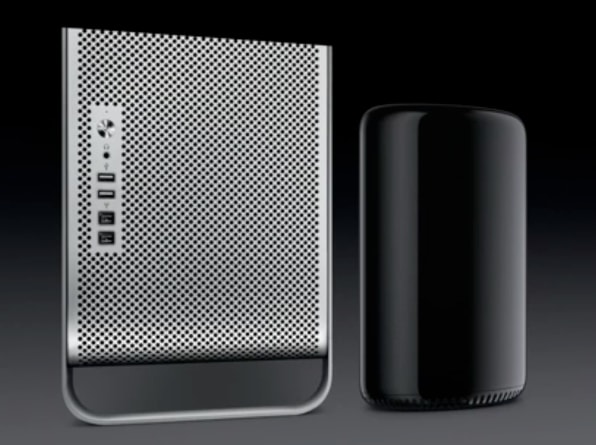 The Best: 4K video processing. It's been so long since Apple's professional hardware has been upgraded that you'd be forgiven for wondering if they'd left the market. That all changed today with the introduction of the Mac Pro, a 9.9-inch-tall cylindrical desktop powerhouse aimed at the video and photo markets. Among other stunning features, this workstation supports 4K video, which is going to increasingly become the standard not only for capturing video but for displaying it on the flat-screen television in your home.
The Mac Pro hardware will also be entirely assembled in the United States, true to CEO Tim Cook's announcement in May that the company is investing $100 million to build a product line at home.
The Rest: Set your geek phaser to stun by delivering these direct quotes from the press release like you know what it all means (and I'm sure some of you actually do):
"Intel Xeon E5 processors with up to 12 core configurations deliver double the floating point performance."

"PCIe-based flash storage that is up to 10 times faster than conventional desktop hard drives and includes the latest four-channel ECC DDR3 memory running at 1866 MHz to deliver up to 60GBps of memory bandwidth."

"PCIe-based flash storage that is up to 10 times faster than conventional desktop hard drives and includes the latest four-channel ECC DDR3 memory running at 1866 MHz…"
The Worst: iTunes Radio. The Best Of WWDC roundup doesn't usually include a section for The Worst announcement. But iTunes Radio had so much potential, and appears–at least on first look–to be so disappointing that it's merited. There is simply nothing new here that you can't find in existing streaming radio options such as Pandora, Spotify, and Rdio. And the rather clumsy integration with iTunes on iPhone could render it about as popular as Ping, the social music service Apple disintegrated last year. Let's hope it works in some amazing way that isn't obvious from the information we have so far.