Outside of cofounders Sergey Brin and Larry Page, and chairman Eric Schmidt, Google's executives are lesser known than the jeans-wearing team that bring us Apple's latest improvements. That's because Google traditionally relies on videos, screenshots, and blog posts to generate excitement about their latest products and services. But in recent years, and after some interesting shake-ups, the cast of characters behind the launches have become slightly familiar names, notably better stage presenters, and part of the story themselves.
So a playbill of sorts is in order. Here's who will be announcing notable upgrades, and perhaps something totally unexpected, at Google I/O 2013, Google's annual developer conference.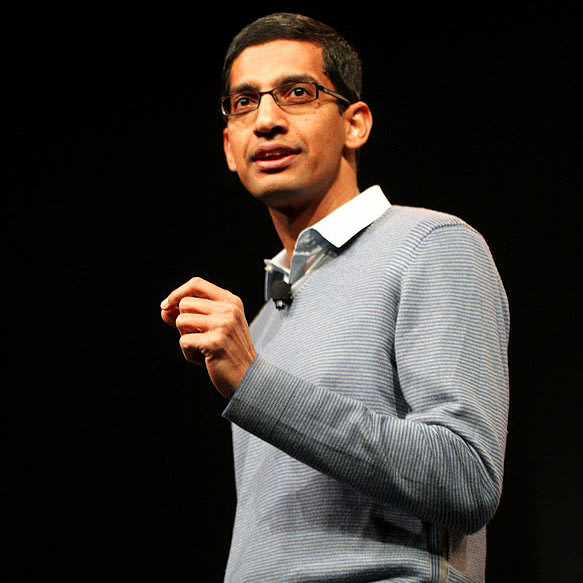 Yes, one person is really in charge of three major products at Google now, including the world's most populous smartphone operating system. And he is the definition of a rising star.
Sundar Pichai was born in Tamil Naidu, India, and graduated with honors from the Indian Institute of Kharagpur, according to Silicon India. He holds a Stanford M.S., an MBA from the Wharton School, and worked as an engineer at Applied Materials and as a management consultant for McKinsey & Company before joining Google in 2004.
Before 2008, Pichai was a vice president of product management, and oversaw a huge range of consumer-facing apps, some now shuttered: personalized home page iGoogle, the Google Toolbar, Google's desktop search and Gadgets, the Google Pack software bundle, and offline framework Google Gears. But Pichai was quietly working on the unexpected launch of Google's Chrome browser in 2008, and he soon came to head up the Chrome team. That realm expanded in November 2009 to include Chrome OS, which launched amid a lot of criticism and reluctance that Pichai admirably faced and weathered.
Meanwhile, Chrome carved itself a notable chunk out of the crowded browser market, then landed on Apple devices, and is now the likely home of Google's context-aware notification system, Google Now, on the desktop.
Add the entirety of Android development, and rumors that Chrome OS and Android getting together under Pichai, and he's easily the man with the most interesting things to say at Google I/O in 2013.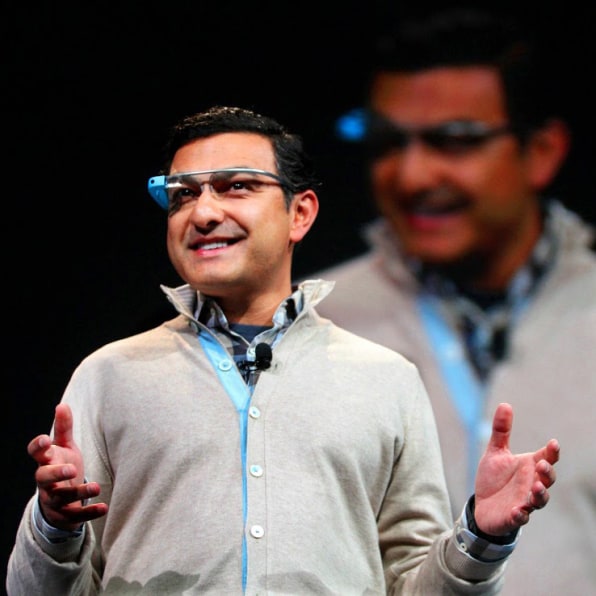 Gundotra serves as the master of ceremonies for I/O. He opens the event, introduces the speakers, and primes the crowd for what's coming. He's the social face of Google, both in terms of developer relations and social media products.
Gundotra's current purview is technically mobile phone applications and developer outreach, among other assignments. But he's known as "Google's Social Czar," and the driving force behind Google+ and many of the product shifts that brought Google+ into other Google products. Gundotra was also part of Google's ill-fated Buzz launch, and knows something about how the press reacts to Google's big moves.
Google swiped Gundotra from Microsoft, where he made notable strides in getting developers interested in the Redmond firm's Windows Live and .NET platforms. Gundotra famously hired Robert Scoble as a blogger evangelist for Microsoft. Talk of Gundotra possibly jumping back to Microsoft to take the CEO seat moved the markets a bit in April.
Oh, and he drives a Mercedes S-Class that automatically kept him from crashing. He later praised the car's magic-like software and appeared, for free, in an ad for Mercedes.

The public met the Glass team at the 2012 I/O conference, after a sky-diving, stunt-biking, and building-scaling demonstration. Expect them to be as much a part of I/O in 2013, and sought-after figures in the tech field as Glass starts to garner more and more attention.
We went in-depth with product lead Steve Lee soon after I/O last year, and Farhad Manjoo had interviewed Glass engineer Babak Parviz in 2009 about augmented reality, before he was recruited to the Glass team. Olsson provided some intriguing commentary on the design of Glass as it relates to privacy in a Glass press event.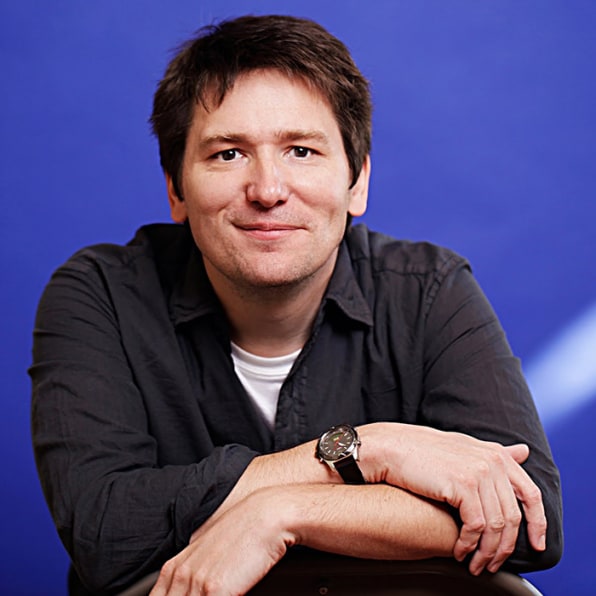 Last year, Ellison-Taylor showed off a host of new features in Google Chrome, including the desktop-to-phone syncing of Chrome, Google Maps' knowledge of your search history, and Google Drive syncing documents instantly between devices. Ellison-Taylor has a smooth but energetic stage presence, and a focus on Google's power as the glue between web-connected devices.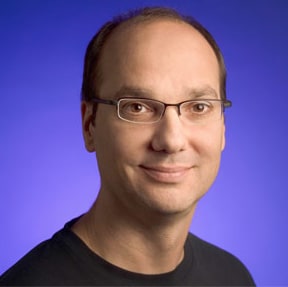 Rubin brought Android to Google in 2004, under a flag of an open handset standard that would unify development and drive innovation. He headed up Android from that point on at Google, and launched each of the major revisions of the Android operating system at press events and I/O, along with intriguing side projects like home integration. In March, Rubin stepped down and Pichai took the Android reins at Google, leaving Rubin to pursue new projects and "take moonshots." We may see something from Rubin soon–maybe as soon as I/O 2013.
When Apple's overconfidence in its Maps product left users wandering (sometimes literally), Daniel Graf and the Maps team swooped in to give them direction–clean, precise, remarkably iPhone-savvy directions. And Graf led the charge, with an app that that shot to number one in the App Store and delivered the kind of user experience that Google's leadership has made a public priority.
Graf came to Google in 2011 from Kyte, a live and on-demand video platform that happened to be rather versatile in mobile and social. Kyte was acquired by KIT Digital in 2011. Before Kyte, Graf worked on web-connected and new technology products at Phillips Consumer Electronics, including an MP3 jukebox that predated the iPod.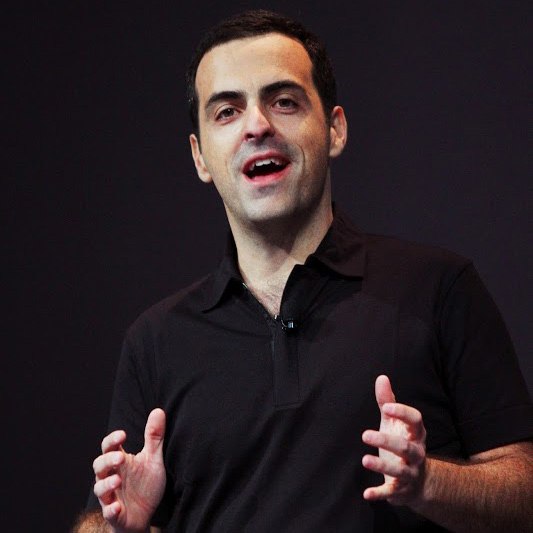 Barra takes the stage at I/O each year to deliver the newest features, the latest APIs, and upcoming changes to Android developers. Barra often brings third-party companies on-stage to show off the work they've done in partnership with Google, and also tends to announce the goods that I/O attendees are taking home. Basically, Barra is the bearer of good news.
Prior to starting as a group product manager of mobile at Google in March 2008, Barra was a director at Nuance Communications, the firm that has grown to include ScanSoft and Dragon speech-to-text software. Before that, Barra was an executive at Lobby7, a design competition at MIT (where Barra was once class president).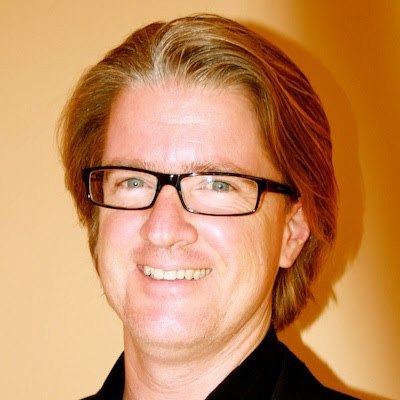 Chris Yerga's official title doesn't speak to the work he shows off at I/O: the Google Play Store. Books, music, video, magazines, and especially apps–the media that Google very much wants people to start buying. The Play Store almost always has a new look when Yerga takes the stage, and the focus is on how easy and inter-connected the Play Store goods can be.
In particular this year, Yerga is announcing Google's new music subscription service, Google Play All Access. Yerga oversaw the rather sizable shift from Google's device-focused "Android Market" to the "Play Store" that's directly up against Apple's iTunes Store.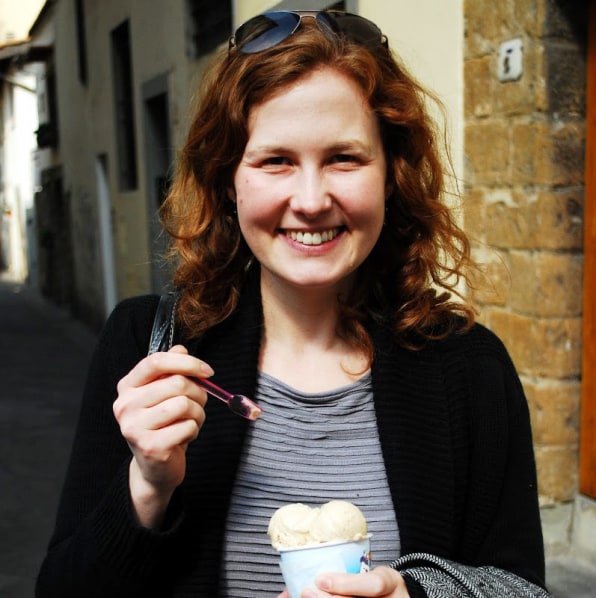 Ellie Powers gives Android developers things they can actually use at I/O, and makes good on the promise that the whole show is really for them. This year, Powers debuted simple translation services, optimization tools, referral tracking, smart beta testing, and much more.
Powers brought a notable CV to Google, having worked in computational genetics at Stanford, Bioinformatics at Pfizer, and then, abruptly, as a program/product manager at Microsoft, VirtuOz, and TalkTalk. Powers is a regular on the Android Developers Blog, where she has previously announced features like developer replies to user reviews.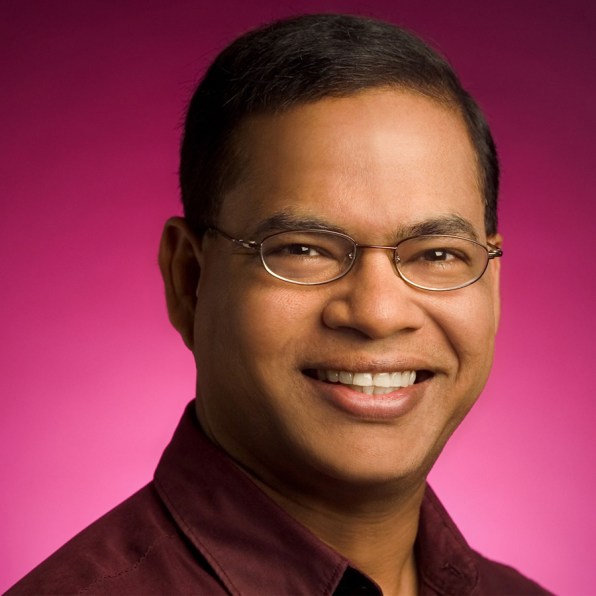 Amit Singhal heads up Google's Knowledge Graph, which preemptively answers questions, anticipates next questions, and displays contextual data from your other Google services. In other words, moving toward "Ask(ing) Google like asking a friend." Singhal also runs the team that manages Google's core search ranking algorithms, which is, you might know, a rather important post.
Singhal's PhD studies took place under Gerald Salton, the man often cited as the father of digital searching. Singhal told The Guardian U.K. about possible directions for Google search in January, and the I/O 2013 crowd saw some of those in action.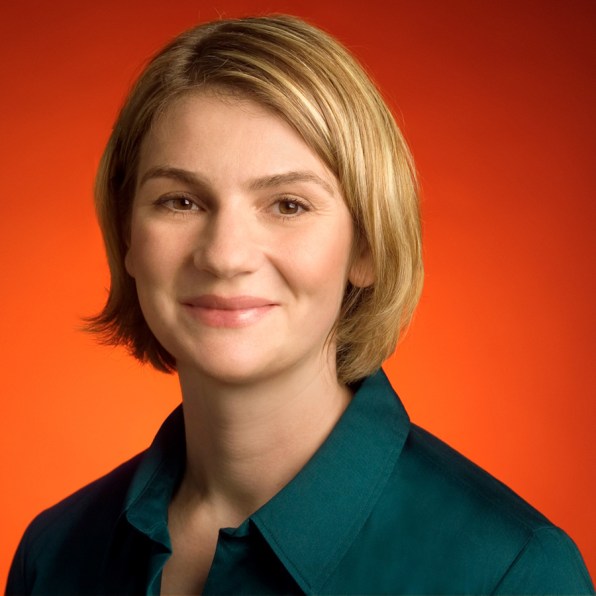 Johanna Wright oversees search products at Google, specifically the instant answers we've come to expect. Wright is an oft-quoted source on the future of Google's search. At I/O 2013, Wright debuted many of the mobile features of Google's instant answers: where to find food, reminders about calling friends, and other pre-emptive actions.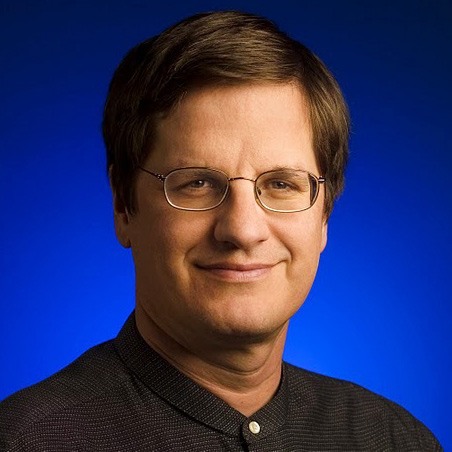 Brian McClendon was a cofounder of Keyhole, a company Google purchased in 2004 to produce Google Earth, and many of the mapping tools that grew from it.
McClendon worked in a key development role at Silicon Graphics, then stepped into the ill-fated @Home Network as an engineering director. As part of his work on Keyhole and Google Earth, McClendon holds patents on geo-locating language patents (since made open). At I/O 2013, McClendon touted the growth of desktop-based Maps applications and integrations.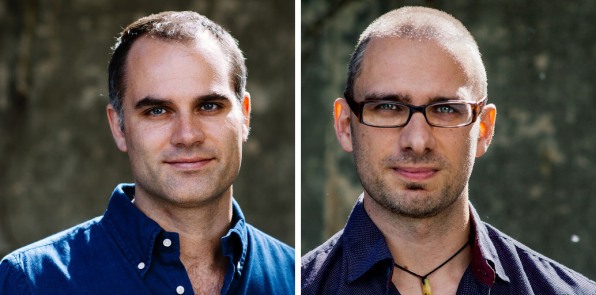 Seefeld and Jones lead the user-facing side of Google Maps, including elements of design, recommendations, and how logged-in users experience Maps. Seefeld was acqui-hired with his European mapping firm Endoxon by Google in 2006. Jones, another European hire, labels himself as a "designer, photographer, and film maker." The duo presented a refreshed, minimalist, and image-forward Maps experience at I/O 2013.